National Book Trust, India commemorated the National Youth Day 2022
National Book Trust, India commemorated the National Youth Day 2022
on
Jan 13, 2022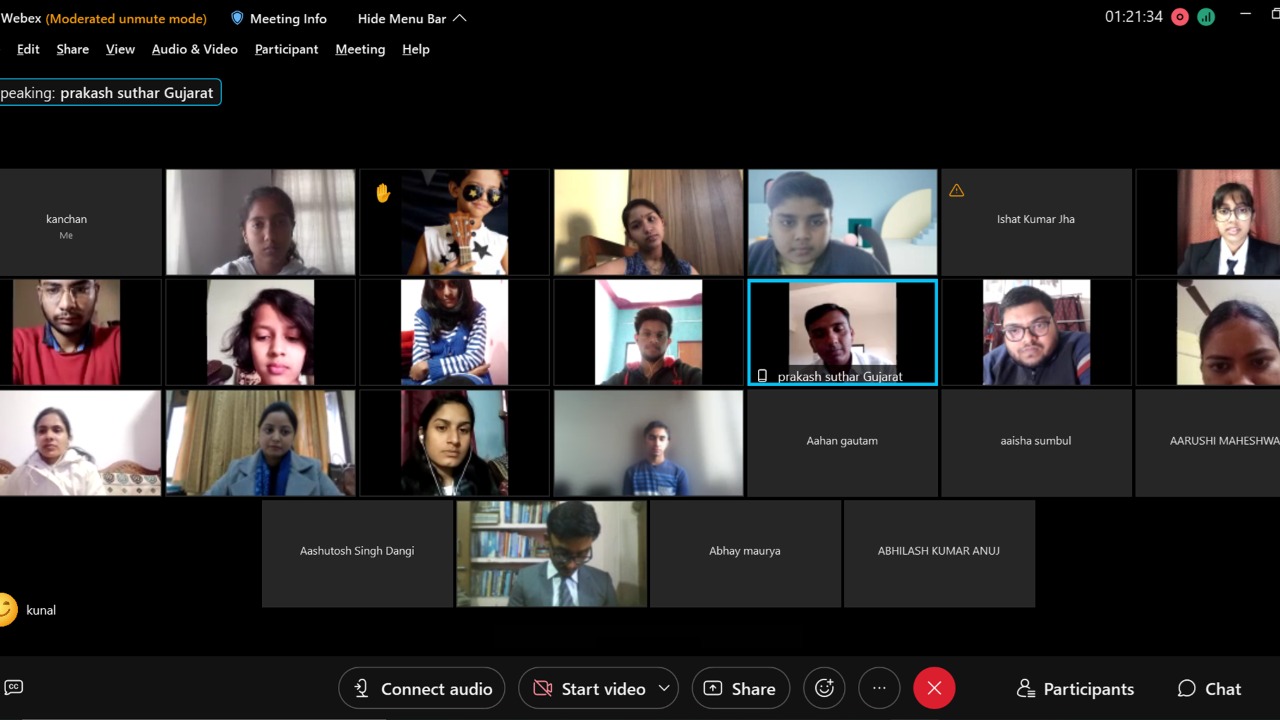 National Book Trust, India commemorated the National Youth Day 2022 (celebrated yearly in the country on the Birth Anniversary of Swami Vivekananda - one of India's most prominent writer, orator and humanitarian) with an online occasion where the prominent Historian and Writer, and the Chief Guest at the occasion - Dr. Vikram Sampath - addressed to the young and encouraged them to read and compose books and be the future set up writers for the coming generation of budding authors.
Featuring the lessons of Swami Vivekananda, Dr. Sampath commented that the lessons of Swami Vivekananda are widespread and we ought to invoke them in our everyday life. He added that each work is sacred and it is simply the best sin to think oneself weak.
On this event, National Book Trust, India launched the training framework of the PM's Mentorship
Scheme for Young Authors, where 75 young authors were chosen through an All-India contest. "This training programme is being launched on an auspicious day," said Dr. Sampath on the launch of PM's Mentorship.
Talking on the significance of the Scheme, Dr. Sampath said that the journey of the creators has quite recently started what's more they will be tutored at multi-levels to turn out to be great authors. It is up to the YUVA authors to make it as a writer and it is important that they read more and more books, research and present their words in a creative and meticulous way. He further added that the youth have to imagine the power of words and thoughts. It is through words that they can cast the magic spell on someone and manifest their thoughts.
In his keynote address, Prof. Govind Prasad Sharma, Chairman, NBT said that at a very young age Swami Vivekananda awakened the youth of India and established India at the international level. Swami Vivekananda cared for the poor, women, youth and oppressed classes of India.
"On the 75th year of independence the selected YUVA authors have to become ambassadors of Indian knowledge system," said Shri Yuvraj Malik, Director, NBT. He felt that to become a good author it is important to read books as all knowledge are processed and re-processed to create new knowledge.
Recalling the address of Swami Vivekananda at Chicago, Shri Yuvraj Malik said that Vivekananda was only 30 years old and through his address the world recognized the power of Indian value system and Indian knowledge system. He also added that the Scheme will carry forward the dream of India as Vishwa Guru in the 21st century.
During the launch five YUVA authors including Ms Indu Verma (Hindi), Ms Kainat Arif (English), Shri Anindya Narayan Singh (Odia), Shri Prakash Kumar Ganpatbhai Sutar (Gujarati) and Ms Anushka T S (Malayalam) spoke about their proposed books and what the scheme meant for them as potential writers.
More than 500 participants attended the online event and many of them shared their views with the speakers.