Nandini Murali's book on surviving suicide loss is an important read
Nandini Murali's book on surviving suicide loss is an important read
on
Apr 29, 2021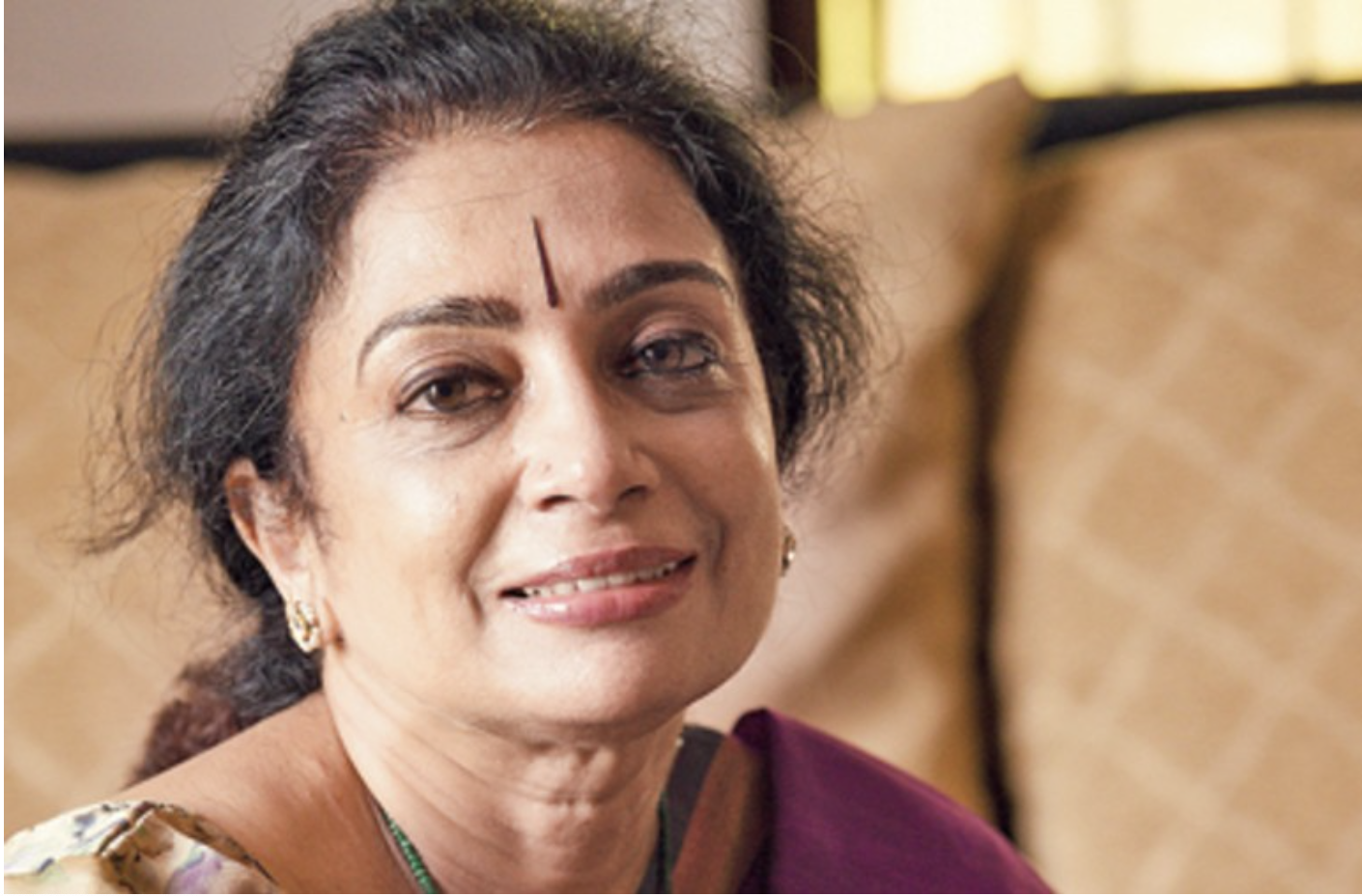 National Crime Records Bureau (NCRB) data declared in 2020 that there was an average of 381 deaths by suicide in India daily in 2019. Before that number truly sinks in, one must also account for the fact that this staggering number was from pre-pandemic data. For an occurrence as unfortunate and common as suicide, very little has been written about the emotional upheaval of those close to the deceased. There are reports and studies aplenty doling out information and numbers but the emotional trauma has largely been unanswered in the Indian context. There is taboo and shame for those who go through suicide loss and one of the most emotionally courageous books to come out in recent times would be Nandini Murali's 187 pages of heart-wrenching account of her husband's suicide in 
Left Behind: Surviving Suicide Loss
 (Westland Books; Rs 350). Dr T.R. Murali, a renowned endocrinologist, died by suicide at the age of 60. While nothing can prepare a wife of 30 years to stumble upon her husband lying in the bathroom with the very tools of his craft beside him, Nandini writes with grave details every emotion and its complexities that arrived at her doorstep along with the void of her beloved husband's absence. Speaking about his long battle with depression, she remembers her husband saying, "You know, I am not doing anything on purpose. The neurotransmitters in my brain sometimes go awry". Yet, all her care, love and understanding doesn't warrant her safe sanctity from intrusive and preposterous questions from the police that range from "Did you guys sleep in the same bedroom", in the wake of his suicide. While it is considered a crime in India with protocol demanding all hints at murder first be ruled out, no one talks about the wrath of the system at the most vulnerable moment of someone's life. While all this passes in the name of "process", what arrives unwarranted are the expectations from those close to the deceased. Statements like "You dress so colourfully" aren't meant to be compliments and are instead jabs at supposedly inappropriate conduct on the part of a widow. Also read : 
https://www.frontlist.in/6-bollywood-celebrities-who-are-also-published-authors/
Left Behind is a difficult read, especially if one has experienced the upheaval that comes from suicide from close quarters but it is also an equally important book. Reading like the pages of a diary, Nandini has poured her heart out, evidently hoping that this book helps someone experiencing the same pain as her while she searched through libraries to find literature and peers for support groups to share her pain. She speaks of four S's –– stigma, shame, secrecy and silence that comes with suicide and she speaks of a friendship forged with author Carla Fine whose story of the loss of her urologist husband Harry Reiss to suicide was eerily similar to Murali's. Carla's book 
No Time to Say Goodbye: Surviving the Suicide of a Loved One
 gives her strength and solace while also teaching her ways to speak of her grief and traversing it better.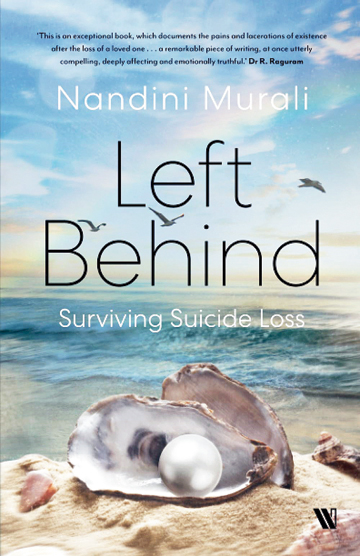 Delving deep into different stories of suicide in India and the subsequent effects on those left behind, she talks of mothers losing their children and sisters losing their brothers. She finds stories of people close to her who have experienced this trauma and paints a picture so grim yet helpful that it makes one wonder about its absence before. There is a chart she draws up titled '
Suicide Loss Survivors' Bill of Rights
' that kindly and gently points out all the things one should not be feeling that society perhaps forces one to feel at the moment of their most intense grief. While the entire country watched the debacle of actor Sushant Singh Rajput's unfortunate death by suicide, the cacophonic and dramatic opera that unfolded subsequently revealed the lack of sensitivity around this phenomenon in this country.
While one can only hope that one never needs to reach out to a book as painful as this one, it is an imperative read for every citizen of the country who switched on their television at 9pm to watch a certain news channel with an exceptionally loud news anchor. Maybe if something as unfortunate unfolded around us, we would be better equipped with little more sympathy and empathy in us. Source: https://www.telegraphindia.com/