Frontlist | My life in books: Rachel Ryan The books on your bedside?
Frontlist | My life in books: Rachel Ryan The books on your bedside?
on
Jan 11, 2021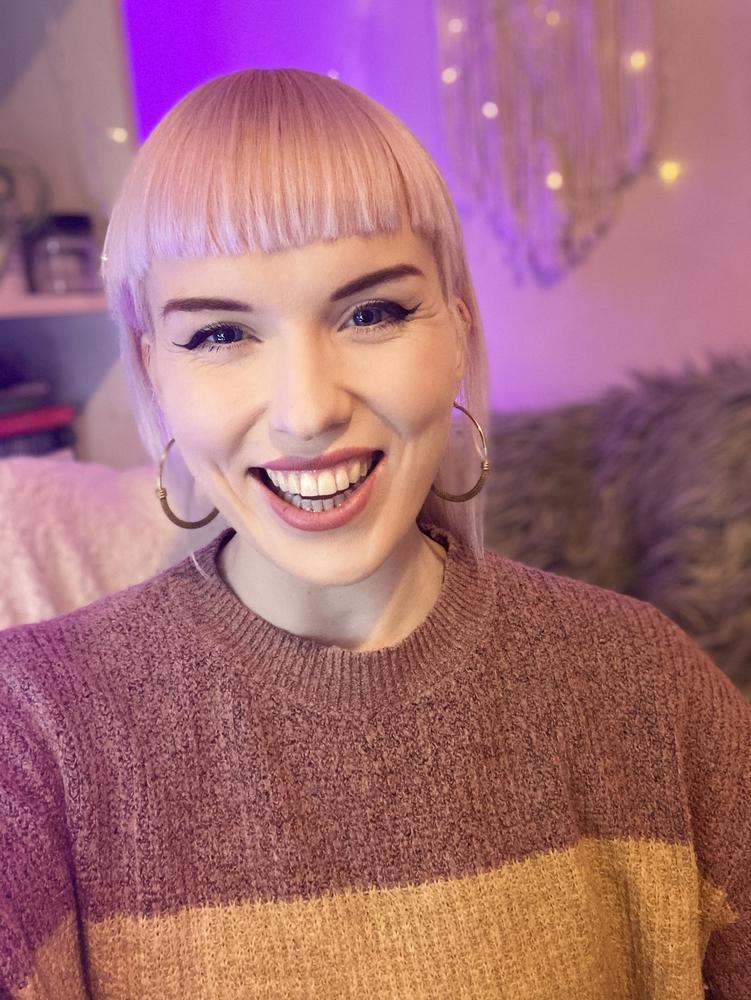 Rachel Ryan was born and raised in Dublin. Pre-Covid, she would be found writing in coffee shops, hanging around libraries, or walking the streets of Dublin, making up stories. Hidden Lies is her first novel and will be published by Piatkus next Thursday.
The books on your bedside?
One essay collection: Both Flesh and Not by David Foster Wallace. One short story collection: Paris Syndrome by Lucy Sweeney Byrne. Each includes at least one piece I always find myself coming back to. On top of them sits A Kiss Before Dying by Ira Levin, a masterpiece of the suspense genre which I reread constantly, both for pleasure and for the purpose of learning from the greats. I'm terrible for rereading. If I really love a book, once isn't enough.
The first book you remember?
Guess How Much I Love You? by Sam McBratney. I remember my father reading it to me when I was a very small girl; a memory that operates as a bit of a tear-jerker, if I'm honest. It's the book that originated a phrase oft-quoted by my generation: I love you to the moon and back.
Your book of the year?
Impossible to choose - I've read so many excellent this year. I really enjoyed Our Little Cruelties by Liz Nugent. Dark, surprising and laugh-out-loud funny.
Your favourite literary character?
Possibly Mrs Coulter from Philip Pullman's His Dark Materials series. Never have I come across a villain quite so captivating, so horrifying, so compelling. And so vividly painted - I can see her perfectly in my mind's eye.
The book that changed your life?
I enjoy solo travel, and getting out in nature alone, and I don't think I would have had the courage to do those things without literature. The White Darkness by David Grann, Wild by Cheryl Strayed and Desert Solitaire by Edward Abbey all directly influenced my decision to do some wandering by myself. I also have to give a nod to Big Magic by Elizabeth Gilbert, a book which really helped shape the way I think about creativity.
The book you couldn't finish?
When I was about nine, I tried reading The Fellowship of the Ring. I was already finding it a slog, so when I got to the part where a male character saves Frodo from the Ringwraiths, not Arwen, I decided a book that sidelined the female characters in this way wasn't worth the effort and tossed it aside. I was a little feminist even then. Almost 20 years later I came back to The Lord of the Rings, with my ability to enjoy and critique at the same time rather more developed, and I adore those books now.
Your Covid comfort read?
I read My Cousin Rachel by Daphne du Maurier and it gave me that out-of-body experience that a really good thriller gives you: I was completely lost in the pages, and didn't notice time go by. Exactly what I was looking for from a book this year.
The book you give as a present?
I only like gifting books if I know the recipient really well - it's all down to personal taste, isn't it? I gave Neil Gaiman's Coraline to one of my best friends earlier this year. I knew she'd enjoy the spooky, unsettling world that Gaiman creates - and, like all good children's books, it's full of wisdom.
The writer who shaped you?
I write psychological thrillers, so I'm directly influenced by classic thriller writers like Ira Levin and Daphne du Maurier and by the many brilliant suspense writers working today, such as Stephen King, Erin Kelly, Ruth Ware, Lisa Jewell. But my influences are so wide-ranging I'd be here all day listing them.
The book you would most like to be remembered for?
Well, Hidden Lies is my debut novel, but I plan to write another after that, and another after that. I don't think about being remembered. I just think about writing page-turners that give readers that out-of-body experience. Every time I achieve that, I'm happy.