Frontlist | My Gujarati Coffee Table Book is an ode to Gujarati cuisine: Parul S Bhatt
Frontlist | My Gujarati Coffee Table Book is an ode to Gujarati cuisine: Parul S Bhatt
on
Mar 19, 2021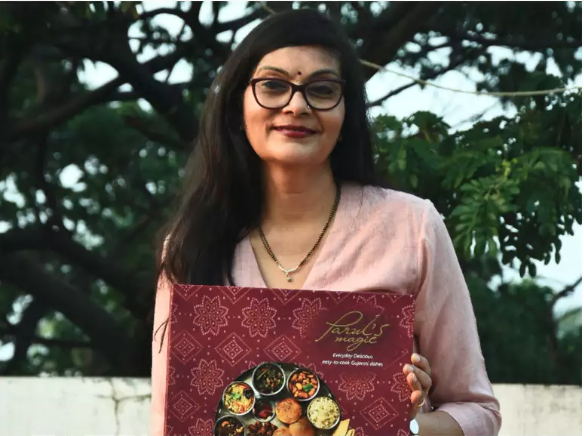 Meet Parul S Bhatt, an author who has recently released her Gujarati Coffee Table Book that features 142 traditional, easy-to-cook Gujarati recipes with more than 50 colourful eye-catching food shots. It took her 4 years to complete the book and it fills the much-needed slot for a richly produced coffee table book covering every part of a Gujarati meal. Her aim is to motivate the younger generation to appreciate the rich legacy and variety that Gujarati cuisine offers. In a quick chat with Times Food she talks about the book and her future plans.
What made you choose Gujarati cuisine as the primary subject of your book?
I want today's generation to appreciate the rich legacy and variety that Gujarati cuisine offers. There is a misconception that Gujarati food is only sweet but the fact is, it is a wholesome, complex interplay of flavours. Also, I am a Gujarati by birth, so it was quite natural for me to choose Gujarati Cuisine for my Coffee Table Book. I also did little research before conceptualizing my coffee table book project and found that there is a huge demand for simple traditional Gujarati recipes.
What distinguishes Gujarati cuisine from other cuisines of India?
Gujarati cuisine is predominantly vegetarian and amongst the oldest culinary treasures of India. The uniqueness of Gujarati cuisine is its subtle seasoning and is a combination of a little salty, a little spicy and strong undertones of sweetness. Gujarat's weather is hot and dry throughout the year and to keep the body hydrated, jaggery or sugar, tomatoes and lemon are used extensively in food preparations. Gujarati cuisine is influenced by the state's four different regions, its climate, and local produce. Here each region has its unique flavor and taste. The variation comes from the method and style of cooking. In general, Gujarati thali is a wholesome meal with a great balance of protein, carbs, fats, and other micronutrients on one single plate. Gujaratis have truly perfected the art of vegetarian cooking. The typical thali will have Kachumbers (Salad, which includes sprouts or pulses and fresh vegetables), Rotli or Poori (wheat or millet-based Indian bread), two or three Shaak (assortment of fresh vegetables), Dal, ( Gujarati dal is comparatively thin), Bhat ( Rice), Dal or Kadhi ( Kadhi will be paired with dry dal), a Kathor (dry lentils), Farsan, Mithai, Papad and a variety of Pickles, Chutney and Buttermilk.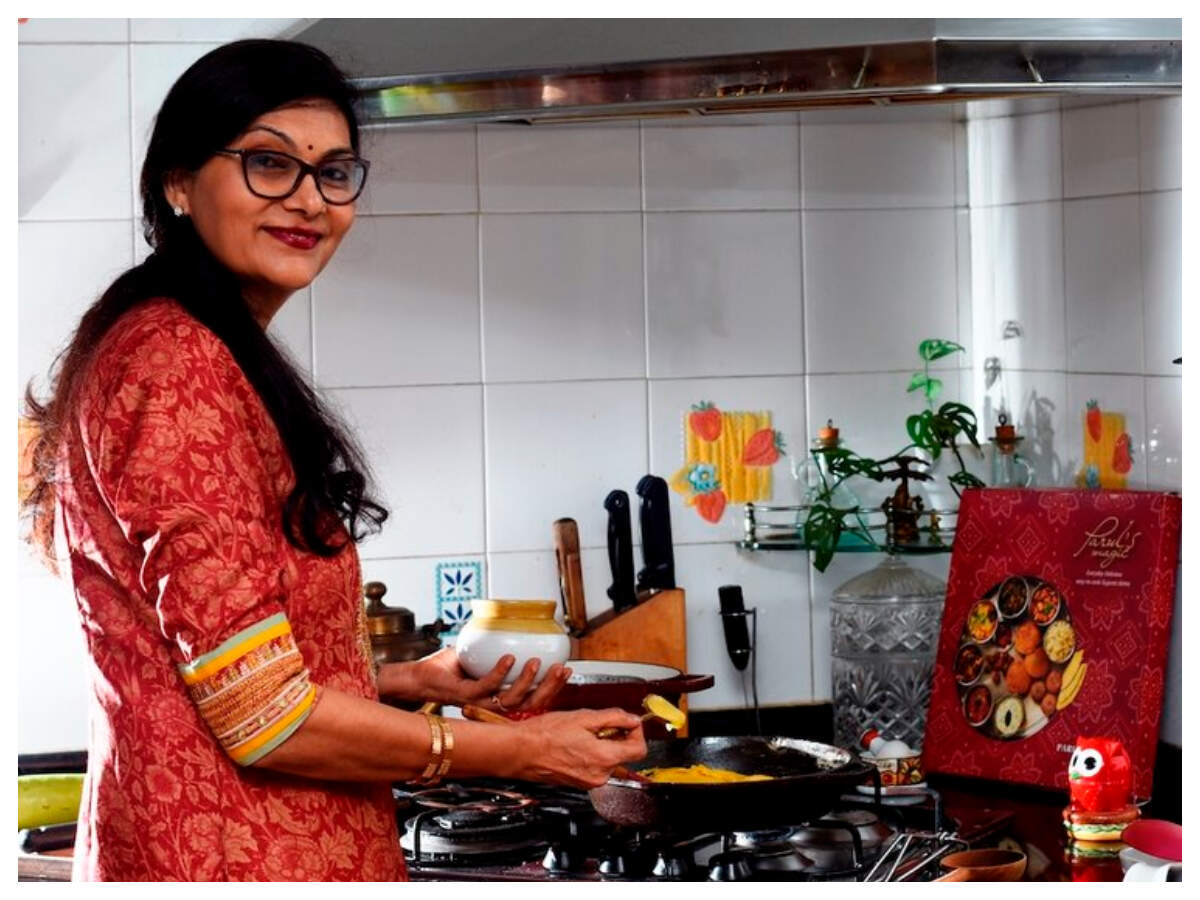 Which was the most difficult part of writing the book?
Cooking and writing a recipe are two different aspects. Cooking is an art form, so is writing. There were many challenges but the most difficult part was editing, re-editing, and also perfecting the recipe and food photography.
You have used your own images in the recipes, giving them a very authentic feel. What was the thought behind it?
The answer is in the question itself. To give an authentic feel about all my recipes, which reflects in the images– the feel and look of the dish, which would not have been there, if it was sourced from someone else. The main idea behind taking images of my own food (recipes )is to make your mouth water and want you to cook and try the dishes instantly.
What are those five spices that are quintessential to Gujarati cuisine?
Every Gujarati home will have Masala Dabba or Spice Box with a minimum of 7 compartments which will have red chili powder, turmeric powder, Dhaniya & jeera powder, mustard seeds, cumin seeds, fenugreek seeds, garam masala, and heeng.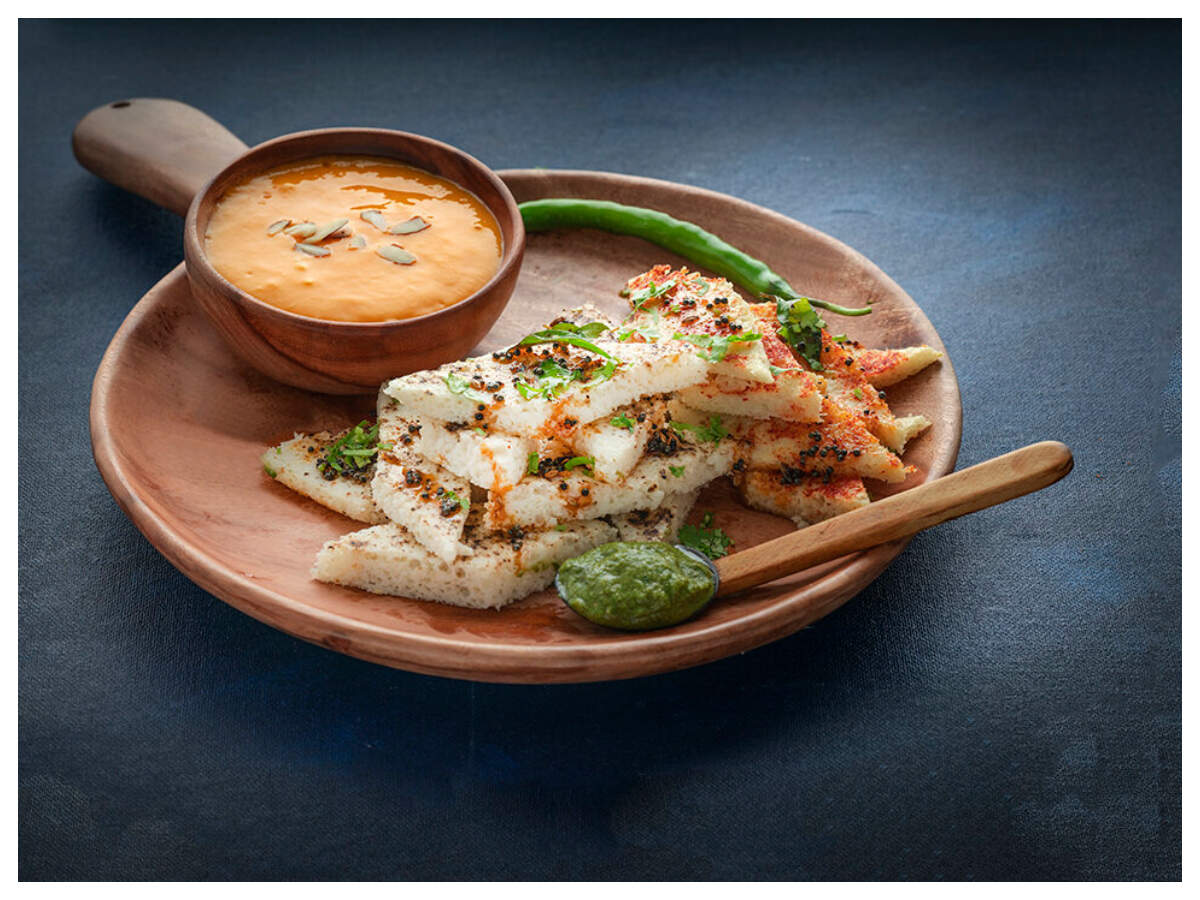 What are those five tips that can turn anyone into a good cook?
Cooking is a skill that improves and develops over time with practice and patience. Over a period of time, with practice one becomes expert and can enjoy the cooking. But, there are a few things that one needs to have and that includes, love & passion for cooking, organizing skills, time management, cleanliness, and creativity.
What according to you are the cooking mistakes that people make quite often?
Not using fresh produce, ingredients, or spices. Also, I have seen people being careless in terms of storing the spices right. Not following the steps in the recipe and trying to use shortcuts to reduce the cooking time. Overcooking is another spoiler.
You have lived in Chennai for a very long time now. Are you planning your next book on South Indian cuisine?
Why not? The major part of my life, that is 37 long years I have spent in Chennai and now Chennai is more home than Ahmedabad. Our daily meals are mostly cooked mainly South Indian way than Gujarati since I believe in using local produce and cooking based on local weather conditions. Also, both my daughters are married to Tamil Brahmins and I have so much exposure to South Indian Cuisine.