Music: A round-up of the latest books
Music: A round-up of the latest books
on
Mar 30, 2021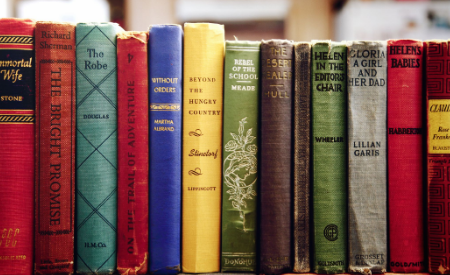 The
three-day
12th Karachi
Literature Festival
(KLF) organised by
Oxford University Press (OUP)
concluded following another interesting day of literary readings, conversations, panel discussions and book launches on Sunday.
Urdu scholar Arfa Syeda Zehra
at the closing ceremony spoke about the
relevance of books
in current times. "There are all kinds of books for all kinds of people if they would like to read them," she said. "The KLF had all kinds of books, including those of cartoons to be looked at and discussed. We spoke on all kinds of subjects, be they the history of literature, biographies, etc. "Books and literature keep our minds fresh. They open us up to new experiences as do literature festivals. And these literature festivals don't have to [be limited] to one language. All languages are welcome," she said. She also thanked the OUP for bringing the festival to her in these Covid times when she was afraid of leaving her home. "Hopefully, I will be around next year to enjoy the next KLF in person," she said. Offering his vote of thanks, MD OUP
Arshad Saeed Husain
said "During this third wave of pandemic, technology has taken KLF 2021 to people's homes as participants took part from the safety and comfort of their homes. Technology has also helped them gain a much bigger audience by going virtual. So digital technology has taken on the challenge of pandemic and triumphed."
Read: Jharkhand JAC 10th admit card released, here's how to download
He said: "The 12th KLF is about the creative spirits in drama, literature and media. I believe that many of you who experienced this KLF have been inspired and will carry their own list of moments and found a new way of looking at things." Finally, he thanked all his participants, audiences, sponsors, the media and his KLF team for putting it all together as they do year after year. President and CEO Bank of Punjab Zafar Masud also spoke. Earlier, the day started with the launch of Agents of Change: The Problematic Landscape of Pakistan's K-12 Education and the People Leading the Change written by Amjad Noorani and Nadeem Hussain. The book highlights the problems of school education in Pakistan and the ways forward. While accepting that school education in Pakistan suffers from serious quantitative, qualitative, and resource deficits, they see the remedies in the private sector and in the work of NGOs. The morning session also saw French-Algerian author Mohammed Moulessehoul (known by his pen-name 'Yasmina Khadra') discussing his writings with author and commentator Bina Shah.
'Bhooli bisri yadein'
was a conversation between Kishwar Naheed and journalist Mujahid Barelvi in the afternoon session. It was a throwback to the feminist poet's experiences. Another discussion included London-based Kashmiri author Mirza Waheed talking about his novel with Hira Azmat in a session called 'Tell Her Everything'. The session was introduced by Michael Houlgate, director, British Council, Karachi. Meanwhile, authors Noorul Huda Shah and Yasmeen Hameed discussed the role and status of women in Pakistani literature in the session on 'Khawateen aur Pakistani Zubanon ka Maujooda Adab'. In another session running parallel was a book discussion on Ghalib: A Wilderness at my Doorstep: A Critical Biography by Mehr Afshan Farooqi. The conversation was moderated by Sharif Awan and was also joined by Dr Nomanul Haq. Every year Getz Pharma sponsors the EACPE Film Awards. The theme this year was 'What have we learned from the pandemic?' The winners were announced, and the discussion was moderated by Aisha Munim Khan. The panellists for this session were Sakina Samo, Asim Abbasi and Saqib Malik along with Khalid Mahmood, CEO and MD Getz Pharma. Running parallel to the film screenings was a fascinating discussion on the intellectual history of Urdu literature between poet Zehra Nigah and scholar Arfa Syeda Zehra. The late afternoon sessions started with a discussion on Pakistan's vulnerability to climate change. This session was introduced by Jack Hillmeyer, Consul General, US Consulate, Karachi. The discussion shed light on the challenges that the phenomenon of climate change poses for Pakistan. It was a stimulating dialogue between environment activists Tabitha Spence and Rina Saeed Khan and was moderated by public affairs officer at the US Consulate Amy Christianson. The early evening session commenced with a discussion on the Single National Curriculum, deliberating Uniformity vs Diversity. Arshad Saeed Husain was joined by A.H. Nayyar, Erum Kashif and Faisal Bari. The session was moderated by educationist Dr Ayesha Razzaque. In another session, the well-known screenwriter and director Bee Gul led a panel comprising of actor/producer Sarmad Khoosat, Beo Zafar, writer Omar Shahid Hamid and film-maker/journalist Hasan Zaidi in tackling the question of the relative merits of the printed word and the screen image. Two powerful sessions in the evening were on the Pakistani economy and a conversation with Ben Okri. Award-winning Nigerian author and poet Ben Okri talked about the crises of our times to journalist and author Maheen Usmani, with reference to his most recent book A Fire in my Head. He also shared his poetry with the audience. The session on the post-pandemic economy of Pakistan was moderated by Samiullah Siddiqui and the panellists included Zafar Masud, Murtaza Syed, Dr Ishrat Hussain and Khalilullah Shaikh.
Source: dawn.com