Modi government launches the new school curriculum focusing on Sex Education and Gender Equality!
Modi government launches the new school curriculum focusing on Sex Education and Gender Equality!
on
Feb 20, 2020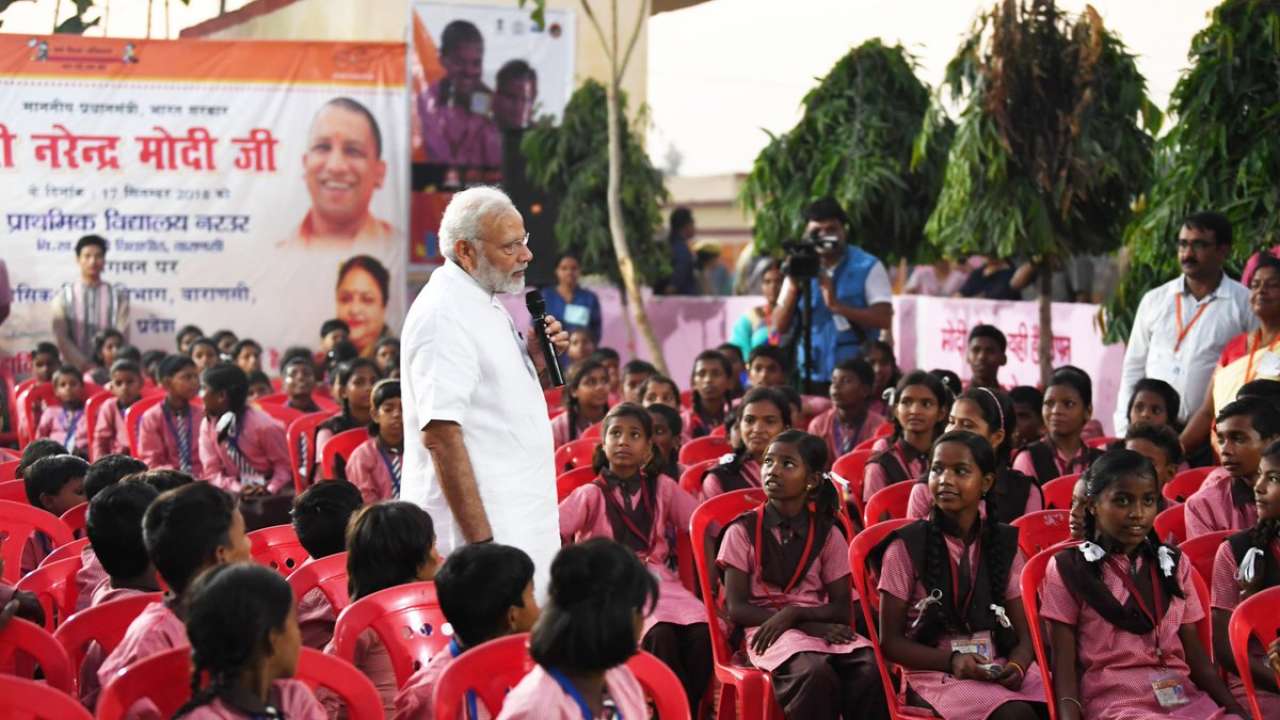 The new curriculum for schools was launched by the
Narendra Modi led NDA governmen
t on 12th Feb 2020. The curriculum includes the
"Adolescence Education" which means sex education for the children.
Adolescence Education was itself a different curriculum before but now it is the part of this new curriculum. There was no mention of the term
'Sex Education' in the document but Adolescence Education sums it all up.
Minister of Health and Family Welfare Harsh Vardhan
and
Minister of Human Resource Development
Ramesh Pokhriyal
 launched this new curriculum. The National Council for Education Research and Training (NCERT) has come up with the programme for classes 6 to 10. It will further develop modules for classes 11 and 12. As we are living in the 21st century, we focus and spread awareness about gender equality on many platforms. Considering the facts,
Gender Equality is also part of this new curriculum.
It's really important that our upcoming generations and the future of our country should understand the importance of it. "When individuals are treated in an unequal manner and are denied certain rights on the basis of their gender, it is called gender-based discrimination. Gender discrimination may affect girls, trans-genders and boys," the module adds. The Curriculum also includes the teachings about
healthy growth, emotional well-being and mental health; interpersonal relationships; values and responsible citizenship; gender equality; nutrition, health and sanitation; promotion of healthy lifestyles; prevention and management of substance misuse; reproductive health and HIV prevention; safety and security against violence and injuries; and promotion of safe use of internet, media and social media.
The focus will also be on the new ways of teaching and making the children understand about the topics of the curriculum. Comic strips, role-playing, group discussions and classroom activities will be the medium of teaching to the children. Information and the right teaching about the misuse of social media and the internet is also a part of this curriculum. Digital India is the new face of India. Our world is revolving around technology and the internet. In this phase, the right guidance is very important for young minds. NCERT officials say there was a huge demand for teaching the correct use of social media to school children. NCERT official said about the question of who will be teaching this curriculum, "
A National Resource Group of 40-50 people will be formed, which will further train teachers in states.
The curriculum will be implemented in government schools to start with, and then we will take it to private schools." Speaking about the curriculum, they stated that the curriculum has been developed after extensive research of more than two years by a team of over 80 people from the health ministry, NCERT, NGOs working in the health sector, and other subject experts. They also added, "
NCERT
had invited public suggestions for a separate project related to children, and we got feedback that children should be taught about the misuse of social media, busting gender stereotypes and internet usage, which is why it was decided that all of this will be included in a single curriculum. We have merged adolescence education also in this curriculum so that it is easier for the educators to cover all aspects related to teenage children." https://theprint.in/india/education/sex-education-breaking-gender-stereotypes-in-modi-govts-new-school-curriculum/367475/