Frontlist | Midland author Peter Jennings launches children's book
Frontlist | Midland author Peter Jennings launches children's book
on
Feb 03, 2021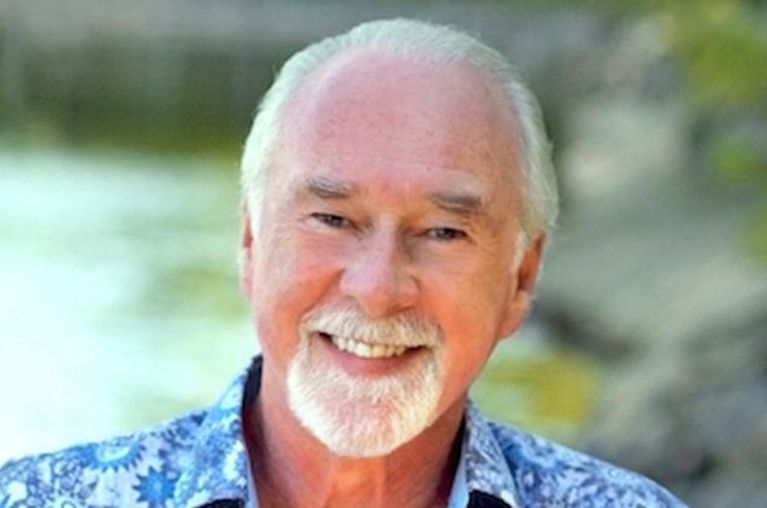 Peter Jennings, Midland-based author of seven non-fiction books for adults, has just had his first children's book published by Castle Carrington Publishing Group in Victoria B.C. "Ruth's Wonderful Song" (thewonderfulsong.com) is for kids in the 5-10 year age group and features colourful illustrations that tell the true story of Ruth Lowe, a young girl who wrote a song from grief that turned out to be a million-seller.
"Having just written 'Until I Smile At You' about Ruth's Lowe's life," says Jennings, "I was encouraged by my publisher to broaden the span. The main book reveals the true story of how Ruth created the song that dynamited Frank Sinatra's career into the stratosphere – 'I'll Never Smile Again' – after her young husband had died suddenly. As Nancy Sinatra states in the Foreword, 'There's a reason why I'll Never Smile Again has endured: it was a perfect song, interpreted by the perfect singer, at the perfect time.' Amazingly, no one has been privy to Ruth's life story until now: I was personally selected by her family to write "Until I Smile At You". The thing is, this story has a happy ending, so the feeling was the plot would appeal to kids too, especially because it's based on real events. We're doing an audio book as well which will be available soon."
Jennings wanted to break into the children's book genre for some time, so now seemed like a good opportunity, especially with his publisher onside ready to bring the book to market. "I'd already done a ton of research on the dos and don'ts of writing for kids, so I was primed and ready to go," he says. "Tom Sandler, Ruth's son, who worked with me on 'Until I Smile At You', was keen to see his mom's story reach a broader audience, so he was encouraging as well. In fact, I wrote 'Ruth's Wonderful Song' in Tom's voice with him, as a kid himself, sharing the story with other kids. It works well."
Jennings' son and daughter-in-law are both teachers, so he bounced an early draft off them for their thoughts. "They loved it," he says, "and then they asked me read it to their two daughters, age 7 and 10. The girls loved the story too, especially because it's based on real events. And this is before I'd finalized the words or added any illustrations. Next, my publisher read a draft to five youngsters who also responded very positively, again with no graphics in place. So I knew we were on the edge of a hit!"
Tom Sandler provided photographs which served as the background for illustrator Margot Wilson to decorate the book with lively, colorful drawings to accompany the text.
"All in all, it's been a really fun experience, " says Jennings. "We're supporting the book with a website where people can buy autographed copies; thewonderfulsong.com."
Copies of the "Ruth's Wonderful Song" book are available at Georgian Bay Books on King Street in Midland, as well as at Amazon
Source:
 Simcoe.com