Frontlist | Memoirs and biographies released in 2020 you must read
Frontlist | Memoirs and biographies released in 2020 you must read
on
Nov 24, 2020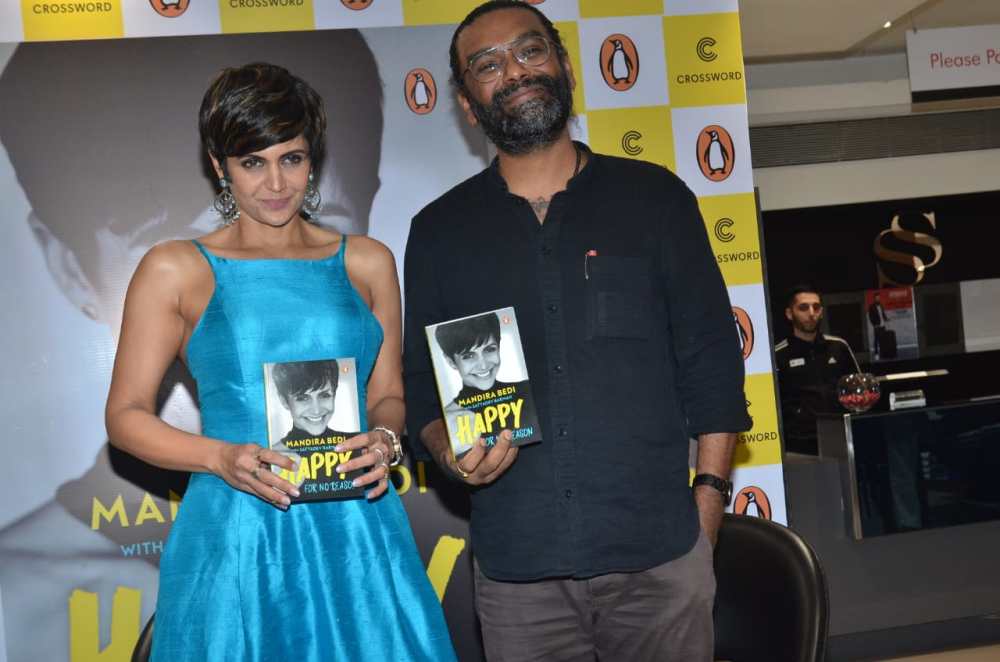 Memoirs and biographies are a way for the readers to enter the lives of personalities or celebrities that they admire. The larger than life that they live, the struggles that they don't talk about generally and the deepest secrets that they don't reveal to anyone—all are subjects of intense speculation among the fans and lovers. So, whenever a piece of writing comes out revealing the aforementioned 'hot' subjects, they sure create a buzz among the readers. Here are 8 memoirs and biographies released in 2020 you must read.
​'A Promised Land' by Barack Obama
In this, Barack Obama, the first African-American president of the United States, tells the story of his unbelievable journey from a young man searching for his identity to a leader of the masses. In the course of doing so, he describes his political education and the groundbreaking moments of the first term of his presidency.
'Lift off: The Story of Conzerv' by Hema Hattangady
In 1996, Hema Hattangady took over as the CEO of Conzerv, a family-owned firm based in Bangalore that manufactured digital energy meters. Over the next twelve years, she grew it to a Rs 100 crore market leader, which was also by then India's largest energy-management company. It is a mesmerizing story of an exemplary family enterprise, successful because of both technology and values.
'Open Book' by Jessica Simpson
The book's blurb best describes the inside contents: "This is a memoir of faith, of love of family, of tragedy and of triumph. It shares the heart of this relatable girl-next-door millions of women have grown up idolizing. Jessica will disarm you with her honesty and inspire you to admit your own mistakes. Most important, you'll respect and admire her strength and ability to endure and eventually find peace and joy."
'Happy For No Reason' by Mandira Bedi
In her own chaotic way, Mandira Bedi, a fitness icon, seems to have discovered some kind of non-scientific, non-spiritual and non-existent formula for finding peace in everything—just being happy for no reason. This book is about the journey of reaching this point.
'More Myself: A Journey' by Alicia Keys
In this part autobiography and part narrative documentary, Alicia Keys, one of the most celebrated musicians in the world, shares her quest for truth―about herself, her past, and her shift from sacrificing her spirit to celebrating her worth.
​'Made in India: A Memoir' by Milind Soman
In this memoir, actor, model and fitness promoter Milind Soman talks about his fascinating life-controversies, relationships, the breaking of vicious habits like smoking, alcohol, and rage. It leaves the readers thoughtful, awed and inspired.
'What we Carry: A Memoir' by Maya Shanbhag Lang
Maya Shanbhag Lang is the first-generation daughter of Indian immigrants. According to the book's blurb, This book is an absorbing, moving, and raw memoir about mothers and daughters, lies and truths, receiving and giving care, and how we cannot grow up until we fully understand the people who raised us.
​'Born to Fly' by Sara Evans
Sara Evans is an American country music singer and songwriter. In this powerful, personal, and humorous book, Sara opens up and shares stories from her career, describing what it's like living in the spotlight and how "her faith keeps her strong". She writes about overcoming life's most challenging experiences.