Frontlist | Marvel teases MCU Valkyrie's comic return for King In Black
Frontlist | Marvel teases MCU Valkyrie's comic return for King In Black
on
Jan 06, 2021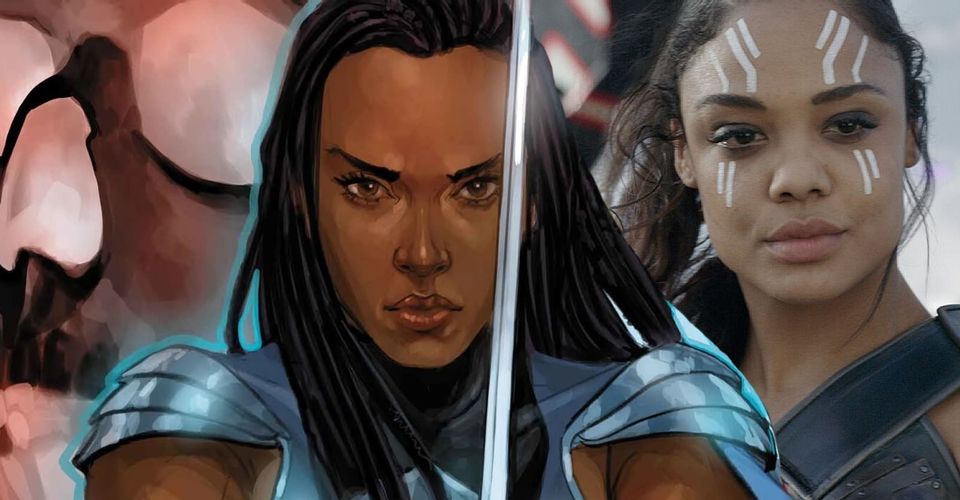 All Marvel fans out there, Marvel has teased the comic book debut of the MCU version of
Valkyrie
. In the five-issue miniseries 
King in Black: Return of the Valkyries
, Jane Foster, the current bearer of the Valkyrie title, must bring together a team of Valkyries to stop the threat of Knull, AKA the King in Black. The first issue, written by Jason Aaron and Torunn Gronbekk with art by Nina Vakueva, is on sale January 6. Springing from the same Norse mythological tradition that includes Thor and Loki, the Valkyries were traditionally the guardians of the afterlife, escorting recently deceased warriors to Valhalla. The Marvel comics version stretches back almost 50 years, and there have been many bearers of the title, including Dani Moonstar from the New Mutants, and now Jane Foster must bring Valkyries past and present together when Knull, the symbiote god, attacks Earth, and they will have help from none other than the 
first 
Valkyrie, who bears a strong resemblance to the MCU version, played by Tessa Thompson.
In an interview with Newsarama, writer Jason Aaron dropped some tantalizing hints about the identity of the first Valkyrie, saying the character was one not seen before in the comics, but there would be familiar things about her that fans will recognize. Aaron revealed that this version was the founder of the Valkyries but was not forthcoming with any more details. He referred to the previously-released preview art that showcased the first Valkyrie and seems to take heavy cues from Tessa Thompson's character in 
Thor: Ragnarok, 
saying:
I don't know exactly how much I can say about the new character. We've shown the preview images, but outside that she's someone we haven't seen in Marvel Comics before, but I think there will be things about her people recognize.
What is known, however, are the other former Valkyries Jane will be bringing on board: the previously mentioned Dani Moonstar as well as Brunnhilde and Hildegard. Aaron revealed that Jane will need the former Valkyries help for "specific reasons." In the same interview, Aaron mentioned his "synergy" with Donny Cates, the mastermind behind 
King in Black
, saying that the storylines he seeded in his 
Thor
 run (including Jane Foster becoming Valkyrie) have been picked up by Cates in both 
Venom
 and 
Thor
, which Cates took over last year. What's particularly exciting for MCU fans is a preview page depicting the defeat of the Valkyries with narration stating, 
This is where I fail. This is where she dies, 
seemingly referring to some version of the 
Thor: Ragnarok 
flashback scene in which Valkyrie's partner is killed. Knull has proven himself a truly formidable threat during 
King in Black
; he ripped the Sentry to shreds and enslaved some of Earth's most powerful heroes. Some truly heavy hitters will be needed to help defeat him, and the Valkyries are stepping up. They will be joined by the first Valkyrie, and if she is anything like her MCU inspiration, she will be of great use against Knull. In modern times, it's unusual for a movie character to move to the comics rather than vice versa, so fans have plenty of questions that will be answered when 
King in Black: Return of the Valkyries
 by Aaron, Torunn Grønbekk and artist Nina Vakueva debuts this month.
Source: Screen Rant