Mark Cuban, the billionaire 'Shark,' on Using NFTs in the Book Publishing Industry
on
Oct 03, 2022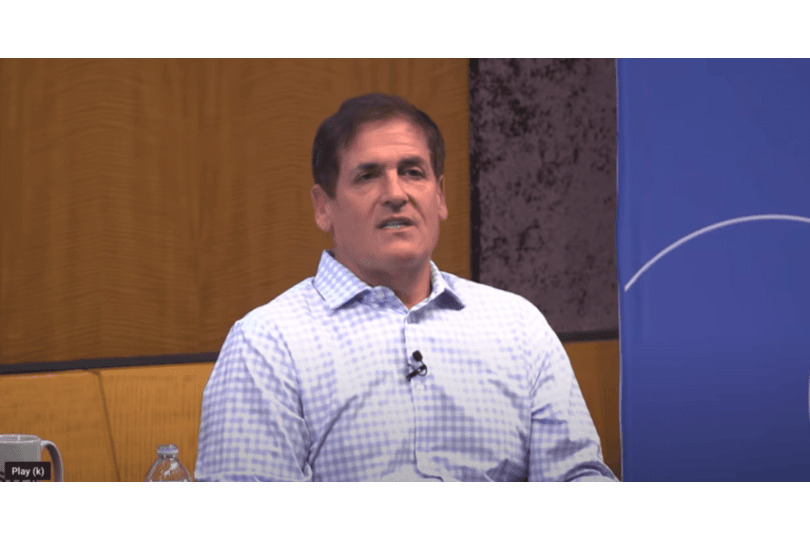 Mark Cuban, a billionaire investor, and entrepreneur, recently discussed how non-fungible tokens (NFTs) might be beneficial in the book publishing sector in a recent interview (especially for textbooks).
Cuban is the primary owner of the Dallas Mavericks professional basketball club, as well as one of the "sharks" on the popular reality show "Shark Tank" (which is aired on the ABC television network).
Cuban made the remarks in an interview with Forbes published on September 26. According to The Daily Hodl, Cuban stated the following on the usage of NFTs in the book publishing industry:
"I think of NFTs as books, especially textbooks." Whether or not we can get college textbook producers to agree is another matter, but the concept of students purchasing books for classes... The entire book-buying procedure.
"First and foremost, do you want new or used? Then you carry these books back, and at the end of the semester - since they're only good for the semester - you decide, 'Yeah, I'm going to sell it.' How do I go about selling it? Should I send it? 'Do I go to the bookstore?' It's a pain in the a$$, and it's stupid in a digital age.
"With them as NFTs, well, the NFTs allow you to apply royalties so that when that book is resold, the author, publisher, and everyone else involved may receive a specified royalty rate." That means the publishers who developed the book may continue to be compensated, but with a physical book that is sold and resold, they must hope that the book falls apart so that they can sell a new one. So I believe that is an excellent use."
During an interview with Altcoin Daily on August 7, Cuban Cuban attacked the US Securities and Exchange Commission (SEC) for its approach to cryptocurrency.
Cuban stated:
"The SEC is completely hypocritical. They talk about wanting to safeguard investors, you know. Do you know what Pink Sheets are?... I only looked at this yesterday because someone asked me two days ago. There are 16,750 Pink Sheet stocks... probably approximately the same as tokens. There is no protection from the SEC anywhere, and that already comes within their jurisdiction.
"They're meant to be looking out for you. There are funds — ETFs and others — that include equities from nations with no SEC-like safeguards. They are unconcerned. They are still available for purchase and sale. There are corporations that are traded on major markets yet have no audit privileges. You have no notion if the figures are correct.
"It's not like someone could phone the SEC today and say, 'OK, we want to issue a token... we have this crypto business, tell us what we need to do.'" As a result, there is a lot of ambiguity, which is why there are more crypto corporations in Singapore, the Bahamas, the British Virgin Islands, the Cayman Islands, and other areas where people are scared to do anything.
"And now you look at the huge firms who create employment, like Coinbase, and they're trying to do it correctly... They're being f***ed... I forget whose politician said we should do it through the CFTC rather than the SEC, and they're correct because the SEC cares more about recruiting more attorneys than having it done well."