Maple Ridge author wins big in international book contest
Maple Ridge author wins big in international book contest
on
Jan 05, 2022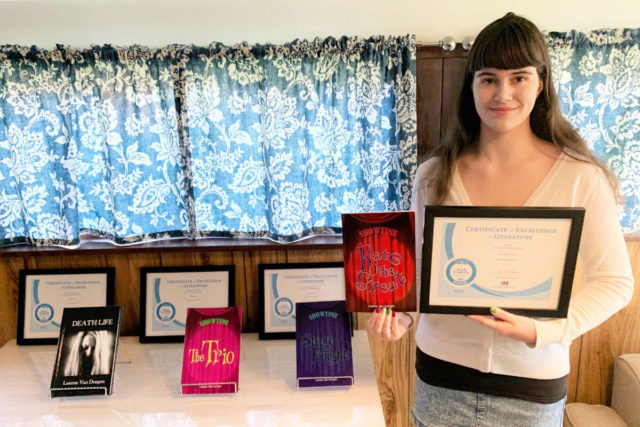 A youthful Maple Ridge writer has won numerous honors for a progression of youngsters' books she initially began composing when she was just 14-years of age.
Van Dongen received honourable mentions in the same category for the other two books in the series called Stage Fright and The Trio and also for Death Life, her first horror book for young adults.
"It's been a goal of mine to receive awards for my books, so I'm proud and I would definitely like to thank The Royal Dragonfly Book Awards for this honour," said Van Dongen.
The Royal Dragonfly Book Award contest is a worldwide competition that acknowledges excellence in all types of literature and book marketing, according to the contest website. There are 67 categories and judges are industry experts, "with specific knowledge about the categories over which they preside".
Van Dongen won in a category where they author had to be 17-years or younger.
Books were judged based on content, originality – with an emphasis on innovation and creativity – and overall readability.
All winners received a digital certificate, and a digital award seal, among other things. To win an award the book had to score a minimum of 60 out of 80 judge's points, even if the book was the only entry in a single category.