Frontlist | Making education diverse with TAISI, an insightful approach
Frontlist | Making education diverse with TAISI, an insightful approach
on
Feb 05, 2021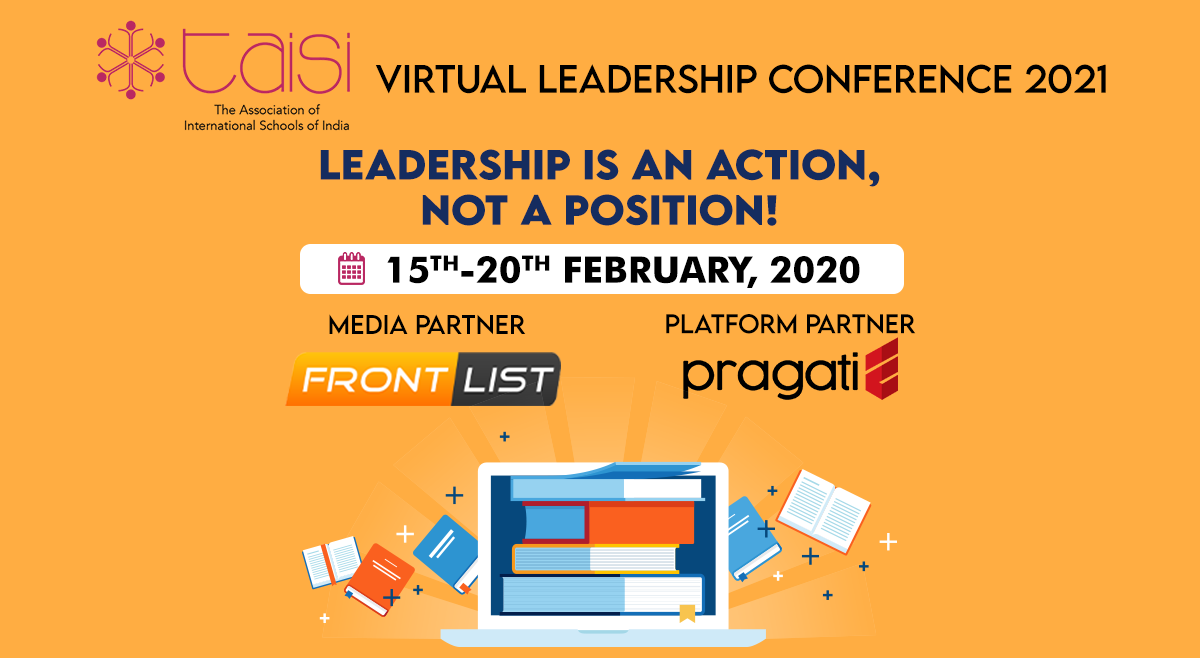 The Association of International Schools of India
, the first professional development platform in India for international schools, is back with its coveted annual leadership conference.
This year's conference will be a virtual fair hosted at
pragatiE
TAISI will be focusing on the topic of -
Diversity In Education
. With speakers from across the globe sharing their thoughts, it'll establish models & paradigms that look at how a truly diverse educational ecosystem and orientation might just be the best way forward.
Diversity, inclusiveness and equity
are increasingly vital terms in educational environments around the world. Diversity involves not only what we can observe, but also things we can't see, such as cognitive or technical differences. We ask ourselves how open we are to diversity, because it may actually be our most powerful teaching tool - on and off our school campus. Today, there are two questions on the rise - Why is there an increasing need to solve this problem? How to solve this problem to improve our learning environment?
Diversity can be used to describe observable dimensions and unobservable characteristics, including cultural, cognitive, and technical differences. Moreover, as international schools are spreading all over the world, they will definitely have people with different traditions and abilities. This conference on
Diversity in Education
will discuss how to understand diversity and its functions. This is not only about what we see, but also the hidden dimensions that need to be explored well.
Let's look at some of the key sessions this conference provides : 
Why Should Every Admissions Manager Visit An Art Gallery? [By Dr. David & Cristina Willows]
This greatly helps in establishing a semiotic analysis of things that we encounter around us. In order to be able to interpret or appreciate a work of art effectively, we need to have a level of understanding to know what to even look for. It's the same with admissions, as we try to connect with the families visiting school. The parallels that are certainly worth exploring from the question mentioned above includes the art of paying close attention, the art of uncovering the deeper questions like will this child fit in, will this child be safe etc. and the art of noticing what is being said, what is not being said and what is hidden between the lines.
Connecting the dots between school education and higher education [By Prof. (Dr.) Dilip Nandkeolyar]
There are countless reports about the shocking quality of the Indian education system. It is found that primary and secondary schools students lack conceptual knowledge and problem solving skills. In high schools and beyond, the problem becomes more serious. Thus, teachers and children should be more aware and appreciative towards connecting the dots between school education and higher education.
Making our Universities more diverse and inclusive [By Vineet Gupta] 
Whether you're looking for a diverse campus community or want to understand how diversity can further enhance your university experience, this session will clear all your doubts. Research shows that the diversity of   education especially on university campuses can improve intellectual input, civic awareness, cultural participation, academic skills such as problem solving, critical analysis and not to forget - peer interaction, which definitely makes students a better scholar, thinker and citizen.
The conference's main objective is to launch a broader effort in developing a strategy to promote diversity, inclusion and equity throughout their member schools. This will be done most notably in ways that create an impact among the students, the ultimate beneficiaries.
With Frontlist as its media partner and pragatiE as the hosting platform, the event promises to be a success already. To know more about the event, visit
www.taisi-india.org/event
.