Madeline McIntosh, Penguin Random House CEO, Steps Down from her Position
In her lengthy career in publishing, McIntosh has demonstrated a cunning capacity for technical change, an impressive trait in a field not recognized for being cutting-edge.
on
Feb 01, 2023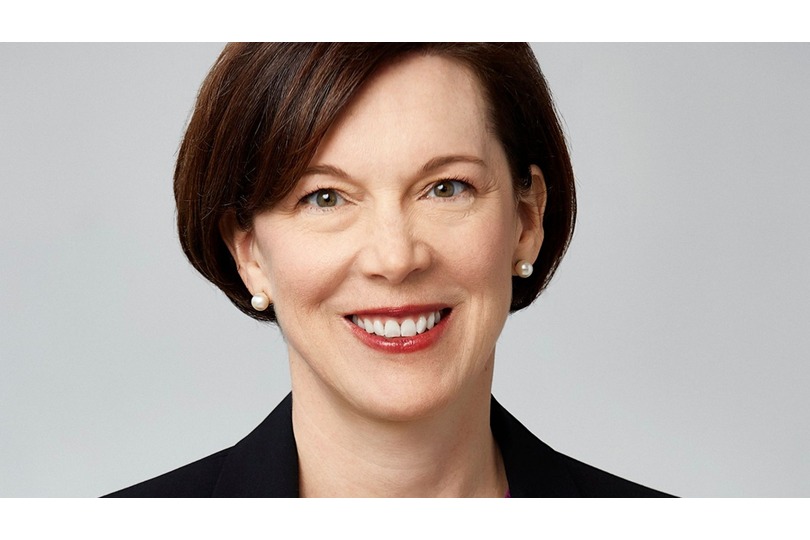 One of the most influential people in American book publishing, Madeline McIntosh, is leaving her position as CEO of Penguin Random House U.S., the business said on Tuesday.
The announcement comes at a difficult moment for Penguin Random House, the most significant book publisher in the nation. In December, Markus Dohle, McIntosh's employer and the CEO of Penguin Random House, announced his resignation.
The government successfully sued to block the transaction on the grounds of antitrust, and the corporation failed to acquire Simon & Schuster, a sizable rival publishing house, last year. The deal's failure and significant legal fees cost Penguin Random House a $200 million termination fee. Dohle had been in charge of the purchase attempt.
Since 2018, McIntosh has served as the organization's leader in the United States. Before then, she worked for the corporation for approximately 30 years in various positions and had brief employment at Amazon.
The Wall Street Journal had already reported on her departure.
In a note to the workforce, McIntosh stated that she would not be leaving immediately but would work with Nihar Malaviya, Penguin Random House's interim CEO, to facilitate a smooth transition. She said that she was at a loss for what to do next.

Even while five years as CEO might seem like a little time, she said in an interview on Tuesday that it has been "an intensive five years."
She added, "I don't like staying in one place or performing one profession for a lifetime.
McIntosh said that the merger's failure had no bearing on her decision to retire and that, following the end of the trial, she was prepared to move on to a new stage of her professional life. It's a positive turning point for the business and me, she remarked. "Now that the trial is over and new leadership is in place, it's a wonderful opportunity for all of us to change course."
Malaviya noted in a message to the firm that "changes like this inevitably induce uneasiness." To cause the least inconvenience to the business and its staff, he promised to appoint a successor as soon as possible.
Penguin Random House disclosed that it has been losing market share recently and thought purchasing Simon & Schuster would help it make up some of the lost territories at trial last year as it defended its offer to buy Simon & Schuster. Penguin Random House will need another growth strategy now that that deal is off the table.
At the trial, there were hints of conflict between the company's senior executives. During his testimony, Dohle was questioned about his remarks to coworkers about how Penguin Random House's goods had been ruined since the 2013 merger and comments about the excessive number of management tiers.
The business continues to be significantly dominated by the corporation. It releases works by renowned literary novelists like Kazuo Ishiguro and Colson Whitehead, bestsellers from the commercial market like Dan Brown and E. L. James, and beloved children's books like Dr. Seuss and Eric Carle. Including presales, it was reported this month that Prince Harry's book, "Spare," sold more than 1.43 million copies on its first day in the United States, Canada, and Britain.

But soon after that book was published, a different long-time executive said she was quitting her position. The head of Random House, published "Spare," Gina Centrello, announced her retirement.
In her lengthy career in publishing, McIntosh has demonstrated a cunning capacity for technical change, an impressive trait in a field not recognized for being cutting-edge. She began her career in publishing at HarperCollins as a temporary editor's assistant before landing a job at Norton. She began working for Bantam Doubleday Dell, a branch of Bertelsmann, in 1994, in the new media development department. Later, she was given responsibility for online sales.
She eventually rose to lead Random House Audio, a rapidly expanding format. She surprised many in the industry when she accepted a position at Amazon in 2008 as the content director for the company's worldwide e-reader launch. She said that work had persuaded her that publishing needed to be more technology aware to succeed.
A year and a half later, she rejoined Random House as sales, operations, and digital president. She subsequently rose to the position of chief executive of a corporation in the United States.
McIntosh stood out from many of her counterparts at other big publishing firms as the company's U.S. operations leader. McIntosh was regarded as being more dispassionate, analytical, and data-driven in a field with a history of being relational and traditional.
She supervised numerous contentious moves, such as consolidating publishing divisions and dissolving imprints, which resulted in the ousting of some powerful editors who were seen as tastemakers. Her tenure was not always easy. They included Molly Stern, Julie Grau, and Cindy Spiegel, all of whom went on to found their own independent publishing houses and turn into rivals to Penguin Random House.
McIntosh stated that she hasn't decided what to do after that or whether she'll stay in the publishing industry. She stated, "I'm yearning to try something new and different.
She asserted that while some perceive alarming indications of business stagnation, she sees possibilities for a boom in innovation, especially in digital sales and marketing.

She added that we're at a really exciting time when customers have demonstrated their desire for books, and there are chances for us to seize as we consider brand-new, inventive methods to introduce people to books.