Macmillan Learning Launches Employee-Created Program to Recruit Diverse Talent
Macmillan Learning Launches Employee-Created Program to Recruit Diverse Talent
on
Aug 27, 2021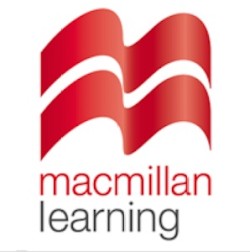 Recruiting a more diverse, representative workforce is a priority in the publishing industry—and on the education side, Macmillan Learning is hoping a new employee-designed and created program will entice students from groups underrepresented in the industry to consider a career in educational publishing.
Sponsored by the company's Employee Resource Group BLACC (Black Leaders Actively Changing the Culture, an in-house employee organization) in partnership with Macmillan Learning's Office of Diversity, Equity, and Inclusion, the new, paid three-week "project-based work experience program" for undergraduate students is designed to provide students with "practical experience in the educational publishing and technology industry, including marketing, editorial, human resources, and engineering." In addition, externs in the program will participate in professional development programming and mentorship programming, including interactive, virtual meet-ups with Macmillan Learning's executive team members and department leads.
There's still time to apply for the program, though applications are due next week. To qualify, students should be from an underrepresented group in educational publishing and technology organizations (including, but not limited to, students of African American, Asian, Latino/Hispanic, Native American, or Pacific Islander descent; currently enrolled as an undergraduate with at least 60 hours of college coursework completed by August 2021, and be a U.S. citizen or permanent resident. Students with DACA (Deferred Action for Childhood Arrival) status are also eligible
"We know that having a diverse workforce is critical to offering students the best learning materials, and to do that there needs to be a pipeline of talented candidates who are as excited about student success as we are," said Kristin Peikert, senior v-p of human resources at Macmillan Learning. "We are proud to support an employee-created talent-pipeline program that aligns with Macmillan Learning's mission to increase meaningful representation within the industry."
BLACC plans to offer the externship several times each year, with opportunities to work in and learn about various functions and departments.
Students can visit the externship program information page for more details about the program and the specific projects available. The externship will take place in October 2021. Source- Publishers Weekly