Frontlist | 'Lust Not Lost', the latest English version of Indian 'Phoolsunghi'
Frontlist | 'Lust Not Lost', the latest English version of Indian 'Phoolsunghi'
on
Dec 02, 2020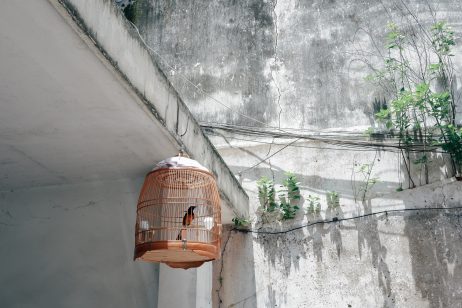 The recent English translation of the novel "Phoolsunghi" reminds us of an entire culture that once surrounded Indian courtesans.
"Phoolsunghi," a novel by Pandey Kapil, overflows with men's desire toward women – not all women, but specifically Indian courtesans. While the original book, written in Bhojpuri, came out in 1977, the English translation was just released. This historical novel seeks to echo the spirit of regional culture and describe the changes that India was undergoing in the colonial period. What the book focuses on much more, however, is the small world of Indian courtesans. Well until the late colonial British period, courtesans played a significant role in the cultural life of various monarchs' courts. "Cultural life" is no misplaced euphemism for sex life here – while the physical aspect must have been important as well, the more renowned courtesans were famous for their singing and dancing skills. Called tawaif in much of northern India, versatile in arts and etiquette, they would hold performances that used to be one of the central aspects of courtly entertainment. An Indian nobleman was once reported to have lost his entire fortune on funding the artistic shows of his favorite courtesan, the famed Janki Bai. That small world, with both its vices and virtues, is long gone – and it was mostly British rule that brought it to its end. The colonial administration and Christian missionaries fought against the institution of courtesans as immoral, and in that campaign they were gradually backed by a section of Indian society, including new municipal corporations. The gradual eclipse of the world of the tawaif is reflected in some literary works – not only "Phoolsunghi," but also another novel, "Sevasadan/Bazaar-e-Husn," by one of the best-known Hindu/Urdu writers, Premchand. And yet some of the courtesans left a lasting imprint on Indian culture. One of the most famous in that group was Gauhar Jaan. She became the first Indian artist to record her singing on a gramophone, right at the beginning of the 20th century (although born from an Armenian father and a British mother, Gauhar Jaan lived her entire life in India and is thus regarded as Indian). Another was Jaddan Bai, both a tawaif and a renowned singer, who went on to establish one of India's first film production companies, Sangeet Movietone, in 1934. She not only produced movies but scripted them, composing music and dialogues for them. She also acted.

It is worth adding that Jaddan Bai's daughter was Nargis (Nargis Dutt, born Fatima Rashid), one of the brightest stars in Bollywood's firmament in the 1950-60s era. Another part of this heritage is that some of Hindi cinema's iconic songs, while more known for how they were rendered in more recent films of the few past decades, were actually composed and first sung by the courtesans. Such instances are being provided by Manjari Chaturvedi – who with her Sufi Kathak Foundation initiated a project that seeks to preserve the songs and dances of the courtesans, as well as shows the contribution of the tawaif to Indian art. It is no surprise, therefore, that the tawaif and their performances are one of the essential aspects of the story in "Phoolsunghi" as well. The web of the novel's story is woven around the line of love that connects a courtesan, Dhelabai, and a poet, Mahendar Misir. The latter was a historical person and a renowned Bhojpuri poet, although for a lack of evidence his adventures as described in the book appear to be fictional. "Phoolsunghi" is also hardly an outlier when it comes to this subject – there are other famous novels and reminisce about the tawaif and their times. The novel's protagonist, Mahendar Misir, is a misty-eyed artist with weakness for women and alcohol, in which he is quite similar to Devdas, the hero of the novel of the same name, a 1917 book by the Bengali writer Sarat Chandra Chatterjee. Both Misir and the overly dramatic Devdas fell in love with courtesans. The continuing popularity of the latter novel can be judged from the fact that it has been converted into a movie many times. The most popular cinematic version of "Devdas" is probably the 2002 one, in which the role of the courtesan, Chandramukhi, was played by no other than India's Miss World: Aishwarya Rai Bachchan. A much deeper dive into the world of tawaif, and most probably a much more realistic one, is offered by another famous novel, "Umrao Jaan Ada," written by Mirza Hadi Ruswa and published in 1899. Just like "Devdas," the book is no historical fossil, as the continuing interest in it is reflected in a few Indian movies based on it in the last decades (as well as a Pakistani TV series). By saying all of this I do not mean to idealize the institution of tawaif at Indian courts – an institution created by men for men. That the courtesans were well-educated and highly-regarded women, and that they contributed to Indian art, must not pull a veil over the fact that they had to provide physical services to men, too. It is true that quite a few courtesans became wealthy and some even owned land, while some could have enjoyed positions of influence (and one, Begam Samru, even became a leader of a mercenary army and eventually an independent queen). Yet, it is safe to assume that a great many, if not most, were completely dominated by men. Some were physically abused, some were forced to live a life akin to that of royal prisoners, or suffered when men fought for their bodies between themselves. And so it is with "Phoolsunghi" where men continuously flock around the tawaif – to see them swirl in dance, and hear the melody of their voices, but also because of the lust that drives them. One of the story's most dramatic events is the abduction of Dhelabai (revealing this is not a spoiler, as this transpires not far into the novel's story). Locally renowned for her beauty and artistic skills, Dhelabai is taken away by a band of armed bandits right in the middle of a performance. At this point she becomes a prized prisoner of a powerful landowner, being thus condemned to a life marked not by luxury but little liberty. This state, the life of a pretty bird confined to a golden cage, is probably a sorrowful and apt symbol for what the story of many Indian courtesans really looked like.