Ludhiana Folks Are Choosing Doorstep Delivery Over Bookstore Visits
on
Oct 20, 2022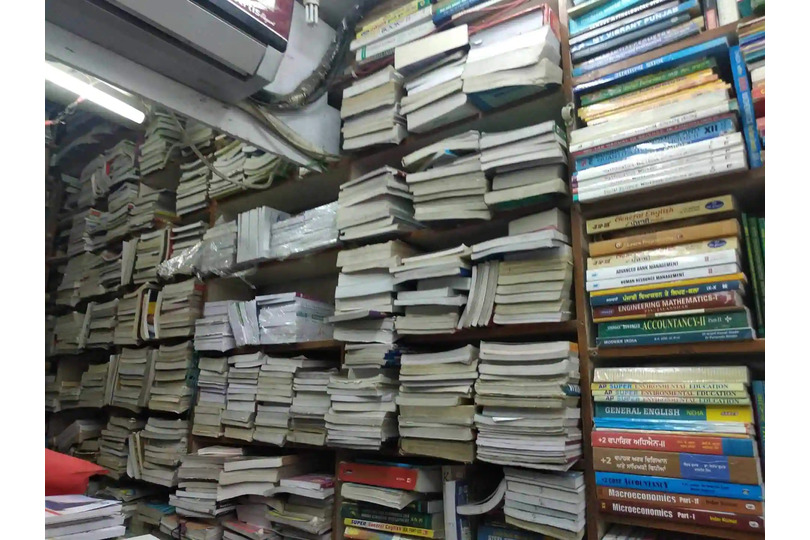 Two of the oldest book dealers in Ludhiana are suddenly finding it difficult to bridge the distance between their dusty shelves and their clients' doorsteps after making the laborious and hard treks from Lahore and Lyallpur, now Faisalabad, to establish thriving enterprises in the city.
The Lahore Book Shop and Lyall Book Shop, both named after the cities where they were founded, are becoming less popular with clients, who prefer one-day doorstep deliveries from online retailers and a variety of online collections.
The same is not shocking in the digital era when social media has eaten up a significant portion of people's time. The two formerly popular locations have turned to their publishing businesses and established networks to survive.
The Lahore Book Shop, which Jiwan Singh built back in 1940 on Lahore's Nisbat Road, is presently located next to the Society Cinema in Ludhiana. In contrast, The Lyall Book Shop changed postal codes from Lyallpur to Ludhiana in 1950 when its founder Lala Sunder Das chose to relocate the business to its current site at Chaura Bazar after operating it at its previous venue for 15 years.
The Lyall Book Shop has locations in Bhopal, Chandigarh, and New Delhi. According to Balwan Singh, who works there, "The youth are all about traveling overseas now and many kids come to buy books for IELTS, but nobody has any interest in reading other books."
"The majority of customers who visit us to purchase the business and motivational books haggle with us and mention lower prices online. Many books are pirated, and we are unable to compete with them, Balwan explains before lamenting the losses incurred as a result of the Covid-19 outbreak, which caused the store to close for a year. He claims that after schools and institutions went online, attendance decreased even further.
It is a challenging undertaking, but some parents now bring their kids to the store to get them interested in literature, he observes.
Since its beginnings, Lahore Book Shop has published books in addition to selling them. It has produced close to 15,000 volumes, including non-fiction, fiction, religious, and coffee table books in both English and Punjabi.
Shiv Kumar Batalvi, Amrita Pritam, Prof. Mohan Singh, Sant Singh Sekhon, as well as more modern authors like Khushwant Singh, Daman Kaur, Montek Singh Ahluwalia, and Captain Amarinder Singh, have all had their works published by this journal.
A monthly journal was published for Indian soldiers serving in World War I by the organization's founder, Jiwan Singh, who was well-known in literary circles in the pre-partitioned Punjab.
"Thanks to our commitment and determination, we have been able to resist the circumstances. He continues, "As a publisher, we have connections with 200 companies and other organizations.
The bookshop, first forced into a corner by internet sellers, decided to refuse to yield any more ground and built its website, which receives a significant amount of business from NRIs and rural regions.
Lala Sunder Das, the proprietor of Lyal Book Shop, was renowned for his support of students and his generosity in providing free books. One of the customers who was welcomed inside the store with complimentary books as a student was Padma Vibhushan retired IAS officer NN Vohra.
Kalyani Publishers, an academic textbook publisher with more than 3,000 titles, was founded by Lyal Book Shop in 1965. It publishes academic textbooks.
Lyall Book Shop has developed a niche in English material, but Lahore Book Shop is still best recognized for its selection of traditional Punjabi literature and history. Even though their book sales have declined recently, the veteran racehorses have persevered by always trying to reinvent themselves.