London Book Fair 2023 Brings Together Global Publishing Industry for Three Days of Networking, Learning, and Commerce
The charity of the year for the 2023 London Book Fair has just been revealed as Street Child.
on
Apr 20, 2023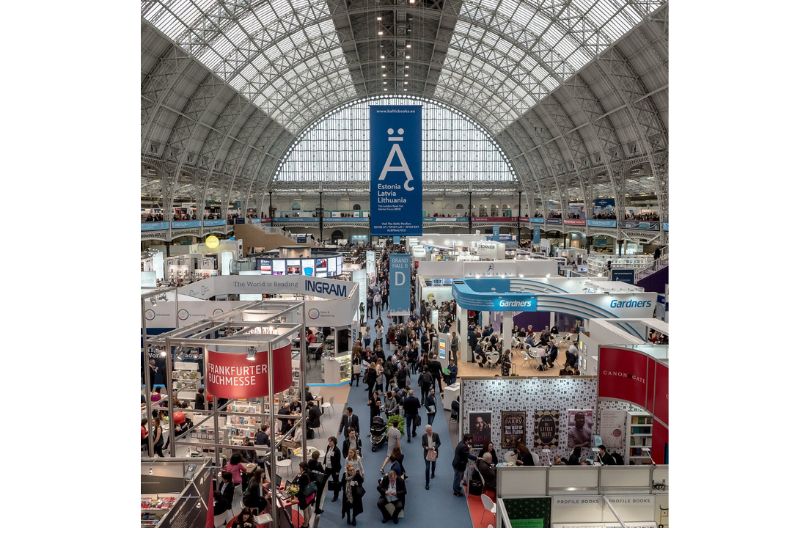 Authors, publishers, and other professionals from the business had assembled at Olympia London from April 18 to 20 for three days of networking and education. Other activities included a keynote speech by Brian Murray, president and CEO of HarperCollins, and bestselling mystery author Ann Cleeves, the adult author of the day.
The event offers "pivotal insight into the book world" through face-to-face interactions, conferences, and seminar programming.
The main stage was a well-liked addition to the 2018 festival. The London Book Festival's director, Gareth Rapley, said: "I'm happy that we can bring another fascinating and wide variety of conversations to the London Book Fair 2023. This year, we have the distinction of introducing a distinguished group of business titans from the publishing world, including independent publishers, multimillion-copy writers, booksellers, and media executives.
The charity of the year for the 2023 London Book Fair has just been revealed as Street Child. As a result, the charity will receive a display space and a seminar during the April book market.
An annual trade show for book publishing is the London Book Fair. The phrase "global marketplace for rights negotiation and the sale and distribution of content across print, audio, TV, film, and digital channels" describes it.
The event brings together the book community for three days of commerce, networking, and learning, bringing together publishers, dealmakers, copyright experts, commissioners, and the world's licensors, including those active in rights negotiation.
The fair has expanded in scope and significance since it first opened in 1971. It is regarded as "a mecca for European publishers, booksellers, rights agents, and media trend-spotters" and is only second in significance to the Frankfurt Book Fair.
list of speakers
Sadiq Khan, London Mayor
Kate Mosse, author
Colson Whitehead, author
Brian Murray, president, and chief executive of HarperCollins
Nigel Newton, president of the Publishers Association
Karine Pansa, president of the International Publishers Association
Nigel Wyman, sales and marketing director of Gardners Books
Dan Conway, chief executive of the Publishers Association
Emily Hayward-Whitlock, head of the book to film at the Artists Partnership
Dapo Adeola, illustrator
Ann Cleeves, author
Perminder Mann, chief executive of Bonnier Books
Meryl Halls, managing director of the Booksellers Association
Kate Wilson, chief executive of Nosy Crow
Irum Fazal, founder of Asian Women Writers