Logos Hope Sets Sail to UAE for Floating Book Fair
The ship Logos Hope is presently sailing to the United Arab Emirates
on
Mar 21, 2023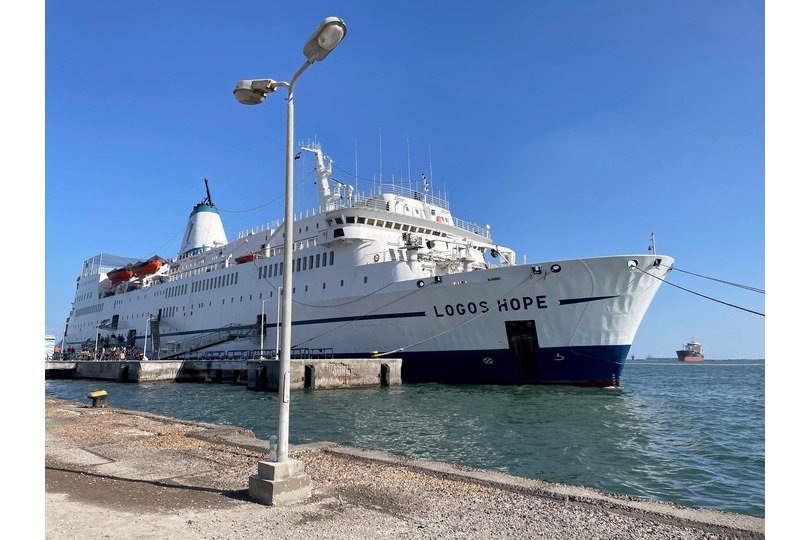 There just isn't any other way to define Logos Hope but as a book fair unlike any other.
The enormous ship, manned by volunteers from around the world and filled with over 5,000 books, travels the seven seas every year to promote the love of reading.
The largest of its type, the floating book fair has traveled over 132,619 nautical miles, docked at 214 ports, and welcomed 9,338,369 readers who have purchased a total of 10,264,166 books.
The ship Logos Hope is presently sailing to the United Arab Emirates, where it will stop in Ras Al Khaimah, Dubai, and Abu Dhabi to further excite book lovers.
And the crew anticipates sales and a record number of devoted readers.
From Tuesday, April 18, through Sunday, April 23, the Logos Hope will stop in Dubai.
Visitors are invited to come on board the ship during each stop to explore and buy a wide selection of books, ranging from recent releases to timeless works in fiction, non-fiction, and children's literature.
Teams from the ship also participate in outreach initiatives, visiting nearby hospitals, schools, and orphanages to deliver aid and offer community care while promoting the love of reading.