Libraries Keep Uncensored Enid Blyton Novels with "Outdated" Language in Off-Limits Storage Locations
The earlier editions are included in the online database, and if a reader decides to view one, a warning system will notify them of the language contained inside.
on
Mar 20, 2023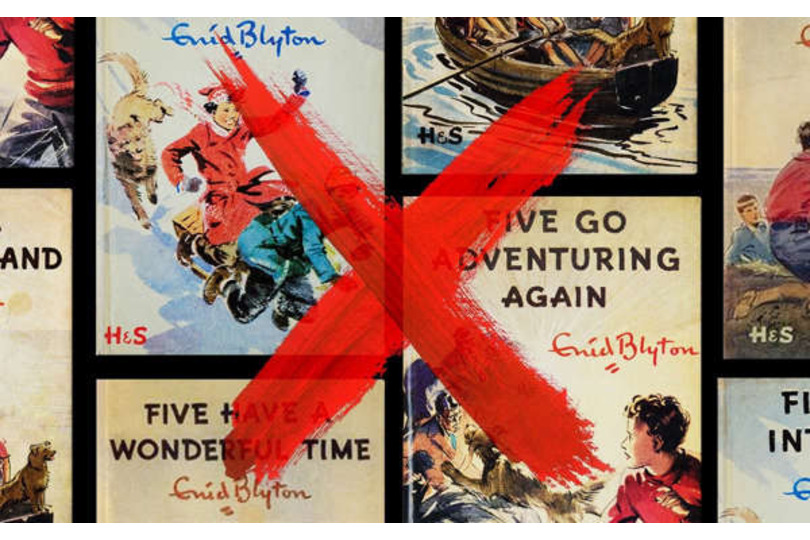 The classic novels of Enid Blyton are well-known around the world. However, some have been revised to eliminate "outdated" language.
Also, to prevent the general public from "stumbling onto" the outdated language, uncensored versions are being kept in "off-limit storage locations" in libraries.
The public can view recently revised works in Devon's libraries, although finding stories that have not yet undergone revisions is more difficult.
According to The Telegraph, readers who request original versions of books like The Famous Five will be given a vocal trigger warning.
The earlier editions are included in the online database, and if a reader decides to view one, a warning system will notify them of the language contained inside.
Documents from Devon County Council made the modifications public.
It was clarified that books are routinely audited and replaced with modified copies by Library Unlimited, which manages the council's library service.
According to the papers, libraries buy fresh, altered versions of popular titles when they include "increasingly outmoded" language.
The off-limits section of libraries also has works taken out after staff or patron complaints, including the autobiography of Tommy Robinson, the leader of the far-right English Defence League who had previously served time in prison.
Between the late 1930s and her death in 1968, Blyton wrote over 700 novels, including well-known works like The Famous Five series and Noddy.
However, publishing house Hodder stated in 2010 that Blyton's books would be revised to make them 'timeless.'
Jacqueline Wilson revised The Magic Faraway Tree in January last year to eliminate "sexist expectations" of female characters and substitute a lesson on gender equality for the girls' household responsibilities.
And in February, terminology like "brown"—a reference to tanned faces—"queer" and "gay"—were updated to reflect modern use in Enid Blyton's Famous Five and Malory Towers books.
A brown-faced fisherboy's description was "modified to a suntanned fisher-boy," and "Where's George? She wants a nice talk to him instead of a spanking.
Blyton's novel had been connected to "racism and xenophobia," according to English Heritage's amended blue plaque description published in 2021.
Instances of 'racism' in the novels include 1966's The Little Black Doll, where the protagonist, 'Sambo,' is only welcomed by his owner 'after his 'ugly black face,' washed 'clean' by rain,' and Noddy, where 'golliwogs,' were altered to 'goblins,' as examples.
Moreover, English Heritage notes that Macmillan, the book's publisher, declined to release The Mystery That Never Was because of its "old-fashioned prejudice" against foreign characters.
The Free Speech Union's legal representative, Dr. Byrn Harris, said to The Telegraph, "We are perplexed by the decision to classify the creator of Noddy as dangerous and subversive samizdat."
According to him, libraries are responsible for offering a thorough and effective service, and he asserted that "keeping back certain works and making them less accessible would fall short of that standard."
Dr. Harris further argued the reasons for the books being taken out of public sight were of 'dubious significance,' considering the many past criticisms of Blyton's works.
If public libraries insist on a censoring policy, users—especially children and their parents or guardians—must be aware that the policy may prevent the library from having a fully comprehensive collection.
MailOnline has contacted Devon County Council and Libraries Unlimited for comment.