Launch of Portuguese and Spanish Editions of "Cell No. 14" Takes Place at Tehran Book Fair
During a special ceremony held at the 34th Tehran International Book Fair, the Portuguese and Spanish editions of "Cell No. 14," the autobiography of Ayatollah Seyyed Ali Khamenei, the Leader of the Islamic Revolution, were officially introduced to the public.
on
May 19, 2023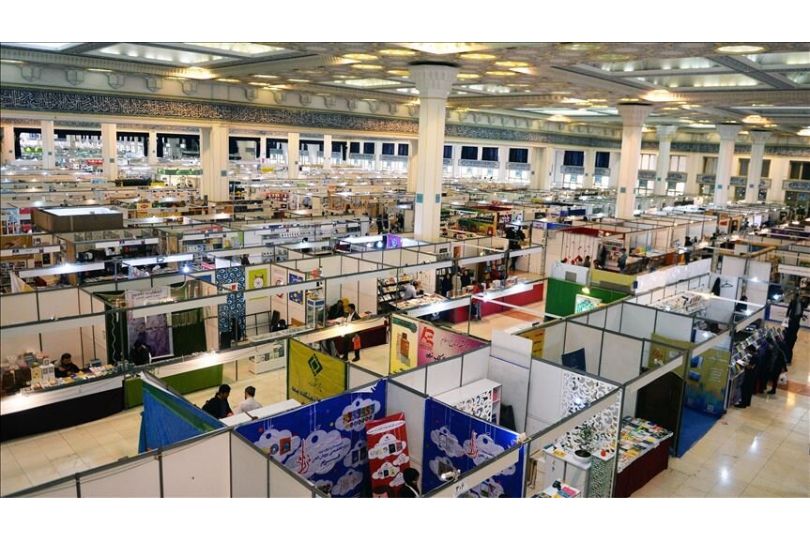 The launch event, held at the Nations Hall of the book fair, was attended by translator Martha Golzar, Bolivian Ambassador Romina Pérez Ramos, Venezuelan Ambassador José Rafael Silva Aponte, and Argentinean Muslim cleric Edgardo Robi, known as Soheil Asaad.
Expressing her pride in translating the book, Golzar remarked, "The author has presented the content in a highly comprehensible manner, and I have endeavored to convey it accordingly." She emphasized that the book holds great informational value and can be a valuable resource for younger generations.
Ambassador Pérez Ramos commended the book, noting, "The familiarity of the writer makes it easier for readers to engage with the content."
The Spanish translation of "Cell No. 14" ("Celda No. 14") made its debut in Caracas, Venezuela, in March, followed by a book launch event at the House of Representatives of Colombia in April.
"Cell No. 14" covers the first half of Ayatollah Khamenei's life, from his early childhood to the transformative 1979 Islamic Revolution that brought an end to the monarchical regime in Iran. The Persian edition, titled "Khun-e Deli ke La'l Shod" ("The Pains that Changed into Gains"),
was published by Islamic Revolution Publications in 2019. The Persian version was a translation of "Inna Ma as-Sabri Nasra," originally written in Arabic and compiled by Iranian Arabic language scholar Mohammad-Ali Azarshab.
The Arabic version of the book was unveiled by Sayyed Hassan Nasrallah, the leader of Hezbollah in Lebanon, during a ceremony in Beirut in February 2019, commemorating the 40th anniversary of the Islamic Revolution's victory.
In addition to the insightful narrative, "Cell No. 14" contains previously unpublished photographs of Ayatollah Khamenei, his father, and his children, along with a collection of paintings that correlate with the themes explored in the book.
Bangladesh's prominent publisher, Rodela, released a Bengali translation of the book in 2021, translated by Muhammad Mujahid al-Islam.