"Kindness with Mahavira" by Chitwan Mittal & Sarita Saraf: Book Review
on
Aug 10, 2022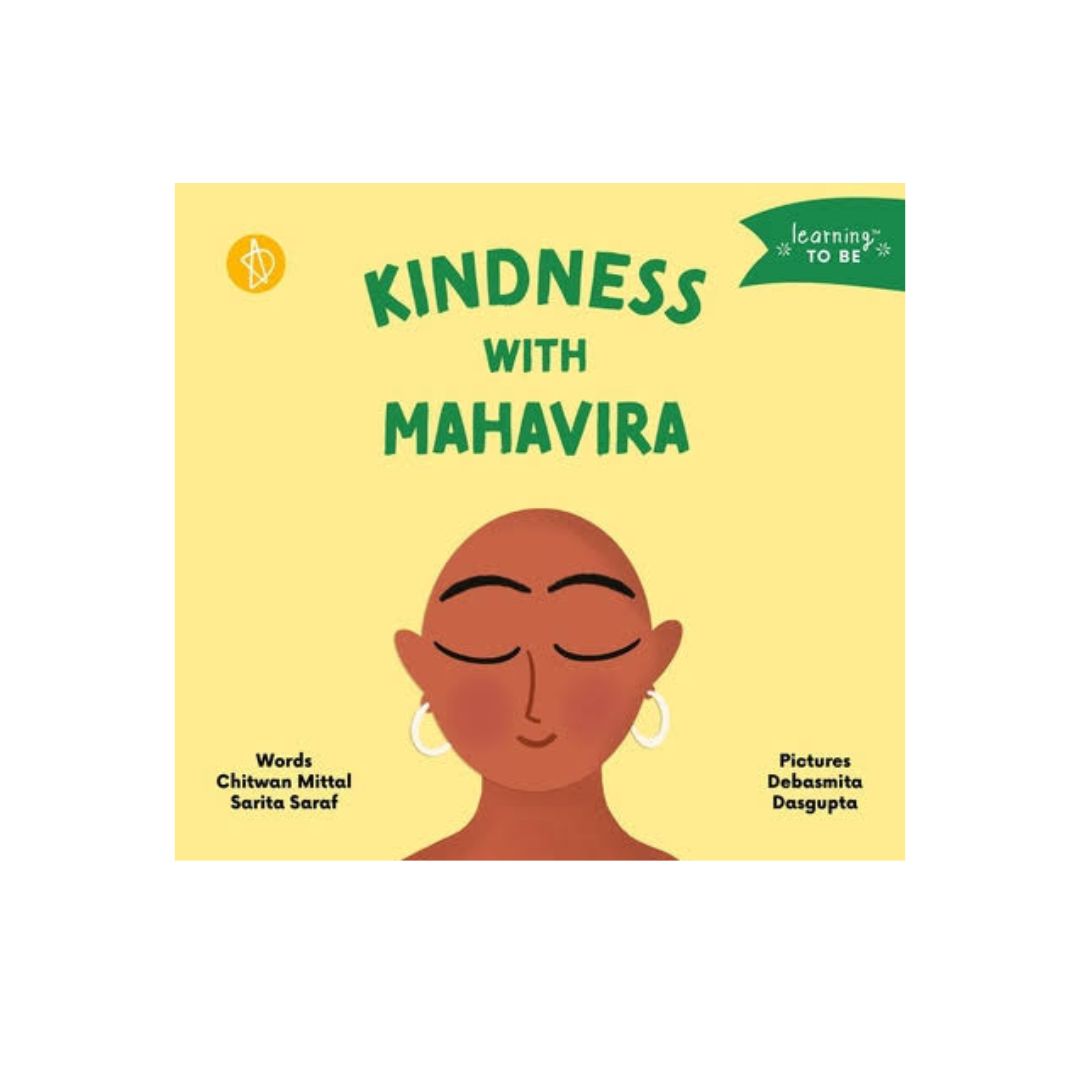 Kindness with Mahavira is a short book with everlasting teaching, "To Be Kind." This beautiful book contains illustrations, bursts of colour, and texture. Backgrounds include distinctive elements, including plants, birds, and graphic lettering with sentiments that appeal to the reader. He was kind to all living things and emphasised the importance of nonviolence, compassion, and forgiveness. This book imparts Mahavira's teachings concisely and precisely, reaching the audience swiftly.
The tale starts with the message to be kind to every lifeform, regardless of size. This story asserts that "all living things have an equal soul, and flora and fauna of all sizes—from large elephants and banyan trees to little tadpoles and flowers—should be treated in the same thoughtful manner." Along with the message, this tale also narrates the ways to be kind; for instance, some people walk carefully, to not trample the ants & smaller life forms, while others don't eat meat or shoot animals; they survive on grains and fruits. The book's last few pages tell the reader how they can be a kinder person.
This book is a quick read which makes you feel light-hearted. The illustrations are colourful and vibrant, which appeases the younger audience. Overall this book is a good combination of crisp writing & gorgeous illustrations, which delivers an impactful reading experience.