Kerala man who described the taste of cyanide features in Chilean author's book selected for Booker Prize 2021
Kerala man who described the taste of cyanide features in Chilean author's book selected for Booker Prize 2021
on
Jan 06, 2022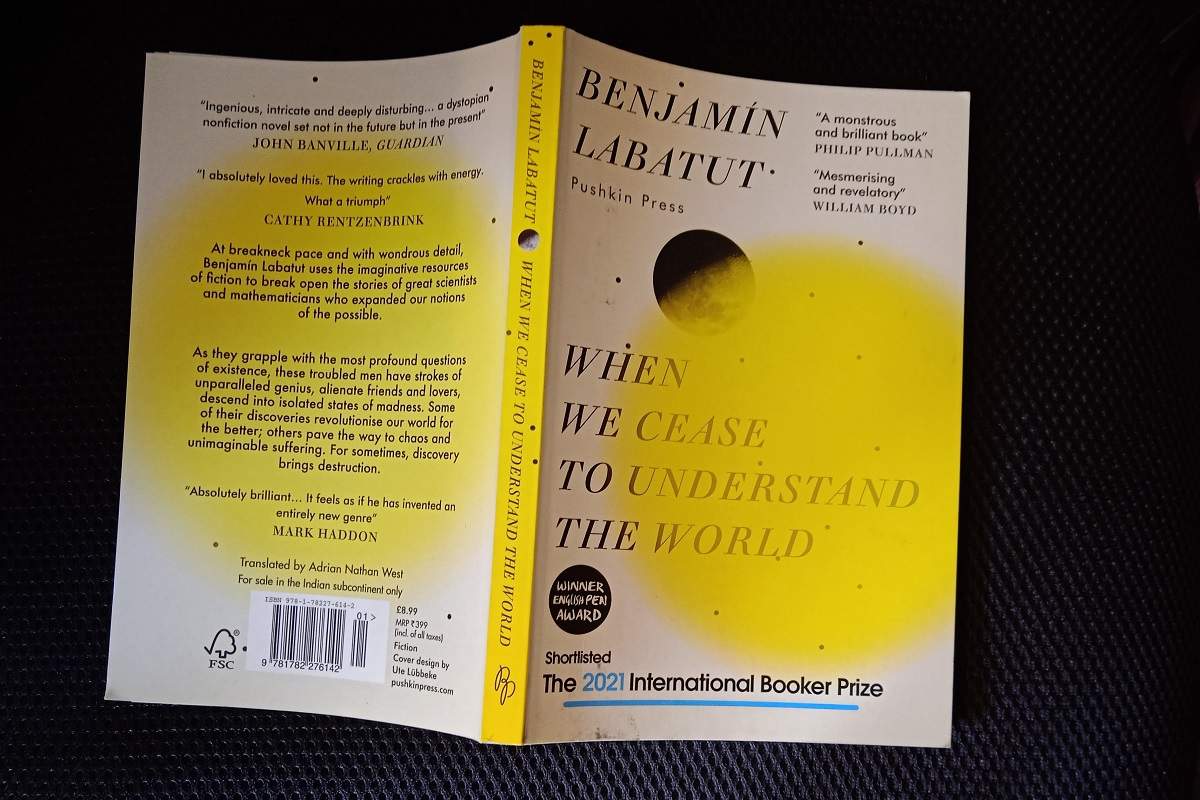 A Kerala guy named MP Prasad is featured in one of the Man Booker Prize shortlisted works, Chilean author Benjamin Labatut's When We Cease to Understand The World.
MP Prasad, a jeweler from Palakkad, committed suicide when he was 32 years old. His remains were discovered at a lodge. He had taken cyanide, it was discovered. He got a license to buy cyanide because he was a jeweler. The suicide letter added to the mystery surrounding his demise. He mentions the taste of cyanide at the end of his long suicide letter, which explains his financial difficulties. Police believe Prasad accidently put the tip of the pen he used to mix cyanide in his mouth while writing, resulting in his death.
In his suicide note, he states that the taste of cyanide is stimulating. Benjamin's book begins with the use of cyanide in the historic era and mentions its taste. This produces an explanation for Prasad, a man almost forgotten from Kerala. Before that, many scientists tried to record the taste of cyanide and died in the process. Some have got an'S', but nothing more. The Prasad account is the only available account to record the taste of cyanide.
The following is an excerpt from the book. "The action of cyanide is so fast that the only historical record of its taste was potassium cyanide in the early 21st century. It tasted. It pierces the tongue and tastes pungent," borrowed to commit himself. Said the note found next to his body in a hotel room. " According to his family, Prasad was interested in cyanide. According to his brother Prasd, after Prasad read the book of Dr. Prasad, a former Kerala police criminologist, he was intrigued and intrigued by cyanide. James Vadakkumcherry was reading.
According to Dr. Prasad's body autopsy, PB Gujral found that the initial amount of cyanide in Prasad's body was less than 10 mg. He said this may be the reason Prasad could write a few lines about the taste of cyanide. At that time, the Department of Health heard opinions about the taste of cyanide described in the memo. Prasad's parents and siblings now want his name to be officially documented. So far, he has not been officially certified for this discovery.
Source: IndiaToday