Kaliyuga A Wakening of the Tenth by Author Harsheath Chauhan: Book Review
The characters in the book are intriguing and multifaceted.
on
Jul 12, 2023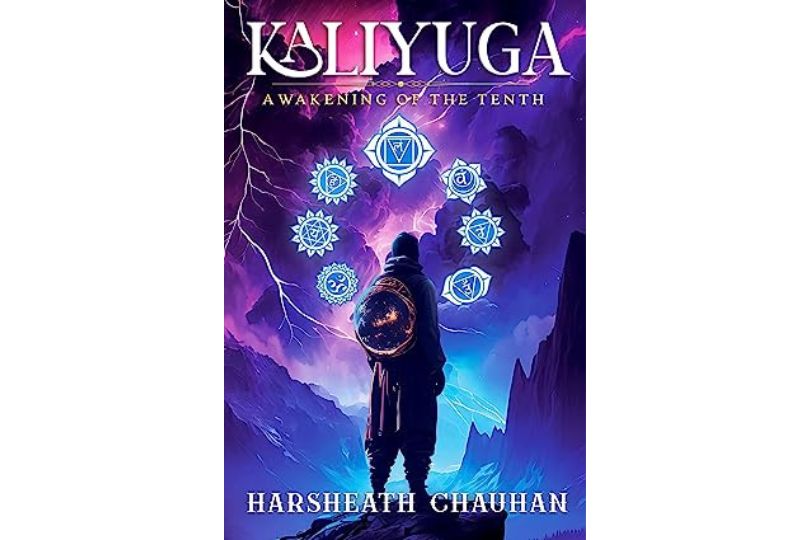 Harsheath Chauhan's "Kaliyuga: The Awakening of the Tenth" is a riveting and imaginative exploration of the Kalki Avatar concept. The author skillfully blends elements of Hindu mythology, futuristic technology, and ancient prophecies, creating a richly layered narrative that keeps readers hooked from start to finish. Harsheath's writing style is engaging, with vivid descriptions and well-crafted dialogue that bring the story and its characters to life.
One of the book's strengths lies in its ability to raise essential questions that go beyond the realm of mythology. As Gautam grapples with his identity and purpose, readers are prompted to contemplate themes of destiny, self-discovery, and the nature of true power. The author's thought-provoking storytelling invites readers to reflect on their journey and the choices that shape their lives.
The characters in the book are intriguing and multifaceted. Gautam Yadav, in particular, undergoes a remarkable transformation as he navigates the challenges and uncertainties of his newfound role. The supporting cast of mysterious misfits and enigmatic figures adds depth and complexity to the story, keeping readers guessing their true intentions.
Furthermore, Harsheath's world-building is exceptional. The author's attention to detail creates a believable and captivating backdrop for Gautam's journey.
Kaliyuga: The Awakening of the Tenth by Harsheath Chauhan is a must-read for the fans of mythology, science fiction, and captivating storytelling. With its unique take on the Kalki Avatar concept, thought-provoking themes, and engaging characters, this book is a testament to new talent.