Frontlist | Jagriti Publishing House, Bangladesh wins International Award
Frontlist | Jagriti Publishing House, Bangladesh wins International Award
on
Dec 17, 2020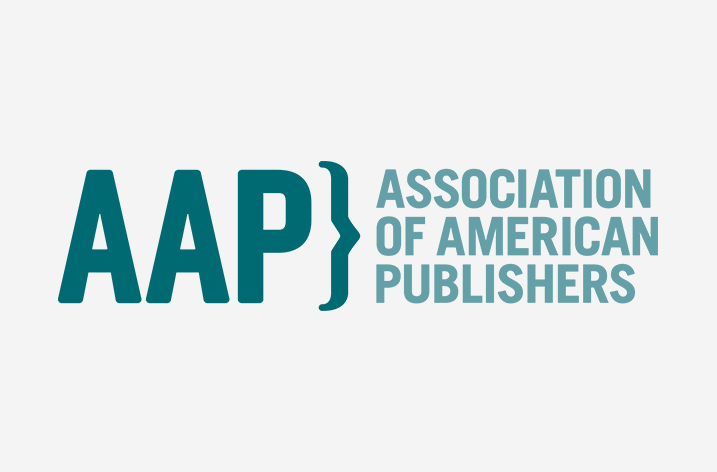 The Association of American Publishers (AAP) today awarded Jagriti Publishing House, Bangladesh,the 2020 AAP International Freedom to Publish | Jeri Laber Award. The award is given to a book publisher outside the United State who has demonstrated courage and fortitude in defending freedom of expression. In bestowing this award, AAP has long been guided by the principle that if one of us is denied the right to publish, that threat affects us all. "On behalf of AAP's Board of Directors, member houses, and staff, I am honored to present this year's International Freedom to Publish Award to Jagriti Publishing House," commented Maria A. Pallante, President and CEO of the Association of American Publishers. "We congratulate Razia Rahman Jolly and everyone associated with Jagriti on their extraordinary commitment to promoting books, knowledge, and the lawful exchange of ideas." "Jagriti's founder, Faisal Arefin Dipan, paid the ultimate price for having the audacity to exercise his fundamental right to publish," said Terry Adams, Digital and Paperback Publisher, Little Brown and Company, and Chair, AAP Freedom to Publish Committee. "In the wake of his murder, Razia Rahman Jolly refused to be silenced, insisting that Jagriti would not only continue but expand its operations with a bookstore and cultural center dedicated to helping young people explore the world of books. To stand so bravely in the face of such ongoing danger, and to continue the fight in the wake of tragedy, is an example of extraordinary valor that deserves the respect and admiration of publishers and protectors of free speech the world over." "I am delighted on getting awarded with the 2020 'Jeri Laber Award' and express my heartfelt gratitude to the Association of American Publishers, its Board of Directors, member houses and staff," commented Razia Rahman Jolly, accepting the award. "This award reminds me of the struggle and sacrifice of my late husband Faisal Arefin Dipan to promote and uphold the right of freedom of speech. After the brutal murder of Dipan, it was my commitment to myself and society that I must stand for the cause and decided I will leave no stones unturned to continue the activities of Jagriti publishing house against all odds.  I express my gratitude to my family, friends and well wishers who extended their support in various forms during this period of struggle ultimately to uphold the right of lawful freedom of speech even being faced with adverse situations."
About Jagriti Publishing House, Bangladesh
Jagriti Publishing House of Bangladesh is currently run by Razia Rahman Jolly.
Razia Rahman Jolly is the widow of Faisal Arefin Dipan, who was the owner of Jagriti Publishing House in Bangladesh. In 2015 Dipan was brutally 
murdered
by religious extremists because of his association with the secular science writer Avijit Roy and other freethinking, secular, and atheist writers. Dipan received a posthumous IPA Prix Voltaire special award in 2018.
Subsequent to Dipan's murder, Razia Rahman Jolly took over the Jagriti Publishing House, and also established a 
bookshop
and cultural center in her husband's memory, saying that "Publishing books is the only way of protesting Dipan's murder in a region where freedom of speech is severely challenged and fundamentalism has seen many publishers and authors hurt or killed."
IPA set up an 
online fundraiser
 for Ms. Jolly in July 2020 after it became apparent that the publishing house and bookshop she now runs 
may not survive the coronavirus pandemic
.
Nine authors and publishers have been murdered in Bangladesh since 2013, with almost no progress on any of the murder investigations. In 2018 Ms. Jolly was 
quoted
as saying, "My husband studied economics, while I studied medicine. His love for books led him to the publishing sector. He was murdered simply because he was supporting a religious critique by an American author. While I continue his legacy and pay my respects to him, I do so knowing that my family is under police protection." She added, "In Bangladesh, publishers are still fearful of publishing freely as they continue to be attacked by radical groups and non-thinking individuals."
About the AAP International Freedom to Publish | Jeri Laber Award:
The International Freedom to Publish Award, which was established in 2002, recognizes a book publisher outside the United States who has demonstrated courage and fortitude in defending freedom of expression. The Award, which includes a cash prize, is named in honor of Jeri Laber, a co-founder of Human Rights Watch and founding member of AAP's Freedom to Publish Committee. Each year, members of the Committee consult with colleagues from around the world to review the actions of publishers who have faced censorship, political persecution, or personal peril in their work, or have otherwise taken a stand to defend the cause of freedom of expression and the written word. In many instances, the honoree's particular circumstances may prevent him or her from accepting the award or communicating in person.
Previous recipients of the award include South Africa–based 
NB Publishers
 in 2019; and in 2018 
Azadeh Parsapour
, a London-based publisher of censored Iranian authors.
About AAP:
The Association of American Publishers represents the leading book, journal, and education publishers in the United States on matters of law and policy, advocating for outcomes that incentivize the publication of creative expression, professional content, and learning solutions. As essential participants in local markets and the global economy, our members invest in and inspire the exchange of ideas, transforming the world we live in one word at a time. Find us online at publishers.org, or on twitter at @AmericanPublish.