Jagatsinghpur Book Fair to be held online
Jagatsinghpur Book Fair to be held online
on
Dec 02, 2021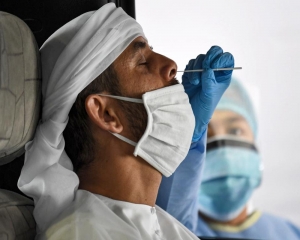 The annual Book Fair held in Jagatsinghpur headquarters town in early January was put off due to Covid 19 pandemic. It was decided in an executive body meeting of Jagatsinghpur Sanskrutika Parishad held in the Collectorate here on Monday.
District Collector cum Book Fair Committee chairman Parul Patwari chaired the meeting. It was decided that owing to the Covid 19 pandemic, the physical event would be put off but it would be held online on January 15 at Adikabi Sarala Das Sanskruti Bhawan here.
The publishers, booksellers, committee members, and other book lovers have been requested to participate in the web-based celebration, Parishad joint secretary Sudhir Kumar Mohanty said. General secretary Sarada Prasad Das read out the annual report. Earlier, two minutes of silence was observed at the meeting for eminent litterateur Manoj Das, Dr. Bholanath Rout, Jagastinghpur former Collector Sarveswar Mohanty, former MLA Umesh Swain, and former DIPRO Pitambar Swain, who are no more. The meeting was attended by Parishad working president Biplaba Choudhury, ADM Satchidananda Sahoo, Ganeswar Mania, Naresh Das, Natabar Barik, Rabindra Nath Mohanty, Sasanka Sekhar Lenka, Subrata Satapathy, Hemanta Rath, Gopala Krushna Mishra, scribe Pradipta Kishor Choudhury, and DIPRO Kaminiranjan Patnaik.
Source : https://www.dailypioneer.com/2021