Ipswich: Girl, nine, sets up black history book club
Ipswich: Girl, nine, sets up black history book club
on
Oct 13, 2021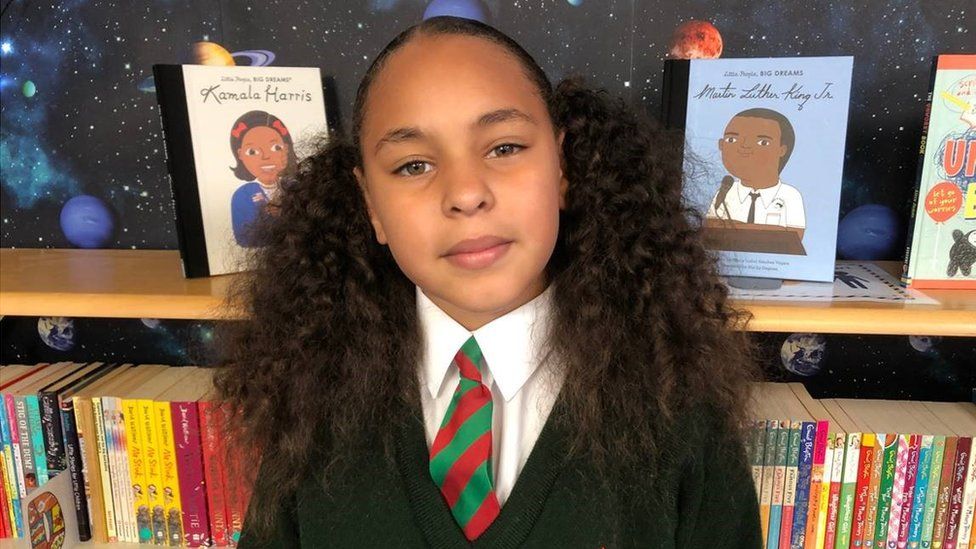 A nine-year-old has started a black history book club after being told she could not be Hermione in a Harry Potter game because of her skin colour.
A'niah Soanes aims to share books on prominent figures with her school mates at St Margaret's Primary, Ipswich.
The pupil, who is dual heritage, set it up with her friends Isla and Jasmine, as first reported in the Ipswich Star.
Deputy head teacher, Sharon Cashen, said: This is something we really wanted to support.
A'niah said: I was told I wasn't allowed to be a certain character in a [playground] game because of the colour of my skin.
It made me cry and I really didn't like it.
The staff offered the use of the library for the weekly club and access to books on people such as athlete Jesse Owens, civil rights leader Dr Martin Luther King Jr and US Vice-President Kamala Harris.
Ms Cashen said the idea come solely from the pupils and the desire to share black history with their peers across the school.
The photographer exploring what home means
'These are universal stories, not just black ones'
How George Floyd's death affected 'Little America'
A'niah said one of the aims of the club was to help any other children who experience racism.
Source - BBC News