Interview with Anisha Bhatia, author of What are we doing about Zoya?
Interview with Anisha Bhatia, author of What are we doing about Zoya?
on
Aug 23, 2021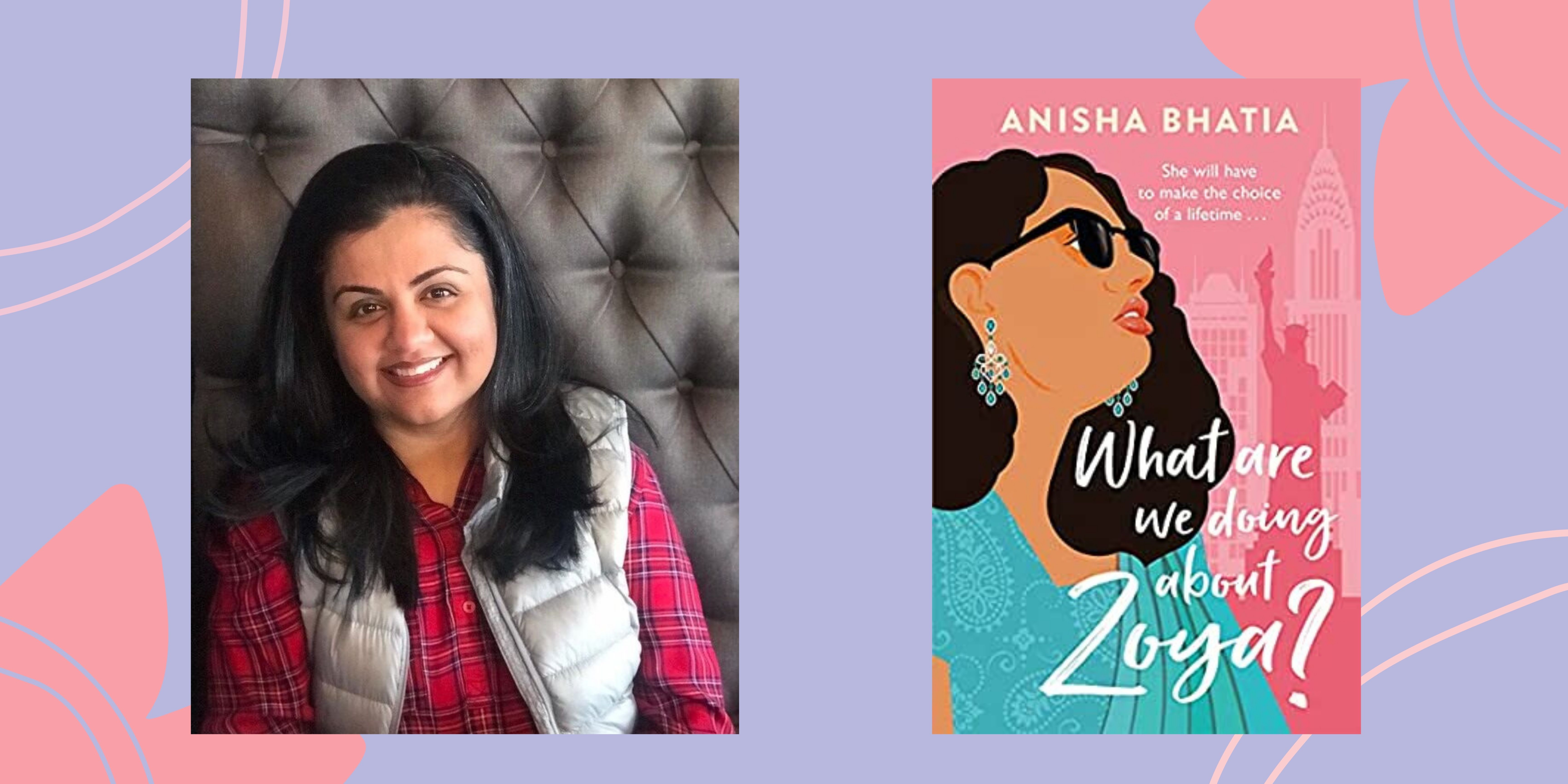 Anisha Bhatia was born and brought up in Mumbai, India. She lived with my grandparents and uncle and aunts in a quiet suburban lane till I was 11 years old, after which her parents, brother, and she moved to an upstairs apartment in the same building. Mumbai is all about apartments and buildings; single-family homes like in the US are rare! She was in and out of my grandparents' home all the time growing up.
She moved to San Diego in 2002 to study marketing at San Diego State University. She met her husband here. She grew up listening to stories about my grandparents' lives in Sindh and the home they left behind when India and Pakistan were partitioned. When she moved to America, she started writing simply to not forget their stories. That was the beginning, and now here she is!
Your Book - "What are we doing about Zoya?" is the story of a girl who is on the path of self-discovery which portrays an inspirational story for all girls out there. How did you come up with the idea of this book?
The first chapter is loosely based on an amusing incident that happened with me.
Although Zoya is not me, the first chapter is inspired by my aunt rushing into our house on a lazy Sunday as if it was an emergency, to confront my parents about what they were doing and why they hadn't started searching for boys for me. My parents looked sheepish and asked if she could help since she had a large network of social connections. I was all of 22, and in the room when it happened, and they were discussing me like I wasn't there. I remember thinking it was hilarious, but I couldn't laugh out loud because it was a "serious" topic. I've never forgotten it!
Fast forward a bit – I read a hilarious book by Sophie Kinsella which single-handedly pulled me out of a postpartum funk, and I thought to myself how wonderful it would be if I could do for someone what this book had done for me. So, Zoya's funny, irreverent voice and Sheila Bua came together in a story. Growing up in India, you weren't allowed to be too opinionated. It could mark you as a firebrand (read: not good daughter-in-law material), but I think a lot of girls have thoughts like these running through their heads, and I wanted to capture that. As the book progressed, the social commentary sort of bloomed from there.
Having said that, I realized that the underlying thing I wanted to say with this book, which is why I wrote it, is for women, for girls from traditional societies, who wonder if there are choices besides what they've been told. This is to tell them that there
are
choices out there and its ok to choose them and they can do that without breaking away from family.
Have you ever gone through the same problem as Zoya went through in the book - 'A Girl should be perfect'. Why does our society instill a notion of a woman being an ideal figure in the family?
Yes, I have. Not necessarily the 'perfect girl' syndrome,
but t
he choice of a different life is one such thing. In deeply conventional - and patriarchal societies like ours, the simple act of choosing a different life is taken as an act of rebellion. For example, even with all the educational and technological advancements in India, not marrying is
not
a viable option. The thought that a person, a woman, wants to remain unmarried or childfree, voluntarily, is something Indian society still finds difficult to accept. I am always amazed that some core attitudes have not changed. But there's always hope that one day everyone will be allowed to make their own life choices without censure.
How much time did you spend writing this book?
I had started writing this novel in 2014, but very lazily. I wrote only because I had to read my work every two weeks in a Read and Critique class. So, I chugged along. I only started considering it as a book and writing seriously from 2016 onwards, and then on the weekends in 2017 when I started working full time. It took me six months of researching literary agents, sending them queries (which are one-pagers briefly describing your book) as well as entering
pitching contests, in addition to editing and re-editing, before I found my agent – which I'm told is very quick, although it felt like forever! My agent found US and UK publishers for the book in 2020 and here we are.
What Are We Doing About Zoya is the first piece of long fiction I've ever written. Most debut novels are a writer's third or fourth work, so I am incredibly lucky and grateful that my first work found a home and is now out into the world.
It is also published in the US titled The Rules of Arrangement, but you can find it in India, Australia and other Commonwealth and European countries titled What Are We Doing About Zoya? (which is also the first line of Chapter 1!)
This is your debut novel. What kind of challenges did you face while writing?
The biggest challenge was finding a literary agent! We were told to make the book 'the best version of itself' before submitting it for agents to consider, but in the arts 'the best version' is quite subjective. There was so much editing before it even reached the agent and publisher that I was done with the whole process and ready to give up! 
Also, during the early drafts, I would take all critiques seriously but we as authors need to realize that we are the only ones who can 'see' the story as a whole and our well-intentioned writing partners only see a small piece of our writing and not the entire picture. 
In addition, this book was about India and the feedback I received while writing initial drafts in the USA was different compared with what I would've gotten writing it in India or any South Asian country. My advice to all writers, especially debut ones, is to take all critiques with a pinch of salt, unless they're all saying the same thing. Then you need to really pay attention. 
Who is your Favorite author and what kind of genre do you like to read in your leisure time?
I enjoy reading most genres, but I stay away from horror. Some of my favourite authors are Liane Moriarty, Agatha Christie, Ismat Chughtai and Sophie Kinsella. I also like reading Ray Bradbury and his humanistic sci-fi stories.
Why did you choose Headline Accent as your publisher?
Headline Accent came in wanting to make What Are We Doing About Zoya? their super-priority title. For a debut author that was a wonderful opportunity and I jumped at it. Headline Accent is an imprint of Hachette Book Group, which is the third-largest traditional publisher in the world. That was a huge plus for me. The Headline Accent team, especially my editor, Jess Whitlum-Cooper has been great to work with. Headline and Hachette have been delightful partners!