Industry Overview: Publishing
Industry Overview: Publishing
on
Aug 28, 2019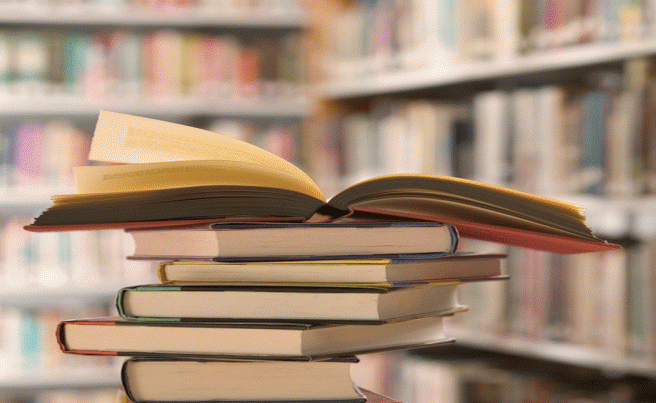 The Publishing Industry is a fragmented, mature, cyclical sector that is comprised of two subcategories, traditional print media and printing. Traditional print media, more commonly known as publishing, primarily focuses on products for the consumer. Such products include books, magazines and other periodicals, targeting an array of genres and demographics, based on virtually any subject. The printing business concentrates on the physical production of media. Printers serve publishing companies, as well as firms involved in billboard advertising, promotional activity, financial statements/documents, check printing and other media.
Market Considerations
The economic cycle is the overarching influence on both business categories of the Publishing Industry. Not surprising, in periods of weak activity, when consumer confidence is low and corporate spending conservative, publishing companies may be particularly stressed. Given the diversity of the industry, members' operating performances will differ in tough times according to the end markets served. In a strong economy, these companies will usually report favorable results across the board. Creators of traditional print media, magazines, catalogues and periodicals, depend heavily on advertising dollars. Commercial ad revenue helps to cover plant and equipment costs and general and administrative expense. The level of revenue will determine the profitability of a company. Investors can gauge the success of a magazine publisher, for example, by its circulation and distribution reach. A relevant or trendy publication will achieve high circulation numbers and be able to command premium advertising rates. Conversely, a publisher out of step with recent trends may see advertisers run for the exits. It's worth noting that in a difficult economy, when advertisers are reducing outlays, even the most popular publication can suffer. Publishers serving the government sector, particularly those providing educational media, are more insulated from downturns. But in difficult economic periods, state and local governments also tend to pare their spending budgets. Printers are indirectly affected by the overall level of advertising spending. Publishers align their media print orders with the flow of advertising revenue. A diverse customer base, including institutions, businesses and corporations, lessens printing companies' dependence on the advertising market. However, printing companies have to deal with changing technology. To be successful, they must maintain cutting-edge, efficient production. The Internet has proved a serious challenge to printers. Web-based content has put pressure on the Publishing Industry. In greater numbers, businesses are turning to the Web to disseminate information, as opposed to printed products. And, advertisers have moved on line to maximize exposure. The entertainment, check printing, financial statement, catalogue and most other segments have been affected.  As the demand for Web content has grown, print publishing business has declined. This has forced consolidation within the Publishing Industry, with the stronger, cash-flow-rich companies gobbling up competitors. At the same time, publishers have adopted Web platforms for most of their products and services to improve their chances of survival. Also, managements have downsized operations to preserve profit margins.
Cost Issues
Most Publishing Industry companies have respectable operating margins in the low double digits. The main operating costs involve labor-intensive functions, such as design, marketing, editing and proofreading, and product configuration, paper, printing, binding, packaging and distribution. These costs have to be kept under control, given tough competition and the fast-changing needs of a diverse customer base. Additionally, the industry's average long-term debt-to-total capital ratio is close to 50%, making interest expense management an important focus. For several years, publishers have had to deal with slowing revenue growth and increasing costs and expenses. Generally, net-profit margins have stubbornly stayed in the single digits. Companies have attempted to boost profitability by broadening their revenue sources. They have expanded into various segments, including television, integrated marketing, financial services, and the Internet. In several instances, such efforts have led to top-line gains, benefits at the bottom line, however, are not always visible, since the cost of diversification can be substantial. Other publishers have opted to stick with their traditional business, and emphasize asset consolidation and cost reduction to lift net profits. Reducing scale can pressure overall cost absorption. Thus, managements need to optimize production, marketing and distribution processes, which may entail significant capital outlays.
Financial Condition
Over the past decade, publishing companies have relied more on debt financing rather than issuing common equity. Indeed, stock buybacks have been more commonplace than new offerings. As a consequence, the industry has become fairly highly leveraged. Still, the group's finances are manageable. The majority of companies consistently produce positive free cash flow, helping to keep debt burdens from getting too heavy. Several publishing stocks have a decent income component, but the dividend is subject to cuts during tough times. In periods of economic expansion, these equities usually offer good growth and income potential. As a whole, the group holds about average market risk, but some stocks can be volatile when there is notable business uncertainty.