Indigo River Publishing Celebrates 10 Years of Cooperative Hybrid Publishing With the Launch of New Leadership Series
on
Jun 21, 2022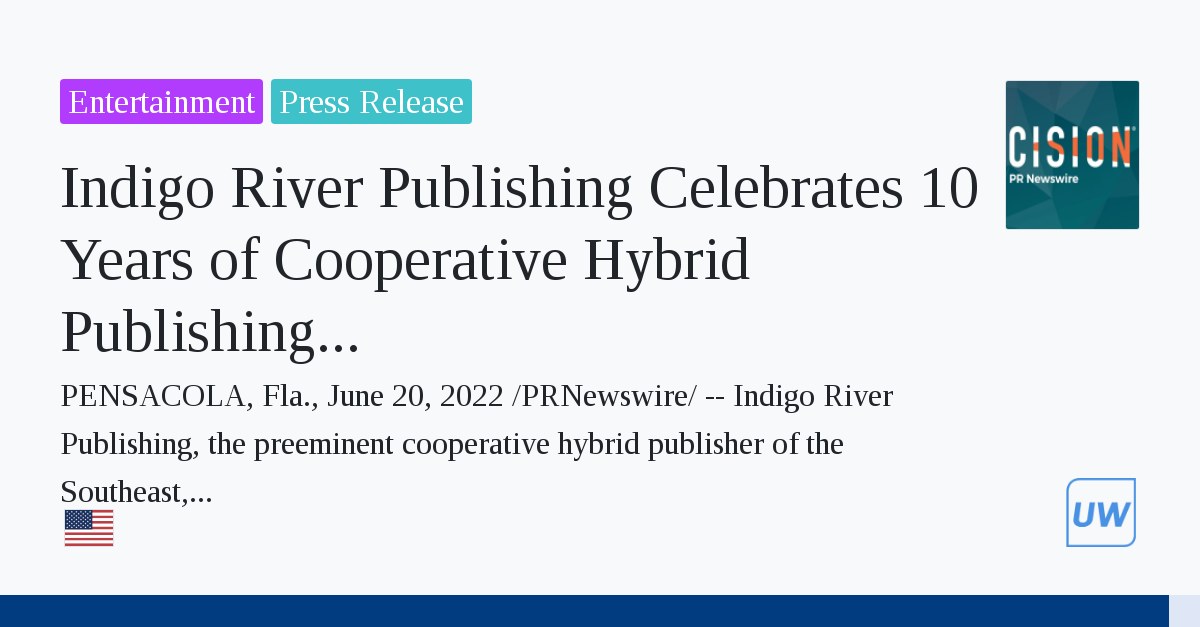 Indigo River Publishing, the Southeast's foremost cooperative hybrid publisher, celebrates a decade in business and introduces a new in-house leadership series.
Indigo River has published hundreds of books across all genres since its establishment in 2012, working with internationally famous executives, celebrities, and new authors alike. A Little Me by Amy Roloff, Who's in Your Room by Ivan Misner, Stewart Emery, and Rick Sapio, and Gift of the Shaper by D.L. Jennings are among the notable previous books. The Winning Playbook by former NFL player Jonathan Scott, More Than Words: Turn #MeToo into #ISaidSomething by Kirsten D. Anderson, and Tattoos Not Brands by Clint White are all upcoming titles.
"We take pride in discovering and nurturing fresh voices and rising talent, whether it's a seasoned executive or a retired professional writing their first fiction work," CEO and President Bobby Dunaway remarked. , "We're really proud of the author ties we've built over the last decade and are quite optimistic about the future."
Indigo River Publishing's future plans include the development of a new in-house series dubbed For Leaders. Entrepreneurship for Leaders, the first book in the series, features contributions from executives from a variety of industries, including cryptocurrency, venture capital, real estate, healthcare, education, business management, marketing, and nonprofits.
"As we enter the next decade, we're delighted to keep developing and collaborating with new authors in all genres," said Georgette Green, Head of Acquisitions. "We are actively purchasing market-leading fiction, nonfiction, and children's books and take both agented and unagented manuscripts."
About Indigo River Publishing:
Indigo River Publishing is a contemporary, cooperative book publisher. Indigo, which was founded in 2012, has published hundreds of books and collaborates with authors to guarantee that everyone has a place at the table. Indigo River Publishing provides expertise where it is needed and cooperation in decision-making when it is beneficial. Simon & Schuster proudly distributes Indigo River Publishing. This collaboration has assisted Indigo in reaching new heights by growing distribution to over 38,000 stores both nationally and internationally.