India will be the Guest of Honor at the Paris Book Fair: H.E. Mr Emmanuel Lenain
India will be the Guest of Honor at the Paris Book Fair: H.E. Mr Emmanuel Lenain
on
Jan 28, 2020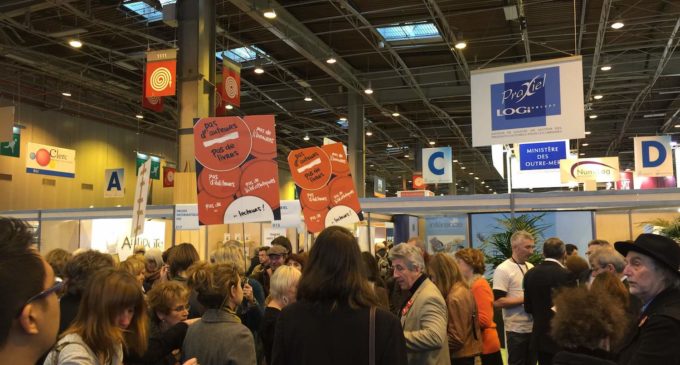 The Jaipur Lit fest 2020 had a lot to offer to the readers. From books to various competitions and programmes, every exciting thing was the part of JLF 2020. Another exciting part of JLF was the announcement by
The Ambassador of France to India, H.E. Mr Emmanuel Lenain.
He announced that
India will be the guest of honour at Paris Book Fair 2020
. The fair will take place on 20-23 March. The Paris book fair is a quite popular book fair among the readers as it involves the 50 countries, 3900 authors, 34000 professionals and over 160 000 people who visited the fair. These numbers are the previous year's Paris Book Fair recorded data which show the global level of popularity of the book fair. There are also talk and book signing sessions in the book fair which are loved by the public who visited there. Emmanuel Lenain made the announcement while announcing the winner of the Romain Rolland Book Prize, awarded every year the best translation of a French title into any Indian language, including English." He said
, "Having India as a guest of Honour at Livre Paris is a great opportunity to bring our minds closer and understand each other better.
The fair will give a boost to the translations and publications of Indian books by French publishers and to the dynamic network between the French and
Indian publishing industries."
The leading Indian authors and the emerging ones are invited to be part of the Paris Book Fair. Nearly 30 Indian authors will represent the beauty of the writing of linguistic regions of India. BIEF (International Bureau of French Publishers) will be organising the 2 professional days event where around 15
Indian publishers
will take part. There will be some debate session on the topics like - The India of tomorrow: economy/development/ecology/climate Writing / Rewriting India's history Indian Cities, inhabitable megacities? Special issue of French Revue Critique Tagore: a national monument (on the occasion of the publication of a Quarto/Gallimard of his works) • Translation and adaptation of the Mahabharata (particularly to theatre/opera and comic books) The great Indian novel in the presence of the authors and/or their translators.