Frontlist | The 1st sign of intelligent life beyond Earth?
Frontlist | The 1st sign of intelligent life beyond Earth?
on
Feb 10, 2021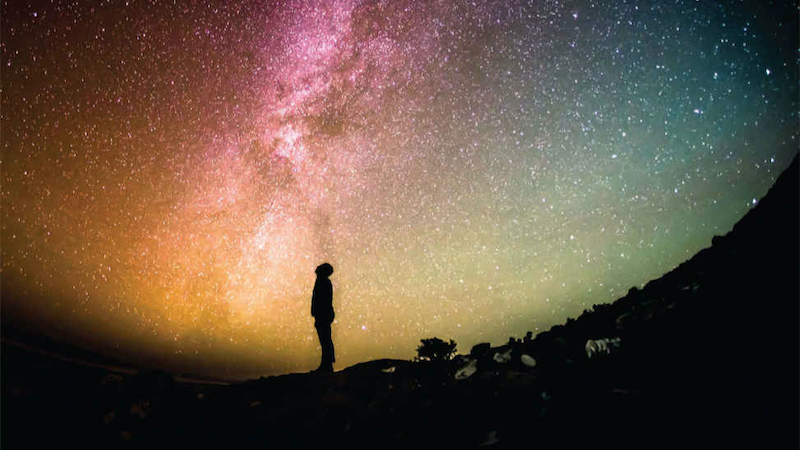 The 2021 In the Margin Book Award winners and Top 10 lists have been announced. On October 19, 2017, astronomers using the Pan-STARRS 1 telescope in Hawaii picked up a faint point of light moving across the sky. Some thought it was a comet. Others thought it looked like a typical fast-moving small asteroid. As they tracked its motion, though, astronomers began to be able to calculate the object's orbit. They soon realized it couldn't have been an ordinary asteroid or comet; all the asteroids and all (but one) of the comets we know originate inside our solar system. This thing wasn't a solar system object. It was, without a doubt, from interstellar space. Since then, most astronomers have come to believe that 1I/'Oumuamua, as it's now known, is a natural object. But Harvard physicist Avi Loeb still thinks it might be the first known example of an alien artifact, something manufactured by extraterrestrial beings, come to us from another star system. Loeb's new book – called Extraterrestrial, the First Sign of Intelligent Life Beyond Earth – explores this possibility. At this writing, Loeb's book is already #6 on the New York Times bestseller list. I haven't read it yet, but science writer Dennis Overbye of the 
New York Times
 calls it:
… part graceful memoir and part plea for keeping an open mind about the possibilities of what is out there in the universe – in particular, life.
Keeping an open mind seems to be one of the things Avi Loeb does best. He's a particularly creative thinker among scientists (who are no slouches at creative thinking, generally). For example, Loeb proposed in 2012 that the bright lights of cities, which are visible on a planet even from space, might reveal the existence of alien life on exoplanets. In 2014, he was a co-author of a study suggesting we might find alien life by looking for industrial pollution in exoplanet atmospheres. In 2016, he participated in the announcement of Breakthrough Starshot, still engaged in proof-of-concept for light-propelled Minecraft that might reach the nearest star system in 20 years. And, in 2019, Loeb was part of a study questioning what happened before the Big Bang. EarthSky lunar calendars are back in stock! We're guaranteed to sell out – get one while you can!