In Collaboration with Mayiladuthurai Government, BAPASI, Organized a Book Exhibition
on
Oct 17, 2022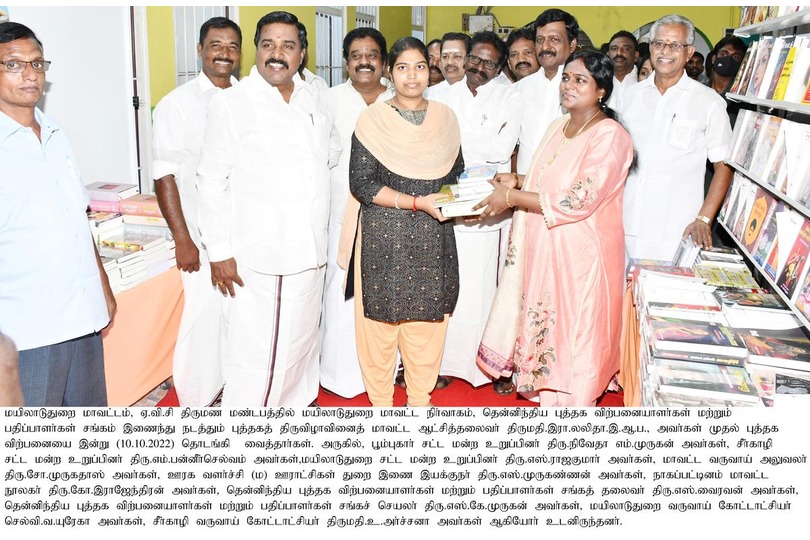 In collaboration with the Booksellers and Publishers Association of South India (BAPASI), the district government organized a book exhibition that debuted on Monday in Mayiladuthurai.
There are roughly 60 booths of different publishers and book retailers at the show. Every evening throughout the fair, there are organized cultural programs and inspirational speakers. In the presence of the MLAs Nivedha M. Murugan, M. Paneerselvam, and S. Rajkumar, Collector R. Lalitha officially opened the first auction.
Up to October 20, the exhibition will be open daily from 11 a.m. to 9 p.m. at the A.V.C. Marriage Hall in Thiruvizhundur.