'I'm not wise Enough,' Selena Gomez says as she Talks about Publishing a Book, Mental Health, and Social Media
Selena Gomez discusses 'My Mind and Me' documentary and her potential book plans in a candid interview. Explore her insights on mental health and more.
on
Sep 21, 2023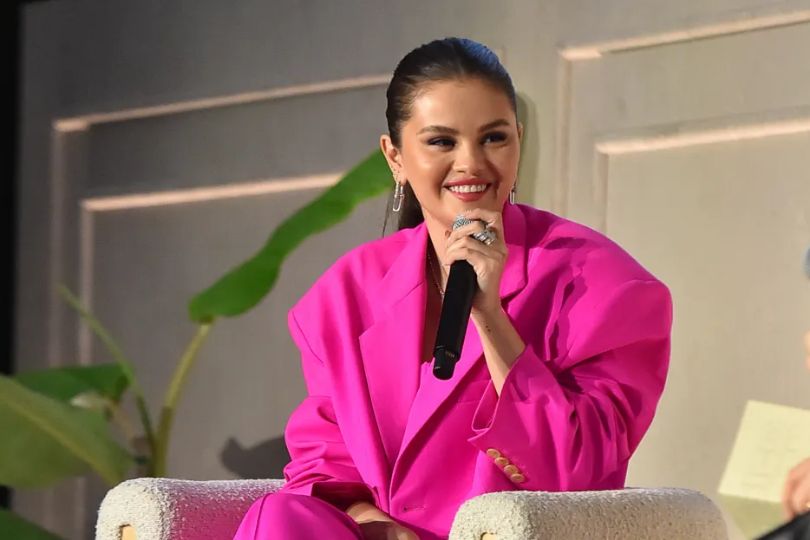 Selena Gomez discussed her documentary 'My Mind and Me' in a recent interview, and she also addressed the potential of authoring a book in the future, sharing her response to the topic Selena Gomez is slated to include in her documentary called My Mind and Me. In support of the album, the singer attended a symposium to discuss social media, mental health, and other elements of celebrity. When asked if she ever wanted to publish a book, Selena gave her followers the most honest answer. The book, however, was not the only issue at hand. The following are the specifics of the full exchange. The Hollywood Reporter covered the story, and here's what they said about Selena's appearance.
Selena on writing a book
Selena Gomez opened up about her mental health journey and future endeavours during a recent meeting with Universal Music Group CEO Sir Lucian Grainge and Thrive Global CEO Arianna Huffington. Her opinions on writing a book were one significant topic.
Gomez stated that she does not feel prepared to write a book at the present. "Oh no, I don't know," she said.
I'm not as wise as I should be. I don't think I'll be able to do it. But does it mean I won't be interested one day? I have some amusing things to say, but not right now." This statement may give her admirers hope that they will be able to hear her opinions and experiences in greater depth eventually, even though she currently believes it is not the ideal moment for such a project.
The discussion touched into her problems with autoimmune disease, mental health, and the hardships of fame, all of which she previously addressed in the Apple TV+ documentary 'My Mind and Me'.
Gomez claimed that she was originally sceptical about the documentary, but that following its publication, she felt glad since it allowed her to disclose things that she had kept bottled up inside for years.
More on My Mind and I
My Mind and Me, Selena's documentary, was released last year. It follows Selena Gomez's six-year battle with autoimmune disease, mental health concerns, and the trappings of celebrity. The play provides an intimate insight at her life, stressing the difficulties she encountered while focusing light on the themes of resilience and personal growth.