"If I Survive You" by Jonathan Escoffery is a brilliant debut novel about racial identity
Discover the book review of "If I Survive You" by Jonathan Escoffery, where the characters face the challenge of surviving in America.
on
Aug 23, 2023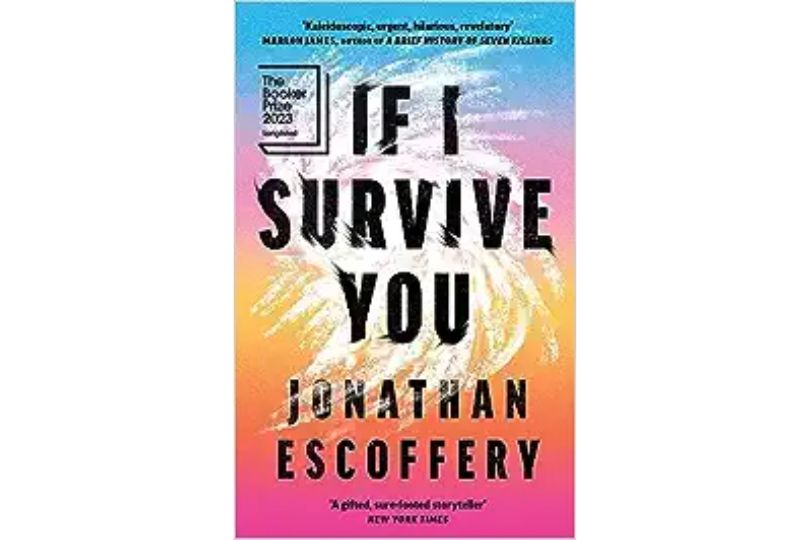 Eight interconnected short stories, largely set in Miami, powerfully depict the experiences of a young Black man seeking a feeling of belonging.
The publishing industry releases its "big books" in the autumn, which are typically written by established authors and are the safest bets to generate enthusiasm and sales. So it's a unique year when a debut novel breaks through the ranks and takes the early lead for its creativity, passion, wit, and broad societal vision. If I Survive You, by Jonathan Escoffery, is the debut and the "you" are his characters attempting to survive is America itself.
"If I Survive You" is a collection of eight short stories about a Jamaican family living in Florida. Topper and Sanya fled Jamaica in the 1970s, desperate to escape political violence and finally provide their two sons with everything parents want to provide for their children: education, opportunity, and a chance at happiness. But the family continues to be knocked down: by prejudice, the 2008 recession, and, most notably, Hurricane Andrew in 1992, which lowers their house to its "skeletal frame."
That's not to say Escoffery's characters are only victims of Fate, as simple as their storm-ravaged home. They can injure, love, betray, and simply misunderstand each other. And, by the way, their house was no showpiece before the hurricane.
Trelawney is the delicate American-born son, a source of consternation for his disappointed father and tougher older brother, and the natural narrator of many of these anecdotes. In the first narrative, "In Flux," a family biography in miniature, Trelawney seeks to figure out the answer to the fundamental question that has plagued him from childhood to adulthood. "What are you?" is the inquiry.
His middle-class, brown-complexioned Jamaican parents did not consider themselves Black. "I was never asked such stupidity before coming to this country," Trelawney says to his mother. If they ask, tell them you're a little bit of this and a little bit of that."
This is a genuine but insufficient response since Trelawney recalls his younger self, "Race has descended upon your world, sudden and grating, and what you fear most is that others recognize in you something that you've yet to grasp."
The stories in this collection travel forward in time while returning to crucial situations, including the party where Trelawney's father called him a horrible name, sending him into months of homelessness. In "Splashdown," a remarkable piece that riffs on the larger topic of father-son relationships gone wrong, we meet Trelawney's 13-year-old cousin, Cukie, who spends the summer with the father, nicknamed "Ox," who abandoned him shortly after birth.
Ox, we're told, lives on "the hem of the Atlantic," piloting yachts and setting traps for lobsters on the ocean floor, among other less honorable activities. Cukie claims his father's hazy childhood recollections are rife with "uncontextualized brutality." Years later, when the unemployed Cukie becomes a father, he looks for work with Ox. After all, even a lousy father should provide some security, right?
"If I Survive You" is an exceptional debut book, an intensely granular yet panoramic account of what it's like to attempt — or not try — to make it in this colorful madhouse of a country.