Ian Rankin and Val McDermid among authors longlisted for prestigious crime novel award
Ian Rankin and Val McDermid among authors longlisted for prestigious crime novel award
on
May 05, 2021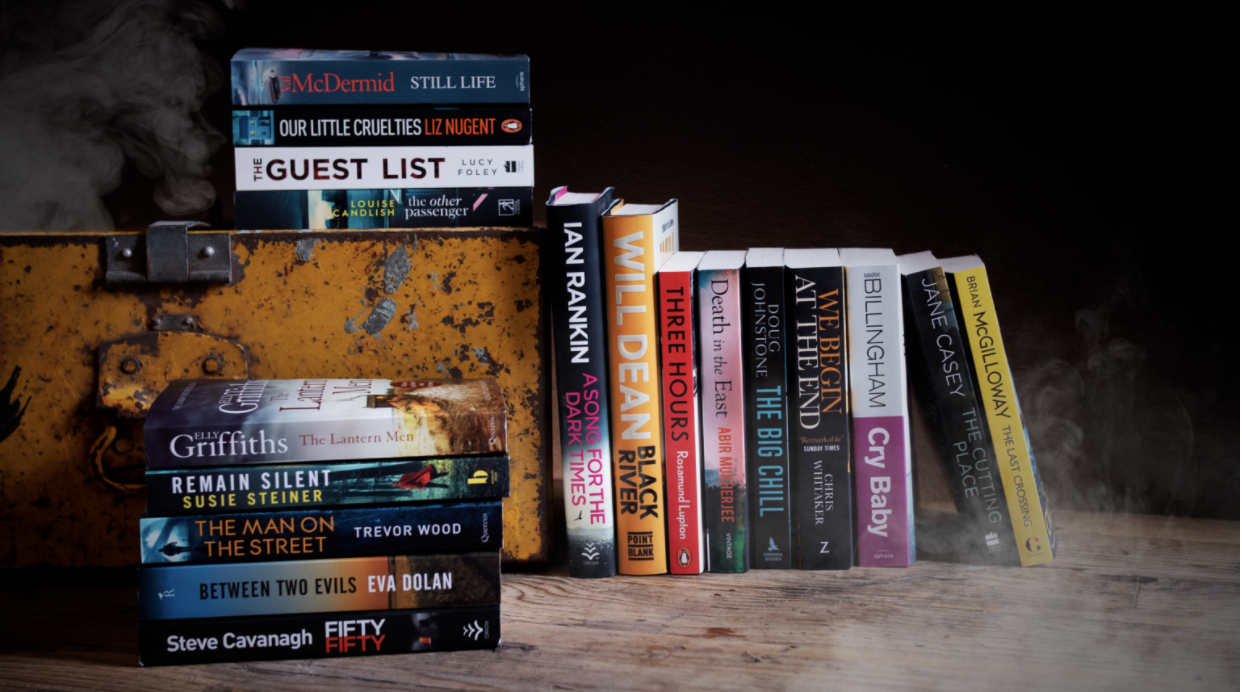 Scots authors Ian Rankin and Val McDermid are among the writers longlisted for a prestigious crime novel award. Doug Johnstone and Abir Mukherjee are also in the running to win the Theakston Old Peculier Crime Novel of the Year prize, which is now in its 17th year. The line-up of returning champions is led by crime fiction titan Rankin, who has received a nod for A Song for The Dark Times. Mark Billingham will be hoping for a third win with his Cry Baby, and Steve Cavanagh is looking to beat the competition with Fifty Fifty. This year's longlist also recognises a number of authors who have previously never been listed by the prize. Hoping to claim the trophy on their first appearance are Lucy Foley with her No.1 Sunday Times Best Seller The Guest List, Chris Whitaker with We Begin at The End,  Doug Johnstone with The Big Chill. Liz Nugent with Our Little Cruelties, and Jane Casey with her latest Maeve Kerrigan instalment The Cutting Place. The longlist also features several previously nominated authors hoping to go one step further and clinch the trophy, with Elly Griffiths securing her seventh pick for her much lauded The Lantern Men and Susie Steiner getting her third nod for Remain Silent. Brian McGilloway's second nomination is for The Last Crossing, and best-selling author Louise Candlish is hoping to win on her second pick with The Other Passenger. McDermid, considered the 'Queen of Crime', is nominated for her newest Karen Pirie novel Still Life. She'll be up against some of those she picked out as part of the New Blood panel at Theakston Old Peculier Crime Writing Festival. Those up and coming talents include Will Dean for his latest Scandi noir Black River, Eva Dolan for the newest instalment of her critically-acclaimed Zigic and Ferreira series, Abir Mukherjee's new Calcutta and Assam-inspired Death in the East, and finally Trevor Wood – who has gone from the 2020 New Blood panel to longlisted for Crime's biggest award. Also read : 
https://www.frontlist.in/ekta-kapoor-believes-in-material-than-the-body-of-work-of-budding-writers/
Executive director of T&R Theakston, Simon Theakston, said: "The way the global obsession with the crime genre continues to grow year on year is simply astonishing and this year's longlist proves the remarkable talent on offer in crime writing– from legends of the craft to eager-eyed newcomers. "The shortlist is already too close to call so we encourage all to get voting! A hearty toast of Old Peculier to all longlisted authors for this coveted award – and we look forward to what we know will be a fiercely fought competition!" Run by Harrogate International Festivals, the shortlist will be announced in June and the winner on 22 July, at the opening evening of the Theakston Old Peculier Crime Writing Festival.
The full longlist for the Theakston Old Peculier Crime Novel of the Year 2021 is:
–        Cry Baby by Mark Billingham (Little, Brown Book Group, Sphere) –        The Other Passenger by Louise Candlish (Simon & Schuster) –        The Cutting Place by Jane Casey (HarperCollins, HarperFiction) –        Fifty Fifty by Steve Cavanagh (The Orion Publishing Group, Orion Fiction) –        Black River by Will Dean (Oneworld Publications, Point Blank) –        Between Two Evils by Eva Dolan (Bloomsbury Publishing, Raven Books) –        The Guest List by Lucy Foley (HarperCollins, HarperFiction) –        The Lantern Men by Elly Griffiths (Quercus, Quercus Fiction) –        The Big Chill by Doug Johnstone (Orenda Books) –        Three Hours by Rosamund Lupton (Penguin Random House UK, Viking) –        Still Life by Val McDermid (Little, Brown Book Group, Sphere) –        The Last Crossing by Brian McGilloway (Little, Brown Book Group, Constable) –        Death in the East by Abir Mukherjee (VINTAGE, Harvill Secker) –        Our Little Cruelties by Liz Nugent (Penguin, Sandycove) –        A Song For The Dark Times by Ian Rankin (Orion, Orion Fiction) –        Remain Silent by Susie Steiner (HarperCollins Publishers, The Borough Press) –        We Begin At The End by Chris Whitaker (Bonnier Books UK, Zaffre) –        The Man on the Street by Trevor Wood (Quercus, Quercus Fiction) Source: https://www.sundaypost.com/