I request the parents to not put pressure on students for exams : HRD minister
I request the parents to not put pressure on students for exams : HRD minister
on
May 25, 2020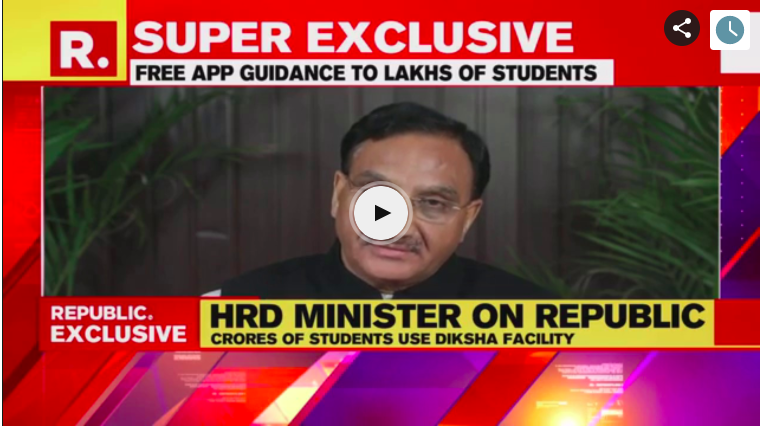 The world is still fighting with the crisis of the Covid-19 pandemic. People are advised to stay in their homes and avoid socialization. In the time of social distancing, healthy mental health is really important especially for the young ones. The students are keeping up with their studies through online classes as the schools, universities, and all other educational institutions are currently closed amid coronavirus pandemic. The Human Resource Development Ministry (HRD) has launched various online platforms and applications to help students with their studies.
The HRD minister Ramesh Pokhriyal Nishank has requested parents to not put pressure on the children for exams. He assured that all safety measures are planned for students who are giving the exams in the Covid-19 pandemic.
The arrangements for the students are all prepared under the guidelines issued by the Health Ministry. He also said that in the upcoming time, all decisions will be taken strictly adhering to the guidelines of MHA and Health Ministry. The minister already had a video conference with teachers and discussed the guidelines of reopening schools in upcoming months.
The World Health Organization (WHO) has announced that the coronavirus is likely to stay in our world for a long time. It's important to learn the techniques of living with it and following all the safety measures.