Frontlist | 'I never really dealt with my grief' : Priyanka Chopra
Frontlist | 'I never really dealt with my grief' : Priyanka Chopra
on
Feb 16, 2021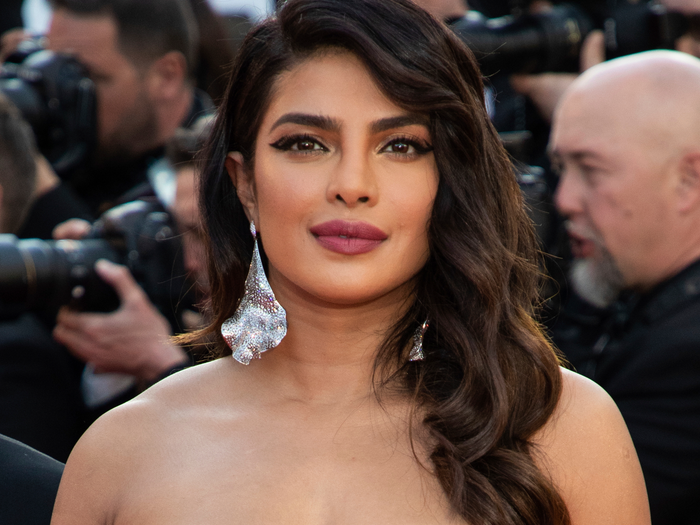 Priyanka Chopra Jonas on coping with father's death
In her recently released memoir, actor-producer Priyanka Chopra Jonas has revealed she fell into depression following her father's death, a period that lasted for around five years till she made a conscious decision to move from "a world of grey back into a world of vibrant colour".
The 38-year-old actor's father, Dr Ashok Chopra, a physician in the Indian Army, died on June 10, 2013, after a long battle with cancer at the age of 62.
Chopra Jonas says she used work as therapy, putting her grief and "a piece of my soul" into the sports drama Mary Kom, which released in 2014. She was set to start shooting for the film, produced by Sanjay Leela Bhansali, days after her father's passing.
"As always, work was my therapy. I put all of my grief and a piece of my soul into that character and that film. It's what drove me and it's what allowed me to continue functioning," the actor writes in Unfinished, published by Penguin Random House India.
Looking back on the 2017 dress controversy in Berlin when she was trolled online for being 'inappropriately dressed' when she met PM Narendra Modi, she says she had "presented myself respectfully".
"Because I was promoting Baywatch that day, I was in a dress, not a sari. It was knee-length, high-necked, and long-sleeved. When we posted the photos to social media, there was a furor around the fact that I was meeting with the prime minister with my legs exposed... It was one of the first times I became global news, and I swear that was not the way I wanted to make global news."
She also discusses rumours about her much publicised plastic surgery in 2001, which she says she underwent to treat a polyp in her nasal cavity after having trouble breathing.
Source: Tribune India