"I am a storyteller who uses different mediums to express himself"– Piyush Jha
"I am a storyteller who uses different mediums to express himself"– Piyush Jha
on
May 06, 2021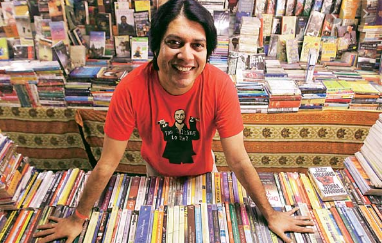 It's difficult to put 
Piyush Jha
 in a box. He is a writer, author and filmmaker who has worked in advertising, publishing, cinema, digital content space, audio fiction and other mediums. After working in the advertising industry for a few years, Piyush made three offbeat films ('Chalo America', 'King of Bollywood' and 'Sikandar'). Each of his films have become more relevant with time. He is the author of five best-selling novels ('Mumbaistan', 'Compass Box Killer: An Inspector Vikrar Crime Thriller', 'Anti-Social Network: An Inspector Virkar Crime Thriller', 'Raakshas: India's No. 1 Serial Killer' and 'Girls Of Mumbaistan'). One of his books was recently adapted into the very successful digital series 'Chakravyuh – An Inspector Virkar Crime Thriller'. In this interview, the man who wears multiple hats as a creative person, talks about the success of the recently released show, his journey across different creative industries, his love for Mumbai, what advertising taught him, being married to a film critic, trying out different things as a creator, getting back to filmmaking, upcoming projects and more.
People often say the shows made on these digital or OTT platforms are targeted at the urban audience. While 'Chakravyuh – An Inspector Virkar Crime Thriller' did become very popular with the city-based audience, it was widely watched by viewers residing in smaller towns and cities as well.
Yes, the response to the show has been overwhelming across India even in the smallest of towns. The fact that it has been received very well by the audience across different socio-economic strata is what gladdens me the most.
The series was based on your book 'Anti-Social Network: An Inspector Virkar Crime Thriller'. Was there any concern about how the written material will be adapted for the screen?
This is a concern which most authors have. However, I am also a filmmaker. I have adapted my own screenplays into films. It is difficult to translate the written word onto a cinematic medium. So, what you do is you take an essence of it. I was always open to the idea of my books being adapted for different mediums. The team which worked on the show gave the story the cinematic enhancement that it required. All of it was done very well and personally, I am extremely satisfied with the outcome.
Source: planetbollywood