Top 5 books that aims at creating awareness about the need to preserve the environment and natural resources
Top 5 books that aims at creating awareness about the need to preserve the environment and natural resources
on
Jul 28, 2021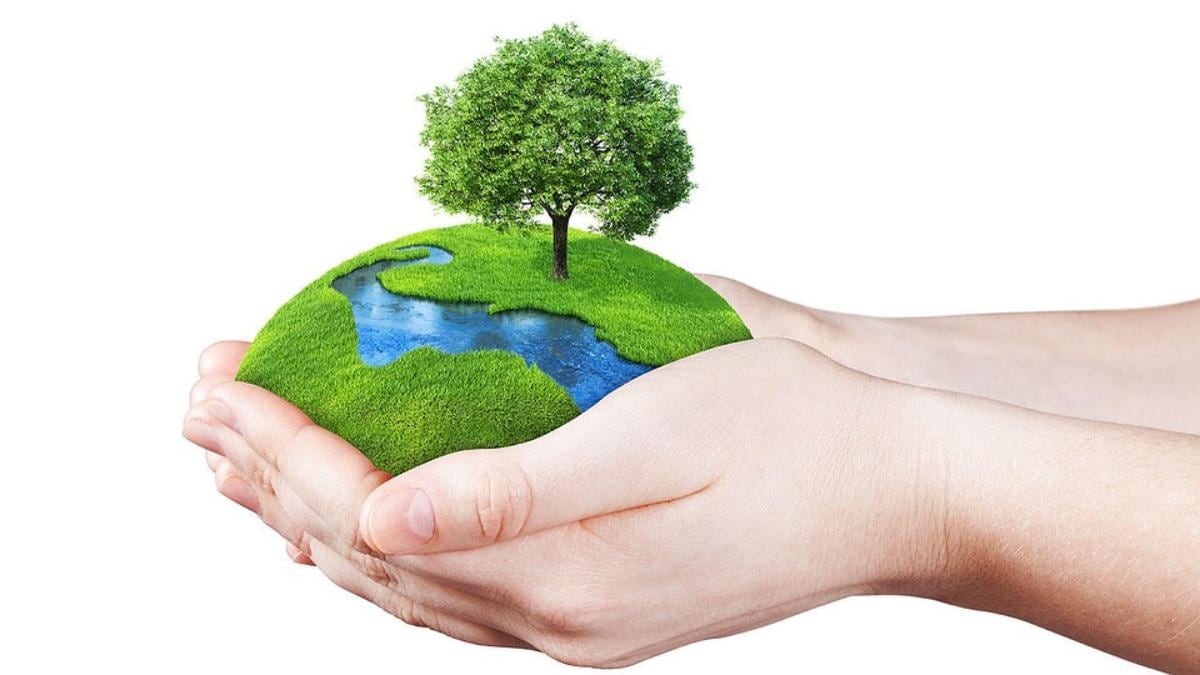 On this World Conservation Day, we have made a blog of top 5 books that aims at creating awareness about the need to preserve the environment and natural resources in order to keep the world healthy.
How Humans Are Altering Life on Earth - Helen Pilcher
For the last three billion years or so, life on Earth has been shaped by natural forces. Evolution happens slowly, with species crafted by natural selection across millennia. Then, a few hundred thousand years ago, along came a bolshie, big-brained, bipedal primate we now call '
Homo sapiens
', and with that the Earth's natural history came to an abrupt end. We are now living through the post-natural phase, where the fate of all living things is irrevocably intertwined with our own. We domesticated animals to suit our needs, and altered their DNA – wolves became dogs to help us hunt and junglefowl became chickens to provide us with eggs. As our knowledge grew we found new ways to tailor the DNA of animals more precisely; we've now cloned police dogs and created a little glow-in-the-dark fish – the world's first genetically modified pet. The breakthroughs continue. Through climate change, humans have now affected even the most remote environments and their inhabitants, and studies suggest that through our actions we are forcing some animals to evolve at breakneck speed to survive. Whilst some are thriving, others are on the brink of extinction, and for others the only option is life in captivity. Today, it's not just the fittest that survive; sometimes it's the ones we decide to let live. In this entertaining and thought-provoking book, Helen Pilcher considers the many ways that we've shaped the DNA of the animal kingdom and in so doing, altered the fate of life on earth. In her post-natural history guide, she invites us to meet key species that have been sculpted by humanity, as well as the researchers and conservationists who create, manage and tend to these post-natural creations.
What we need to do now - Chris Goodall 
The UK has declared a 'climate emergency' and pledged to become carbon neutral by 2050. So how do we get there? Drawing on actions, policies and technologies already emerging around the world, Chris Goodall sets out the ways to achieve this. His proposals include: -Building a huge over-capacity of wind and solar energy, storing the excess as hydrogen. -Using hydrogen to fuel our trains, shipping, boilers and heavy industry, while electrifying buses, trucks and cars. -Farming - and eating - differently, encouraging plant-based alternatives to meat -paying farmers to plant and maintain woodlands. -Making fashion sustainable and aviation pay its way, funding synthetic fuels and genuine offsets. -Using technical solutions to capture CO2 from the air, and biochar to lock carbon in the soil.
What We Need To Do Now
 is an urgent, practical and inspiring book that signals a green new deal for Britain.
The Nature of Nature: Why we need the wild - Enric Sala
Enric Sala wants to change the world--and in this compelling book, he shows us how. Once we appreciate how nature works, he asserts, we will understand why conservation is economically wise and essential to our survival. Here Sala, director of National Geographic's Pristine Seas project (which has succeeded in protecting more than 5 million sq km of ocean), tells the story of his scientific awakening and his transition from academia to activism--as he puts it, he was tired of writing the obituary of the ocean. His revelations are surprising, sometimes counterintuitive: More sharks signal a healthier ocean; crop diversity, not intensive monoculture farming, is the key to feeding the planet. Using fascinating examples from his expeditions and those of other scientists, Sala shows the economic wisdom of making room for nature, even as the population becomes more urbanized. In a sober epilogue, he shows how saving nature can save us all, by reversing conditions that led to the coronavirus pandemic and preventing other global catastrophes. With a foreword from Prince Charles and an introduction from E. O. Wilson, this powerful book will change the way you think about our world--and our future.
Working with Nature: Saving and Using the World's Wild Places- Jeremy Purseglove
From cocoa farming in Ghana to the orchards of Kent and the desert badlands of Pakistan, taking a practical approach to sustaining the landscape can mean the difference between prosperity and ruin. Working with Nature is the story of a lifetime of work, often in extreme environments, to harvest nature and protect it - in effect, gardening on a global scale. It is also a memoir of encounters with larger-than-life characters such as William Bunting, the gun-toting saviour of Yorkshire's peatlands and the aristocratic gardener Vita Sackville-West, examining their idiosyncratic approaches to conservation. Jeremy Purseglove explains clearly and convincingly why it's not a good idea to extract as many resources as possible, whether it's the demand for palm oil currently denuding the forests of Borneo, cottonfield irrigation draining the Aral Sea, or monocrops spreading across Britain. The pioneer of engineering projects to preserve nature and landscape, first in Britain and then around the world, he offers fresh insights and solutions at each step.
The Lost Words - Robert Macfarlane
From Acorn to Weasel: a gorgeous, hand-illustrated, large-format spellbook celebrating the magic and wonder of the natural world All over the country, there are words disappearing from children's lives. Words like Dandelion, Otter, Bramble, Acorn and Lark represent the natural world of childhood, a rich landscape of discovery and imagination that is fading from children's minds.
The Lost Words
 stands against the disappearance of wild childhood. It is a joyful celebration of the poetry of nature words and the living glory of our distinctive, British countryside. With acrostic spell-poems by peerless wordsmith Robert Macfarlane and hand-painted illustrations by Jackie Morris, this enchanting book captures the irreplaceable magic of language and nature for all ages.
Source - Goodreads