Frontlist | Hindi & Urdu publishers moving to digital platform & online sales
Frontlist | Hindi & Urdu publishers moving to digital platform & online sales
on
Nov 30, 2020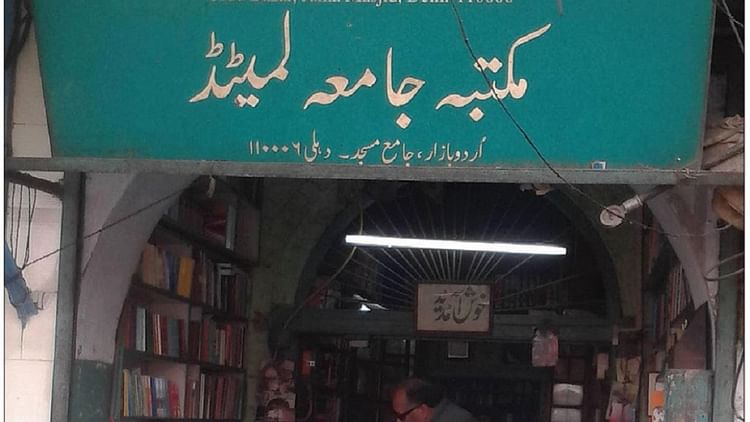 Books have always had a low priority here. In most households, textbooks and self-help books are what one finds. Buying books has long being deemed an unaffordable luxury or wasteful expenditure. The pandemic and the lockdown made the situation worse for publishers.
With many readers, especially the elderly, unable to reach bookshops, sales have suffered, admits Alind Maheshwari, marketing director of Rajkamal Prakashan, leading publishers of Hindi books. Neeraj Mittal of another major publisher, Bhavna Prakashan, concurs. "The bigger firms dealing in big money like Oxford, Macmillan and UBS etc. are the worst hit and many of them have shut shop," says Mittal.
Printers have also been affected. Mumbai based Indian Printing Works had got used to printing 19 Diwali special magazines. The number this year dropped to 11 and the print order was much less. This has had a cascading effect on the employment of people in the printing industry.
But many publishers are also exploring fresh ways of reaching out to readers. Maheshwari says Rajkamal is trying to use its website to sell books. Discounts are being offered every 10 days or so and parts of the books are being sent to readers on WhatsApp to whet their appetite. Livestreaming of book reading sessions and interaction with authors have also taken off in a big way. " We are also encouraging people to gift books on special occasions and on festivals," confides Maheshwari.Publshers who had their readers' database have been luckier in reaching out to them. Many e-books are now being sold by Amazon, Flipkart and e-bay. These service provid ers have started offering e-books in regional languages and English translation of regional books.
But can they replace book fairs and physical sale of books at bookshops ? The jury is still out. Co-founder of Notnul.com, which was launched in 2016 to promote e-books in Hindi, Neelabh Srivastava is hopeful though. There has been an exponential growth in readers of e-books visiting the site, he claims. Readers of Hindi books abroad also now find it easier to access books and buy them.Urdu, Punjabi and Marathi books and magazines are also eing sold on Notnul.com, he points out. " We sold 100 copies of a book on Irrfan Khan by Ajay Bramhatmaj within 48 hours. It was a record," he informs. He is hopeful that e-books would help expand the reading habit of people.
General Secretary of All India Urdu Publishers' Association Aasif Fahmi agrees that digital is the way forward. Fahmi, who runs a Urdu publishing house and brings out a magazine titled ' Deen Duniya' says he has neither published nor sold any book after March this year. Most of the printing presses in Old Delhi have shut down, he says, because there were no orders. Another despairing Urdu publisher, Raihan Siddiqi, says even those who are interested in getting books published are not willing now to travel to Delhi due to COVID fears. Planning a trip to Kashmir to scout for orders, he wryly says, " Even in mosques the younger people read the holy Quran on their mobile handsets."
People like Amir Hasan (58), who spent a lifetime collecting orders and payment for Urdu books, doesn't know what has hit him. How does he acquire new skills at his age and how does he start a new enterprise are questions for which he has no answer. Future looks bleak, he says. Fahmi is firm in saying that Urdu publishers also need to move online as fast as possible. That is the only way to survive, he adds on a pensive note.