Frontlist | Himanta Biswa unveils new book 'Eta Xopunor Pom Khedi'
Frontlist | Himanta Biswa unveils new book 'Eta Xopunor Pom Khedi'
on
Feb 18, 2021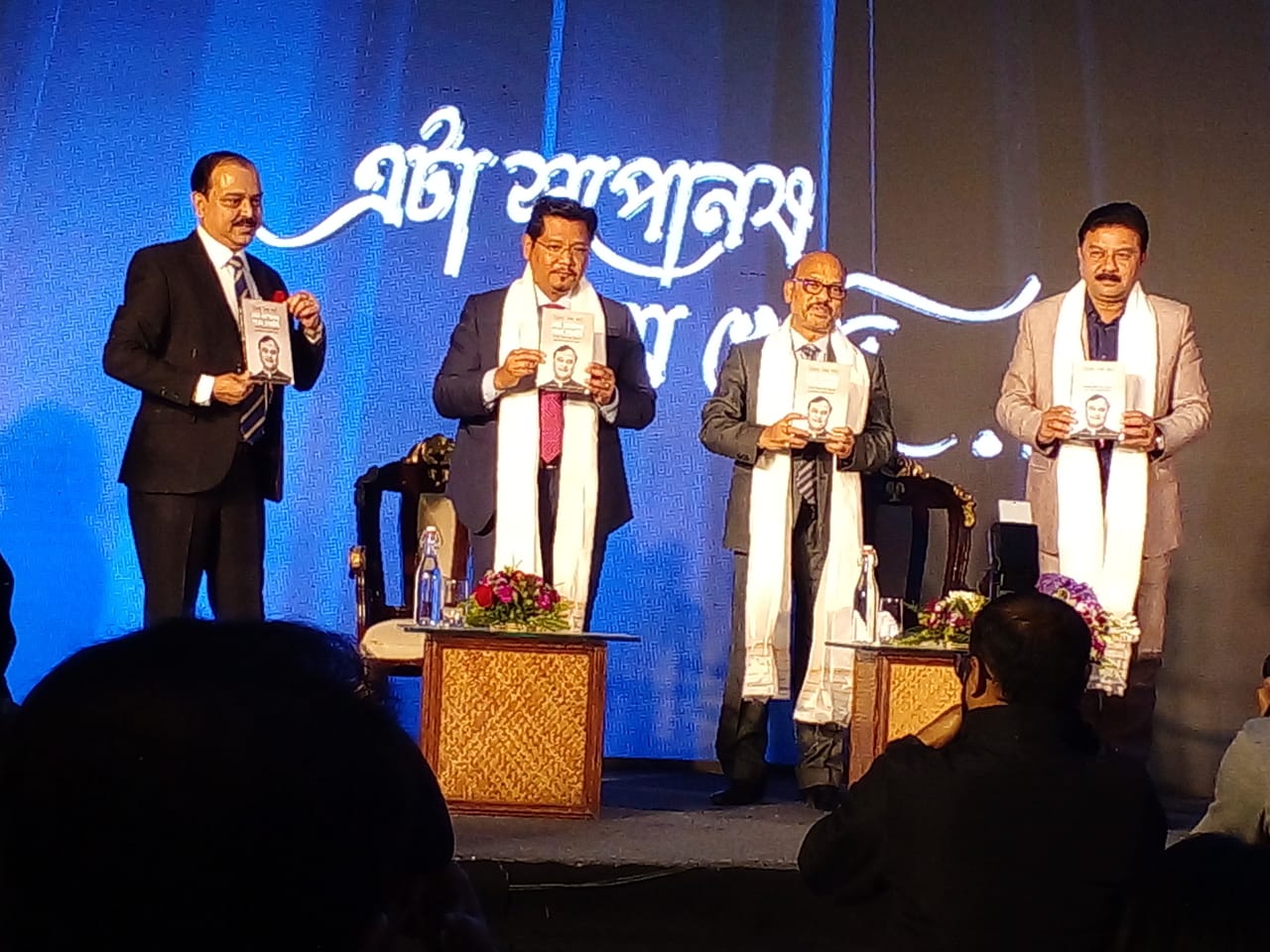 The fourth book of Dr. Himanta Biswa Sarma's compilation of 25 speeches on Assam 'Eta Xopunor Pom Khedi' was unveiled at Hotel Taj Vivanta on Wednesday. Meghalaya Chief Minister Conrad Sangma, Assam Assembly Speaker Hitendranath Goswami and Assam BJP President Ranjeet Kumar Dass were present at the book launch ceremony.
Read More: 

Books worth Rs 8-crore sold at Guwahati Book Fair
Not only as a politician for the people, but Dr. Himanta Biswa Sarma has also been mesmerizing the general public for a long time with his own style. Dr. Sarma, who was able to collect the love of the people by addressing the first public meeting at the age of 10, has never looked back. The book 'Eta Xopunor Pom Khedi' is a compilation of facts of different aspects including social, political, cultural, etc. Dr. Sarma has revealed many unknown facts that can fulfill Assam's dream of becoming one of the best states in the country. Despite his busy lifestyle this will be Dr. Sarma's fourth book that he has written. Earlier in 2014, Dr. Sarma published his first book 'Samagata Samay'. Later in 2016, 'Oinyo Ek Drishtikun' was published. The books have received huge appreciation from the reader community and have been bestsellers in book fairs across the state. Both the books have broken numerous records in terms of sales. Already 8 editions of the book 'Samagata Samay' have been released. There is no doubt that the fourth book 'Eta Xopunor Pom Khedi' based on unique perspectives and fundamentals, will also bring unprecedented respect from the reader community. Saraswati Prakashan is the publisher of this new book by Dr. Himanta Biswa Sarma.
Source: News Live TV