Heroes Amongst Us : Book Review
Explore a captivating book review of 'Heroes Amongst Us' on Frontlist. Unveil remarkable stories of real-life heroes.
on
Oct 25, 2023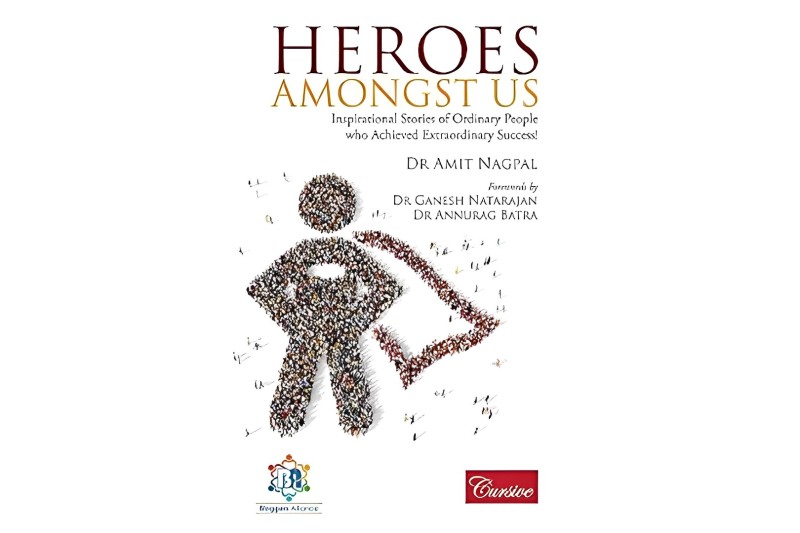 "Heroes Amongst Us" by Dr. Amit Nagpal is a refreshing departure from typical books on leadership and management, as it turns the spotlight on the extraordinary achievements of ordinary people. The book, composed of around 32 heartwarming and inspirational stories, stands out in the genre of non-fiction. It captures the essence of individuals who have transcended their limitations to achieve remarkable success in life.
Dr. Amit Nagpal profiles a diverse group of individuals from various walks of life, each with their unique stories of triumph over adversity. These stories resonate particularly well with the challenging times we face today, leaving readers with a message of hope and faith in the indomitable human spirit.
One standout story from the book is that of Bhikkhu Sanghasena, a former army man turned Buddhist monk. His journey from enlisting in the Indian Army at the tender age of seventeen to embracing a life of spiritual calling in Ladakh is nothing short of remarkable. Dr. Nagpal vividly describes Sanghasena's transition and his subsequent efforts to establish educational institutions and meditation centers, all within the harsh climate and challenging terrain of Ladakh. Sanghasena's contributions earned him prestigious recognitions, including the 'World Peace Award' from the Gandhi Peace Foundation, highlighting his remarkable journey.
Another captivating narrative is that of Murtaza Ali Khan, a renowned film critic, columnist, and top film blogger in India. His story resonates with many, as he transitioned from a comfortable IT career to pursue his passion for writing. Despite facing numerous rejections and obstacles, Khan persevered to become a prolific writer with a massive following. His words in the book emphasize the importance of self-belief and seizing the right moment, demonstrating that it's never too late to follow your dreams.
"Heroes Amongst Us" also introduces readers to Rajeshwari Chauhan, a bestselling author with a remarkable journey from a lavish royal lifestyle to her pursuit of literature. Her story, often referred to as a "Cinderella in reverse," is an inspiring example of resilience and transformation. The book encapsulates her mantra of keeping the "bonfire blazing and ambers aglow" through positivity and perseverance.
This work is a well-researched and beautifully written book that instills hope, optimism, and a positive attitude. It's a profound source of inspiration and motivation for those seeking direction and empowerment. The book is a treasure for bibliophiles, offering a collection of stories that vary and cater to different aspirations. Each story highlights the power of passion, dedication, and unwavering self-belief.
In essence, "Heroes Amongst Us" is a gift to the world, offering a valuable dose of hope and optimism. It is a must-read for those seeking inspiration and rejuvenation. This remarkable book shines brightly as one of the finest in the realm of motivational literature, leaving readers deeply moved and inspired by the extraordinary stories of ordinary individuals.