Frontlist | Here's Why You Should Know About Author Meena Harris
Frontlist | Here's Why You Should Know About Author Meena Harris
on
Feb 04, 2021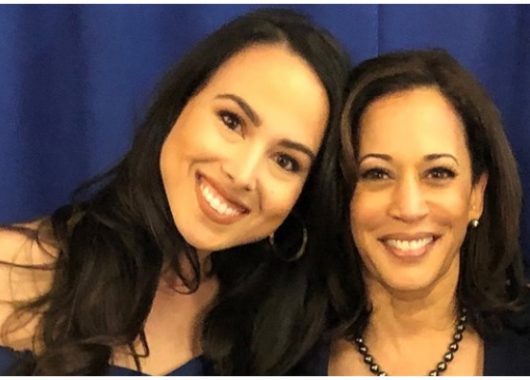 Who Is Meena Harris?
Meenakshi Ashley Harris, known popularly as Meena Harris, is a lawyer, author, and women's activist. She is the daughter of Maya Harris, the sister of current US Vice President Kamala Harris. Her recognition grew in 2020, the time her aunt was campaigning for the US Election, which is also when she released a book titled 
Kamala and Maya's Big Idea
. The book revolved around the life and times of her mother, aunt, and grandmother Shyamala Gopalan Harris. Meena Harris, who is vocal on social issues and human rights activism on social media, also founded a women-centric campaign Phenomenal Woman Action Campaign, under her 'Phenomenal' fashion label. Her brand is apparently a reference to a poem – 
Phenomenal Woman
 – by iconic Black poet Maya Angelou. Her second book 
Ambitious Girl 
is also gearing up to delve into women empowerment. She is mother to two daughters with husband Nikolas Ajagu.
Who is Meena Harris? A look at her desi heritage
Her maternal side of the family bears roots in India at their ancestral village in Chennai, Tamil Nadu. Meena Harris often makes references to her Indian heritage on social media platforms. When an American politician took a jibe at Kamala Harris' Indian name during the election campaign last year, Meena Harris was one among many who expressed pride in their non-American names. "
#MyNameIs
 Meenakshi. I'm named after the Hindu goddess, as well as my great great grandmother. I come from a long line of strong women who taught me to be proud of my heritage," she wrote. 
In November last year, Harris and Indian-American actor Mindy Kaling exchanged 'sweet' notes around the time of Diwali, that pumped up the festive mood on Twitter.
Source: She the People TV