Here's the longlist of The Afritondo Short Story Prize announced for its 2022 edition
on
Feb 15, 2022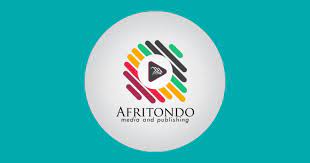 The Afritondo Short Story Prize has announced the sixteen writers longlisted for its 2022 edition.
This 2022 edition was themed "Spirituality," and called for short stories that brought explorations of the concept and varied, nuanced interpretations. The judging panel is chaired by Pemi Aguda (Nigeria) and includes Masande Ntshanga (South Africa), and Natasha Omokhodion-Banda (Zambia).
The prize offers a cash award of $1,000 to an unpublished work of fiction (between 3,000 and 5,000 words) by an African/Black writer. Four finalists receive $100 each.

Here's the full Longlist:
Sabah Carrim (Mauritius)
Bwanga Kapumpa (Zambia)
Okwubi Godwin Adah (Nigeria)
Alain Patrick Irere Hirwa (Rwanda)
Uvile Memory Samkelisiwe Ximba (South Africa)
Mazpa Ejikem (Nigeria)
Jocelyn Fryer (South Africa)
Efua Boadu (Ghana/UK)
Howard Meh-Buh (Cameroon)
Raheem Omeiza (Nigeria)
Victor Ola-Matthew (Nigeria)
Lynsey Chutel (South Africa)
Somtochukwu Ihezue (Nigeria)
Moses Musuku Abukutsa (Kenya)
Alex Kadiri (Nigeria)
Obinna Obioma (Nigeria)

A shortlist of five stories will be announced after a few days and a winner soon after. All the longlisted stories will be published in an anthology.