"Hemwati Nandan Bahuguna" by Author Rita Bahuguna and Dr. Ram Naresh Tripathi : Book Review
on
Sep 20, 2022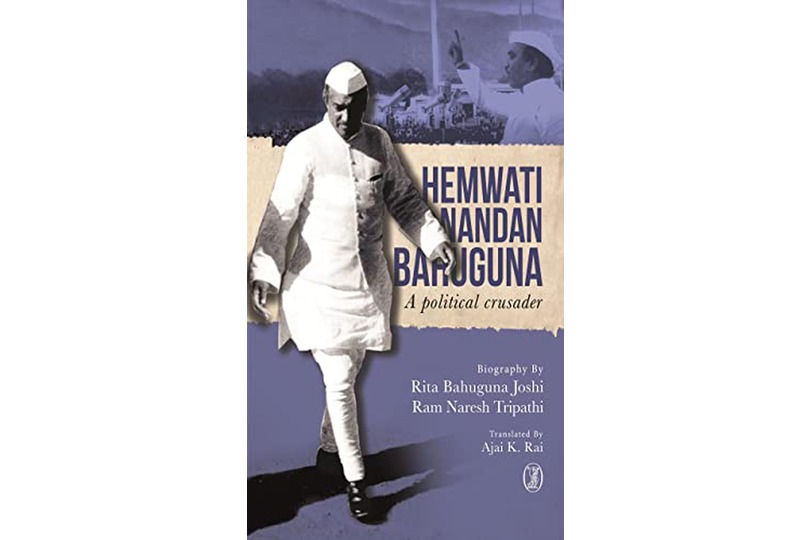 The Hemwati Nandan Bahuguna: A Political Crusader is an enthralling synopsis of the inspiring life of Hemwati Nandan. Co-authored by Prof Rita Bahuguna and Dr. Ram Naresh Tripathi, the book offers a glimpse into various historical freedom revolutions.
Narrated by the daughter of Hemwati Nandan, the book begins with a brief introduction to the early settlement days of the Bahuguna dynasty in the mountainous landscapes of Garhwal. It slowly progresses toward the political expedition of Hemwati.
It has rightly captured Bahuguna's impeccable transition from student leader to one of the most influential politicians that emerged during the 20th century. It also sheds light on his tempestuous political journey from legislature assembly to Parliament and highlights the contemporary politics of Uttar Pradesh.
After leaving student politics, Bahuguna established himself as a Trade Union Leader. He started his political journey by winning the MLA elections from the Karchana Assembly seat in 1952 and eventually became a minister in UP.
He was a towering figure in Uttar Pradesh politics until 1969 when he joined Indira Gandhi's cabinet as a Minister of State for Communications. Bahuguna's supporters saw the rank and portfolio as a demotion, but he accepted it without complaint and gave his spin with the slogan, "I am the country's first postman."
Bahuguna supported Indira Gandhi, which helped him become Chief Minister of Uttar Pradesh in 1973 when an armed revolt by UP's Provincial Armed Constabulary (PAC) deposed Kamlapati Tripathi. With elections only a few months away, the newly appointed Chief Minister delivered by easily winning the Assembly elections.
During the Emergency years, Bahuguna developed disagreements with Indira Gandhi and Sanjay Gandhi, prompting him to resign as the Chief Minister in 1975. By 1977, he had joined a group of leaders led by Jagjivan Ram to form the Congress for Democracy, and he had served as a Cabinet Minister in both the Janata Party and the Charan Singh governments.
The book contributes significantly to understanding the turmoil within Congress in Delhi and the states.