Have a sneak peak in the quarantine life of author Paro Anand!
Have a sneak peak in the quarantine life of author Paro Anand!
on
Apr 30, 2020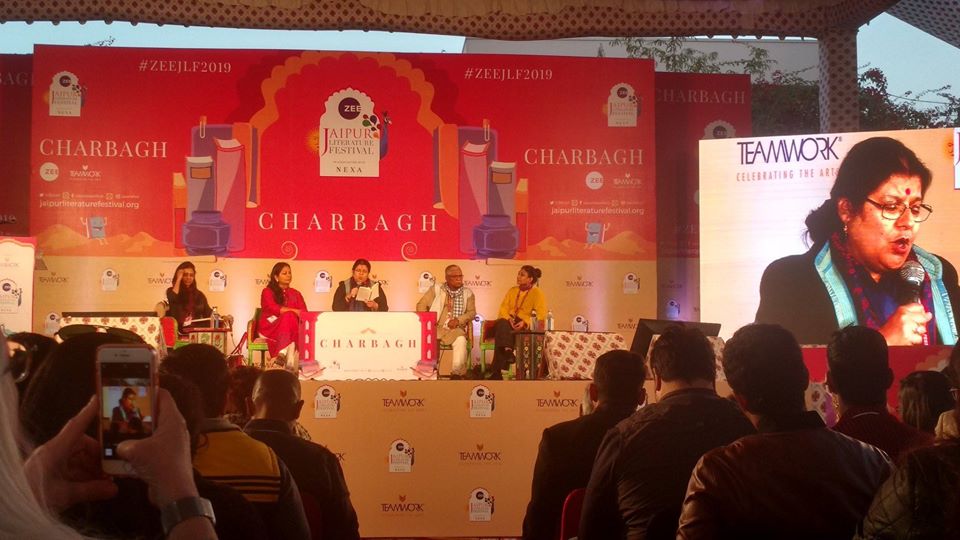 Author Paro Anand recently shared her quarantine reads and her experience in Jaipur Literature Festival.
As the nationwide lockdown is still on, somewhere, we all are traveling down through the memory lane of our social gathering experiences. People are following the instructions of the government of India to fight the war against coronavirus. They are staying home and following the new quarantine lifestyle. Everyone is discovering new hobbies or exploring their current ones. Anand shares her personal favorites of this quarantine. She wrote,
I personally, love haunting the Young Adult fiction shelves, and here are some of my favorites. There is Flyaway Boy by Jane D'Souza (Penguin RandomHouse) which is a huge, huge favorite and has remained on that pile of books next to my bed. I know I am going to have to revisit it. It's a powerful book on not fitting in. A heavy subject told lightly and gently. Devika Rangachari's Queen of Ice and Nandhika Nandi's Unbroken (both from Duckbill) are about young women who are empowered through incredible odds.
She also discussed the books she just finished reading in the quarantine, You Don't Know Everything, Jilly P by Alex Gino (Scholastic). After finishing down the book, she shared that the story forces the reader to question their own prejudice and sensitivity to others. Another one in her recent finished list is
Owlet, Not Out
. The next one in the queue is
Gravepyres School for the Recently Deceased
by Anita Roy. Later she drives herself in her memory lane of Jaipur Literature Festival where she gets the chance to meet and greet the other authors and listen to their stories. She said that it was an overwhelming experience to hear Shashi Tharoor.