HarperCollins to Buy Houghton Mifflin's Trade Publishing Unit
HarperCollins to Buy Houghton Mifflin's Trade Publishing Unit
on
Mar 27, 2021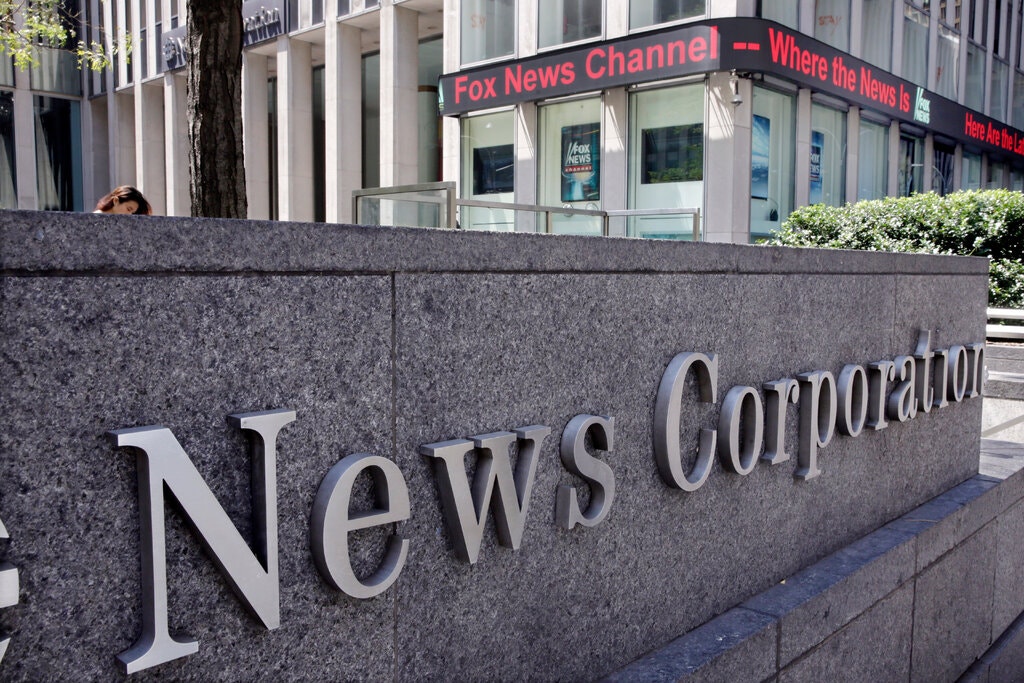 The $349 million deal will help the publisher expand its back catalog at a moment of growing consolidation in the book business.
HarperCollins, one of the five largest publishing companies in the United States, said on Monday that it had agreed to buy Houghton Mifflin Harcourt Books and Media, the trade publishing division of Houghton Mifflin Harcourt, for $349 million.
The acquisition will help HarperCollins expand its catalog of backlist titles at a moment of growing consolidation in the book business. Houghton Mifflin publishes perennial sellers by well-known authors such as J.R.R. Tolkien, George Orwell, Robert Penn Warren, Philip Roth and Lois Lowry, as well as children's classics and best-selling cookbooks and lifestyle guides.
News of the sale was reported earlier by The Wall Street Journal.
By acquiring Houghton Mifflin, HarperCollins, which is owned by Rupert Murdoch's News Corp, will be better able to compete as publishing has come to be dominated by the biggest players.
The book business has been transformed by consolidation in the past decade, with the merger of Penguin and Random House in 2013, News Corp's purchase of the romance publisher Harlequin, and Hachette Book Group's acquisition of Perseus Books. Last fall, ViacomCBS agreed to sell Simon & Schuster to Penguin Random House for more than $2 billion, in a deal that has drawn scrutiny from antitrust regulators and has raised concerns among booksellers, authors and agents.
Several industry groups, including the American Booksellers Association and the Authors Guild, have said the Simon & Schuster deal could destabilize the industry and leave authors with fewer opportunities. Critics of the deal have also noted that consolidation often leads to more consolidation, as smaller companies try to bulk up to compete.
Some analysts have warned that within a decade or so, the industry may be left with only two big publishing companies — Penguin Random House and HarperCollins, which is the second-largest trade publisher.
"Increasingly, the two of them are going to be competing for all the big books, because they're going to be the only ones who can afford to," said Mike Shatzkin, the founder and chief executive of Idea Logical, a publishing consultancy. The remaining publishers, he added, "are going to find it harder and harder to keep acquiring the kind of high-profile new titles that make a big publisher a big publisher."
The sale of Houghton Mifflin will further transform the publishing landscape when the industry has been severely affected by the pandemic. Publishers have seen a huge shift to online retail, with e-commerce giants like Amazon and big-box stores like Target and Walmart gaining an even greater share of book sales, while many independent bookstores have struggled. At the same time, as more people have turned to books for entertainment during lockdown, publishers benefited from a surge in sales. Revenues in 2020 climbed to $8.6 billion, an increase of nearly 10 percent, according to the Association of American Publishers, which tracks revenue from about 1,360 publishers.
By acquiring a midsize trade publisher, HarperCollins, a global publisher that has more than 120 imprints and publishes 10,000 new books a year, will gain an even larger backlist. HarperCollins will also take over Houghton Mifflin's warehouse facility in Indiana, giving it a bigger distribution footprint.
"Global demand for books — print and digital — has never been higher than it is now," Brian Murray, the president and chief executive of HarperCollins Publishers, said in a statement. "We expect faster growth of the combined companies at a time of rapid growth in book consumption."
Educational publishers haven't fared as well, as the closing of schools across the United States cut off a critical revenue stream. Revenue for educational publishers fell 10.9 percent in 2020, the Association of American Publishers found.
Houghton Mifflin, the largest learning technology company in the kindergarten-through-12th-grade market, saw its sales fall last year because of a steep drop in its education division, though sales in its consumer publishing business were strong.
"Last year, and still to this day, the pandemic has really disrupted K-12 education," Houghton Mifflin's president and chief executive, Jack Lynch, said in an interview. "It was a forcing mechanism for the rapid adoption of technology."
The company put its trade publishing division up for sale last fall, as it aims to focus on its core business of educational publishing and technology, and to pay down its debt. The deal is expected to close in the second quarter of 2021.
Erik Gordon, a professor at the University of Michigan Ross School of Business, said the deal could potentially strengthen both companies. By selling its trade publishers, Houghton Mifflin can strengthen its position in education, while HarperCollins will gain some 7,000 titles, including Tolkien's "The Lord of the Rings" trilogy, which Amazon is adapting as a TV series.
But Mr. Gordon cautioned that unlike mergers and acquisitions in other industries, growing consolidation in publishing could have an unforeseen cultural ripple effect.
"It's not that I'll pay a dollar more for a book, it's that control of the arena of ideas gets limited," he said. "If the variety of ideas — if the venues for people who want to challenge the mainstream ideas — narrows, then in addition to something costing me a dollar more, we're talking about something entirely different."