Frontlist | Global launch of Jyothika Shetty's new book
Frontlist | Global launch of Jyothika Shetty's new book
on
Dec 24, 2020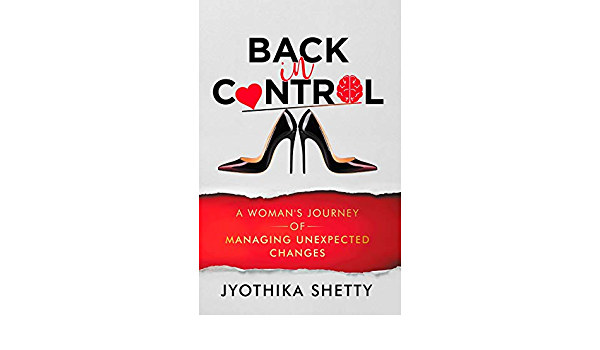 Passionpreneur Publishing has announced the release of 
Back In Control
 by Jyothika Shetty via the publishing industry's largest global book distribution networks. The book is anticipated to have an inspiring and profound effect on its target audience. In this must-read book, Jyothika shares her experiences about how she faced unexpected changes in her life in her thirties and brought them back in control. She also provides step-by-step guide to help the reader manage these unexpected changes by using a simple yet profound tool that is totally within their control. The book is now available to inspire readers across the globe through the IngramSpark distribution network and other affiliates which will cover print-on-demand across the UK, Europe, USA, Australia, New Zealand, and the Middle East. The e-book is available in 25+ online bookstores like Amazon, Kindle, Barnes & Nobles, and Apple Books in the Middle East.
About The Author:
"Jyothika is a dynamic global leader and dedicated woman of power. Her organizational leadership and exceptional communication mastery make her one of the most prominent professionals in her field."
About Passionpreneur Publishing:
An indie publisher, Passionpreneur Publishing successfully helps entrepreneurs and professional experts become International Authors in as little as 90 days. Passionpreneur Publishing specialises in transformational books including business, self-help, personal growth, and spiritual titles in order to help authors share their messages and gain credibility in their chosen fields. Passionpreneur Publishing boasts an all-star board of advisors from across the globe covering a wide spectrum of expertise around the books, publishing, and media industry to ensure the application of global best-practice in every service offered and providing a worldwide network of some of the world's top thought leaders.
Source: Pro News Report