Frontlist | The woman who held the torch for young Nigerian writers
Frontlist | The woman who held the torch for young Nigerian writers
on
Feb 05, 2021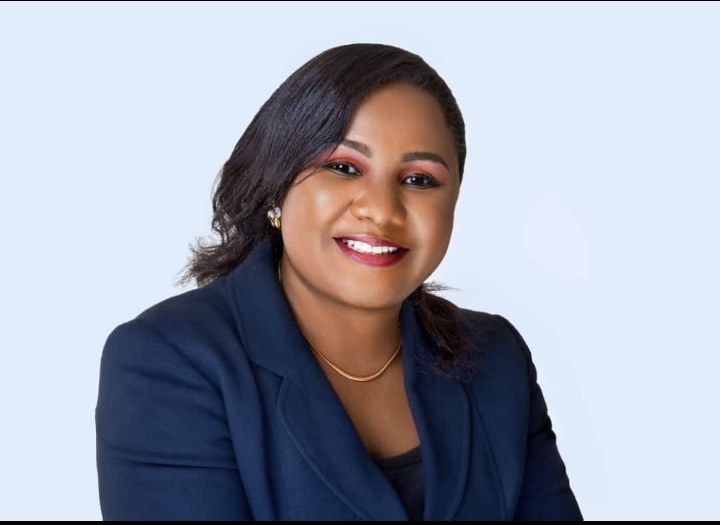 The theme of this piece is Emilia Asim-Ita. So, I would go through several timelines with some memories. If anyone had informed me that the writer's block which I had been experiencing from the third week in December 2020 till Friday, January 29, 2021 would be unblocked and blown to smithereens by the news of the demise of Emilia Asim-Ita, I would not have found such futuristic revelation comforting, I would have shut it down and discarded it for numerous reasons (some of which I would highlight here).
It would have been roundly rejected. But here I am, typing away on my keyboard (the first few paragraphs of this piece), on an extremely sunny Sunday (January 31, 2021) in the City of Kigali, with the Gospel band Hillsong's songs blaring from my neighbour's apartment and every lyric of each track now carries a different meaning. And I am doing a double take on each lyric and tabling rhetorical questions. I still have not been able to comprehend the news which was broken to me at 5:30pm on Friday, 29th January 2021 by Perez Tigidam and a reconfirmation at 6:19pm from Japheth Omojuwa. I still have not been able to reconcile the fact that Emilia Asim-Ita has passed on. I still have not been able to comprehend a new discovery; it was just the previous day Saturday; that I discovered she was actually and really closer to home (via my siblings and all the while I thought it was just via a sibling) than I had imagined. It is truly a small world. I met Emilia Asim-Ita in the week of August 18, 2019 in Kigali, Rwanda. Perez Tigidam (a name global brands should keep taps on) had assembled a crack team to execute a communications event at the Kigali Convention Centre. The event had in attendance the best minds and experts in the global public relations, branding and communications fields; who flew into Kigali. What arrested my attention about Emilia was her unique professionalism when she moderated some panels.
The first time I saw her moderate, I had to concentrate and conclude she was a different class and thoroughbred. Whether the team members were preparing at the Kigali Convention Centre till the wee hours of the morning; relaxing at the team's hotel or when the team members took some strolls to clear our heads, or when the team members at the breakfast table, deliberated on pressing issues before heading out for the day's activities. There was something almost motherly about Emilia; consummate professional, intelligent and there was this Solomon-esque wisdom aura about her. This Solomon-esque wisdom characteristic was to feature in our future deliberations in the latter part of 2019 and 2020. Meeting Emilia in Kigali was an answered prayer. Small world. The prayer on July 31, 2019 was quite simple. And there I was; in Kigali, standing in front of the publisher of Japheth Omojuwa's The Digital Wealth Book. A hugely successful book launch I had attended at Civic Centre in Victoria Island in Lagos, on Wednesday, July 31. 2019; were I interacted with some known friends and acquittances and met new ones (without knowing it would be for the last time in a long time). At Omojuwa's book launch, seeing how well organised it was, which was quite different from what was the norm; seeing the packaging of the book et al; I had come to the conclusion that I was now convinced I would publish in Nigeria and most importantly, I would ask Omojuwa for the individual who published his book. Even though I spoke to Omojuwa after the event, it skipped my mind to ask him for his publisher (I didn't know who the person was and I could not figure out who it was in the audience.) Getting a copy of Omojuwa's book and perusing the book in its' entirety, cemented my resolve to get in touch with this publisher who to me was elusive and behind the scenes during the book launch. So, seeing Omojuwa's books at the venue of GAFCOMM 2019 in Kigali, I had to wonder and ask who brought the books to Kigali. When I finally met Emilia, I had to tell her about how I wondered and tried to figure out who published Omojuwa's book but I could not see or figure out who it was at the venue. She replied that she preferred being and operating in the background. I informed her about my ideas for a book or two and we agreed seeing how things go. And sometime after her return to Nigeria, we had a long phone conversation charting a pathway on my ideas. At this juncture and as I type this, I am still lost for words because on another shorter project which we deliberated on, I had sent in my perceived completed manuscripts; Emilia took her time to comb through the file and simply informed me to add thirteen more pieces. I was thinking I would be done by the end of 2020 (as I kept on taking my time to get them ready but here we are). So, at the end of 2020, I concluded to get everything ready and send to her by March 2021. But here we are. Emilia is no longer with us. Emilia had given my shorter project some good ruminations and had come back with a way of executing it. She was just waiting for me to send in the 13 extra entries she requested for. I remember when I read the mail about sending in the extra thirteen, I basically had my hands on my head, knowing how daunting it was to get in the first manuscripts but since I trusted her judgment, I decided to go with her push. Those who worked with Emilia would attest to her ability to push you to churn out the best, legacy stuff only. Here we are. It is a small world they say. Sometime in 2020, May 29 to be precise. I sent my sibling some messages related to World Economic Forum's Global Shapers Lagos Chapter. My sister in her response, reminded me about the lady she reached out to some years earlier, and I innocently asked her for the lady's name. Emilia was her response. With shock, I typed out Emilia Asim-Ita? And my sister replied yes. So, I informed my sister that Emilia and I were part of the same team that organised an event in Kigali in 2019. That same day, I reached out to Emilia whose Whatsapp status was where I got the link from and after some messages, I informed her my sister knew her from way back in Lekki Phase 1 in 2011 as Emilia was with an NGO which collaborated with the international NGO my sibling was with then. Emilia ended with this statement, small world. As you read this piece, have it tucked in your heart that it is actually a small world. I remember my last message to Emilia on January 11, 2021. The blue tick indicted it was read but no response from her but five days later, on January 16, my sister sent a message to me which went thus; "So you know Emilia? She just sent me a text saying it is a small world that so you are my brother…" When I heard about the passing away of Emilia, I had to send a message inquiring from my sister when Emilia sent the message to her. I was informed Emilia was responding and doing a follow up to my sister's New Year message. Now, it appears my sister did not remember our May 29, 2020 chat where I had earlier stated that I met Emilia in 2019. As I type this, I remember the conversation between Perez Tigidam and I when I finally got through to Perez on Friday evening. I remember that after I saw Omojuwa's tweets with images of Emilia at his book launch, it occurred to me that I saw her at the venue but if you were not part of the close knitted organising team, you would not have known she was the publisher. I remember that it was Emilia who crafted a new professional profile for me in 2020. I remember her Whatsapp statuses of online seminars etc she would be part of. I remember some statuses of her in church attires as a church worker and in one particular instance, I could not but ask her if she were a deaconess and she replied with an answer and a laughing emoji. I remember how impressed and glad I was that I had to reach out to her when I discovered a first-class and high-profile royal family in Nigeria had trusted her to be their image maker. Succintly put, the Grace of God was with Emilia. Emilia really impacted people's lives. There was this calm, thoughtful motherly aura about her. I remember a pressing issue Perez Tigidam, Deji Olatunde- (the well-known photographer and founder of foto light house), Emilia and I had to attend to on this particular early Monday morning in Kigali, Rwanda in August 2019 (a day after we flew in). There is intelligence which she had. But intelligence is different from wisdom, I reiterate that Emilia had Solomon-like wisdom. It is actually a small world, for when I thought I had taken in all the Emilia related news and feedback I could handle and trying to process; on Saturday, January 29, 2021, my other sibling sent a message which just brought everything to a crescendo and left me with just one question that would be left unanswered by Emilia. The message was quite short; "Heard about Emilia…my coursemate in Diploma. I doubt she knew yourself and (my other sister's name) are my siblings". I went into a flurry of messages explaining how we met in Rwanda and the publishing plans in their initial stage. My sister replied with another short message: "I had told her about you then…. Didn't know you would later meet like 15 years later." So, here we are, as I am just discovering Emilia had known one of my sisters as far back as 2005 at the University of Lagos. Emilia had also known another sister of mine from 2011 and met me in Kigali, Rwanda in August 2019. But I didn't connect the dots (till May 2020) that the lady my youngest sister always talked about in 2011 and beyond was Emilia. On Saturday, January 30, 2021, my youngest sibling posted a picture of a seminar she organised which had some top female professionals as speakers and facilitators. I zoomed and looked closely and realised Emilia was one of the speakers my sister invited. I was informed it took place in 2017. Now, I know I saw the picture then in 2017, but as I am sure you would have guessed right, I didn't know who Emilia was then and certainly, I didn't remember in Kigali. Small world. So, from Omojuwa's July 2019 book launch in Lagos to Perez Tigidam's August 2019 event in Kigali, I always thought I knew Emilia and connected to her from two friends. But little did I know that the first family member to know her, knew her in 2005. As there are some things that you cannot explain, so always the first statement by my sister which is the one question I have to ask but I would not get an answer from Emilia.
My heart and thoughts are with her family. So many questions to ask and some many questions being asked by all and sundry. I am still speechless and still lost for the right words that capture Emilia Asim-Ita. Emilia was one woman who held the baton and torch and who led the way for young and bright minds of the younger generations who wanted to write books and publish them. She was one of the few young Nigerians a lot of writers were comfortable sending their manuscripts to, because we knew what she stood for and what she was capable of and that anything she was involved in always outlived her professional presence. From her antecedents and from what I saw her do, it is glaring she was into projects that outlive her professional and physical presence and perfect examples abound e.g. The Future Awards, Rubbing Minds Show, and the books she published for writers and her A'lime Media Organisation; who aptly stated that "they say a captain always goes down with her ship. But for us our captain took a bow". I am still lost for words. God knows best. This writer has never written any personal piece for public consumption which has been this open. This is quite different because it is about Emilia Asim-Ita; who was to be my publisher and two projects were in the pipeline. I had sent in a manuscript, Emilia went through it and stated I should add thirteen more pieces/pages. A task I thought I could complete in 2020 and always informed her as I moved the date for submission but could not and I was determined to finish before the end of March 2021. Speechless. Pre, during and post writing this piece, this writer looked for numerous ways to get distracted from thinking about the demise of Emilia Asim-Ita, to no avail as I was not successful. The distractions were always minuscule and short-lived. By:  Dolapo Aina (The Guardian)