Frontlist | Penguin Random House India to publish book on Vikas Khanna's Feed India initiative
Frontlist | Penguin Random House India to publish book on Vikas Khanna's Feed India initiative
on
Sep 23, 2020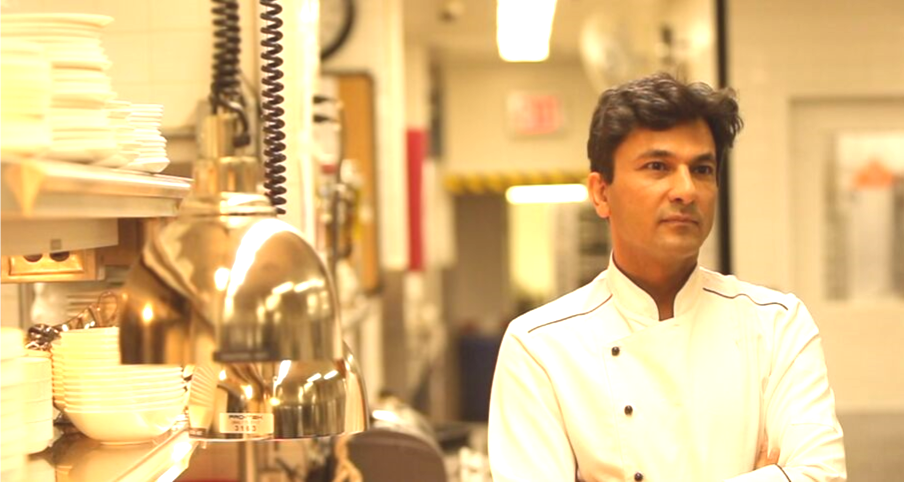 Feed India is a symbol of solidarity. When we come together, there is no issue we can't resolve. Providing more than 30 million meals from thousands of miles away is proof. I am proud to share this journey in Kitchens of Gratitude, he said
Michelin Star chef Vikas Khanna's Feed India initiative was one of the brighter things during the bleak pandemic. Started by a single tweet in March, it evolved into one of the largest food drives in the world carried forth by an individual. Spearheaded by him, it crossed 30 million meals in more than 135 cities. The chef fed underprivileged kids and ensured food reaches the many cities and towns ravaged by the virus. And now, he will be writing about all this and more in this new book, 
Kitchens of Gratitude,
 which will be out next year. Published by Penguin Random House, India, the book will detail the author's experience and also touch upon his will to combat the ills of the time with the nourishing quality of food. At the same time, it will be a deeply personal tale of his struggles to manage everything while being based out of the US, changing his sleep patterns to co-ordinate with the rest, and eventually will spotlight his vision and sheer determination to execute something which seemed impossible. "Feed India is a symbol of solidarity. When we come together, there is no issue we can't resolve. Providing more than 30 million meals from thousands of miles away is proof. I am proud to share this journey in Kitchens of Gratitude," he said. "Vikas has spoken several times of the deep impact of Indian traditions and values in terms of his relation to food. It will be the warmth of this attitude of 
seva
 that will come out wonderfully in this book," Vaishali Mathur, publisher, Indian Languages Publishing at Penguin Random House India said. Mathur also commissioned the book.